When Andy Warhol made the observation that "In the future, everyone will be world-famous for 15 minutes" I'm pretty sure he never thought the reference would be extended to previously little known provisions in the tax code. With recent developments and media coverage the heretofore little known 'Section 110' is enjoying its 15 minutes. However, fame doesn't always come with understanding and there seems to be quite an amount of confusion as to what Section 110 is. Despite the many associations and assertions, Section 110 is a provision in the Taxes Consolidation Act that simply or significantly provides the framework for securitisation in Ireland. So, in seeking to understand Section 110 the first question needs to be, what is securitisation?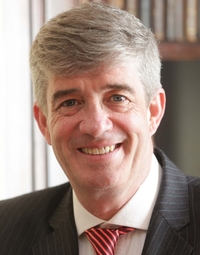 My first real understanding of securitisation and how future cash flows can be securitised to transfer risk was in 1997, when the late David Bowie securitised and sold his future royalties for $55 million. What he did was to guarantee a then $55 million in exchange for an expected future income stream from royalties. He transferred a risk for a present and guaranteed amount. And those that invested bought the risk of the future earnings demonstrating that securitisation allows both issuers and investors to transfer and diversify risk across asset classes, and enhance access to funding.
Securitising royalties may have been a novel move by Bowie at the time, but there is nothing new about securitisation. While the current form of securitisation companies originated when mortgage bonds were first traded in the US in the 1970s, special purpose financing companies have existed for at least 400 years.
Since the 1970s, securitisation has become the most common form of funding and financing in the US and increasing in prominence in Europe. Most recently the EU Commission described it as a "key funding channel for the economy," and said, rebuilding securitisations could provide an extra €100 billion of credit to the economy. Securitisation is a major source of finance for banks, but is also used by investment funds, the aircraft leasing sector and insurance companies to hold certain types of eligible assets, as part of their risk management strategies.
In essence, as the Bowie example demonstrated, securitisation is about creating tradeable securities out of an income stream that is generated by pooling together financial assets, such as mortgages, credit card receivables, or royalties, and selling these on to investors.
So, where does Section 110 come in? Well in most European countries, including France, Spain, UK, Netherlands and Italy there are established and specific securitisation legislative frameworks and regimes; and here in Ireland we have Section 110.
Securitisation in Ireland probably really started in 1991 when legislation was introduced to provide for the Irish banks and building societies to securitise domestic mortgages. A few years later Ulysses Securitisation plc was created by the State to securitise Irish local authority mortgages and raise money for the Exchequer. It was the first securitisation listed on the Irish Stock Exchange, the ISE is now the global leader for listing securitisations.
Section 110 followed in the Finance Act 1997. As mentioned, Section 110 is simply or significantly, the framework for securitisation in Ireland where a company approved under the requirements of section 110 is taxed on all its income (after costs) but it can obtain a deduction for its expenses paid out to its investors. The investors are not generally subject to tax in Ireland but will be taxed in accordance with the rules in their jurisdiction. Certain investors will pay tax on their income (e.g. banks, insurance companies), while others won't, as their local law specifically exempts them from tax in their jurisdiction (e.g. pension and investment funds).
Securitisation companies are set up with a specified and limited purpose. The company is established to provide a structure for investors to make their investment with certainty and protection. Securitisation companies are set up in Ireland as companies, ordinary limited liability companies. As an Irish company, the securitisation company provides the legal certainty required by investors in a securitisation arrangement and the company is subject to all Irish laws, regulations and tax. As Ireland has fully signed up to all EU, OECD and major international tax information sharing arrangements, an Irish securitisation company provides investor certainty through international best practice.
An important feature of a securitisation company is that its assets are 'bankruptcy remote'. This means that there can be no claim on these assets by any party or person. The European Central Bank has made insolvency remoteness a requirement for accepting securitisation assets as collateral, and all rating agencies and many investors also have the same requirement.
Generally speaking, all assets must be owned by an individual or a company. The sole exception to this is that assets may be held on trust for charitable purposes, which means they are not being held for the benefit of any particular person and therefore, these assets are usually regarded as bankruptcy remote. Given that the usual understanding of 'charity' does not include financial structures, it appears misplaced that a financial transaction would use a Charitable Trust. However, this is the only legal structure that can achieve isolation, remoteness and separateness. It's the legal protection of the structure that makes it the one and only option.
In fact, there is an interesting consequence of securitisation companies using Trust structures for charitable purposes. When the Trust has served its specified and limited purpose, it is wound up and when this happens there is usually a small residual left in the trust. With 1,400 such securitisation companies this provides an amount available for distribution and I'd personally prefer this distribution to go to local charities, where it wouldn't if an alternative type of trust was available.
Today, with 1,400 securitisation and special purpose companies, Ireland is the leading European jurisdiction for special purpose vehicles (SPVS), representing 24 per cent of the European industry by asset size. By any measure this is a remarkable achievement.
With an infrastructure of specialist service providers, including directors, advisers, and trustees, the industry in Ireland has supported and serviced the widest range of structured finance deals. One job is created for every 1.5 SPVs established in Ireland and there are more than 1,100 people employed in the sector making a direct economic contribution of about €112 million a year. Given indirect contributions such as the management and servicing of the securitised assets, the wider economic impact of the securitisation sector is significantly greater, this €112 million is fees that are paid directly by the SPVs for the services provided, from which Irish taxes of up to €70million are paid to the exchequer per year.
So, have the 15 minutes of fame passed? I hope not. Firstly, If the potential and opportunity of the EU Capital Markets Union initiative generally, and the Commission's securitisation proposals specifically, materialise, it will provide a real opportunity for further growth and development in the securitisation sector. And as the leading European hub for SPVs and securitisation, Ireland will be very well-placed to benefit from this opportunity.