This Month's Roundtable
Question 1: ESG
Now that ESG is moving into a more mature phase of development, what granular challenges are the most significant, for example, finding real value in ESG opportunities, overcoming 'greenwashing' dangers, and delivering perceived value across platforms to meet investor expectations?
Question 2: Market Conditions & Asset Management.
With world money supply growing by almost a quarter this year (2020) alone at a time when global output has fallen, what principal challenges will asset managers face in managing the return to the 'old normal' in 2021-3?
Question 3: Products
Reviewing the main product classifications, where do you see the most attractive areas post Covid in 2021 – reviewing classifications such as ETFs, MMFs, Closed End funds (e.g. Investment Trusts); Cryptocurrency v real assets, e.g. gold? What investment 'styles' will win in the coming years – e.g. value based, ESG, ETFs? Investment platforms in less liquid assets, e.g. Real Estate, Private Equity.
Question 4: Fintech.
Where do you see fintech impacting most importantly in the following areas: Fund administration Custody, and Custodial services provided by Custodians, Fund promotion – The impact of tech in investment choice: Will 'tech' be as 'hot', or 'hotter' than ever as an investment in 2021? - The impact of tech in the search for superior investment performance.
VAT: Question 5: Regulation
Ireland. How do you see the Irish regulatory/legal landscape resuming in 2021, as deferrals and delays because of Covid-19 are addressed. The ILP regime; SEAR legislation
EU/ Global
The Basel Committee on Banking Supervision and IOSCO have recommended that regulators delay the 5th and 6th phases of the Global IM Rules (Initial Margin) for un-cleared derivatives transactions to Sept. 2021 and 2022, respectively. It has been described "as the biggest regulatory event since the Markets in Financial Instruments Directive 2 in 2018". How do you assess it, and will it have the perceived benefits in enhancing liquidity that regulators are hoping for?
Question 6: Brexit, Ireland, EU, Luxembourg , and UK after Jan 1st 2021
The Irish Regulator. How confident are you that the Irish Regulator and their colleagues at the ECB can fill the void left by the departing UK? In the area of assuring investors and pension funds that the quality of regulation will be maintained after Brexit?
Mairead McGuinness, new EU Commissioner for Financial Services Portfolio has a new blank canvas for EU FS in the wake of the UK's exit. In the funds and Capital markets areas what principal opportunities do you see her agenda as addressing the potential mismatches between EU, UK and Ireland in 2021-22?
Question 7: Review & Outlook

Review a. What in your view were the most significant developments in the asset management/investment funds landscape in 2020? (Covid-19 probably would feature as a constant theme in this answer). (The economic and geopolitical ramifications would also feature, most likely)
Outlook b. What in your view could be the most decisive developments in the asset management/investment funds landscape by the end of 2021? (In your answer, please just focus on the coming 12 months, rather than on ongoing processes, which will last long after 2021. In this, perhaps, you might also consider the following 3 points – a surprise development, a welcome development, and an unwelcome development.)
8- 9. 'Wildcard' Questions. A Question of your Choice.

---
Funds Monitor Roundtable - The Answers
In this first Edition of the 'Finance Dublin Funds Monitor' we ask a Roundtable of leading thought leaders in the investment funds and asset management industry to provide their insights on a year that has been like no other, and certainly so in terms of the stimulus provided by Central Banks around the world to combat the disruption of Covid-19. The Roundtable Contributors include: Cillian Bredin, Partner in the Asset Management and Investment Funds Team of Dillon Eustace; Meliosa O'Caoimh, Northern Trust's Country Head, in Ireland; Ross McCann, Head of Fund Services at Alter Domus, Ireland; Niamh Ryan, Partner, Simmons & Simmons; Donncha Morrissey, Head of Ireland's Branch, Sparkasse Bank Malta plc. and David Dillon, Director, Bridge Consulting.
---
Analysis - Special Feature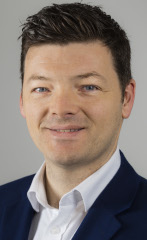 As asset managers navigate the more competitive and volatile market of 2020, there has been an enhanced focus on operational models, with consideration of the further gains to be achieved from outsourcing, and, along with that the opportunities to obtain access for investors to previously hard to access asset classes like real estate. ROSS McCANN, head of fund services at Alter Domus, Ireland spoke to Finance Dublin about the particular opportunities around that asset class.
---
Analysis - Special Feature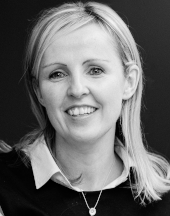 While Covid-19 had obvious impacts on asset management in 2020, in terms of volatility and wider economic concerns, it did not alter some fundamental long term trends in the industry, not least the continued robust performance of ETFs. EY's latest ETF research shows the success of ETF promoters' growth plans, based on product innovation, retail adoption and digital distribution, write EY partners Lisa Kealy (incumbent chair of Irish Funds) and Kieran Daly.
In this issue
The global economy, asset managers and the investment funds industry have experienced a year of special challenges that sees the pandemic pass as the first concern, to questions as to how the aftermath can be negotiated. Intensified competition in fees, and tech and regulatory challenges, not least in Europe and Ireland add to a business environment that sees a flurry of new acquisition activity as the consolidation of Ireland as a funds domicile takes place on the eve of Brexit, a process confirmed in the latest statistics for funds NAVs shown in the tables on this page.
---
Analysis - Special Feature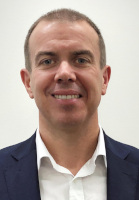 RONAN DOYLE, Global Head Product Management at RBC Investor & Treasury Services, recently moderated a panel on new approaches to cross-border distribution at FundForum International's digital event in October 2020. The panel explored the evolution of industry attitudes towards fund distribution1, addressing the challenges associated with the lack of 'a consistent customer onboarding process across markets'. Here he shares some of the insights discussed, which could contribute to a solution, including multi-market KYC and AML solutions, products that put higher yield assets within reach of retail investors, and new frontiers in emerging markets.
---
Analysis - Special Feature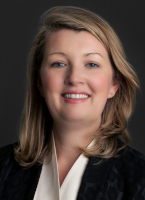 The Sustainable Finance Disclosure Regulation is a sweeping regulatory concept intended to embed at a regulatory level sustainable finance objectives for a range of financial, investment and insurance products marketed by EU based providers. Compliance begins in March 2021, and Simmons & Simmons Ireland lawyers, NIAMH RYAN and HAZEL DOYLE provide a roadmap for Irish industry product providers to meet the requirements that lie ahead.
---
Analysis - Special Feature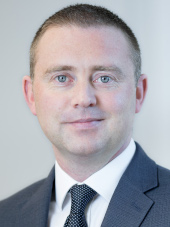 Periods of regulatory change, while challenging, can also present an opportunity to refresh strategic direction and to re-examine the effectiveness of all aspects of an organisation's operating model. The purpose of this article is to draw out some tax considerations that should be borne in mind by the boards of Irish fund management companies in light of recent regulatory developments.
---
Analysis - Special Feature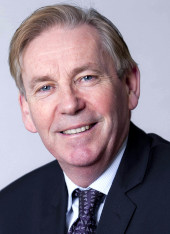 The completion by the Central Bank of its review of the Governance framework for fund management companies (its CP86 Review) answers many questions fund management companies has been asking about the playing field in the jurisdiction, especially of interest in the light of Brexit-related establishment of new Mancos in Ireland. Bridge Consulting's DAVID DILLON provides an assessment of the CBI's Thematic Review, and its possible interpretations.
---
Analysis - Special Feature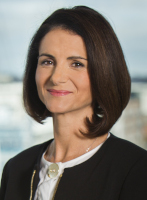 With the Investment Limited Partnerships Bill passed in the Irish parliament on December 16th Ireland has finally an investment limited partnership structure fit for purpose for private equity and venture capital asset managers. Dillon Eustace Partner Derbhil O'Riordan describes the essential features of the new vehicle, as set out in the Bill.
---
Analysis - Special Feature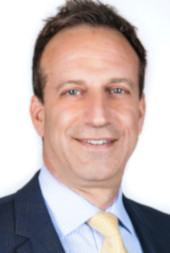 An ongoing focus on potential liquidity mismatches may help avert the risk of liquidity squeezes for investment funds. PAUL STILLABOWER, Head of Product and Profitability, Core Services at RBC Investor & Treasury Services (RBC I&TS) notes in this RBC I&TS article, that there is a regulatory expectation that liquidity management is monitored on an ongoing basis. 'Should a fund invoke a suspension of dealing, regulatory authorities and investors are likely to question why this scenario was not foreseen or adequately planned for.'