This Month's Roundtable
Question 1: Is there any reason why Ireland cannot continue to apply a 12.5% 'Headline' rate under the currently proposed Pillar 1 BEPS proposals?
Question 2: How feasible would a headline rate (of, say, 12.5%) be for 'SMEs' (for companies defined for these purposes outside the scope of Pillar 1)? Is there any reason why Ireland could not attempt to opt for this?
Question 3: Other issues - can Ireland fully sign up for 'harmful tax planning' agenda of the OECD in the forthcoming discussions?
Question 4: Of the 139 countries involved in BEPS how many operate a 'Classical' corporation tax system (like Ireland) versus an 'Imputational' system? Do the OECD proposals take into account that significant countries in the BEPS process also operate Imputational or hybrid Classical-Imputational systems?
Question 5: Is your company making a submission under the Department of Finance's Public Consultation on this matter, ending in September? Can you share the main points in the Roundtable?
Question 6: In your view, how practicable will it be to implement the Pillar 1 proposals (which Ireland has signalled acceptance of) in the timelines currently envisaged?
Question 7: Revenue has announced various guidelines for companies returning to normal working conditions in coming months, and their tax affairs. Can you summarise the most important provisions?
---
This Month's Roundtable - The Answers
An upwards shift in the Irish headline rate, possibly to the 15% rate or more mooted by the G7, would most likely be viewed negatively, and runs the risk of "appearing premature, and reflective of an incomplete understanding of the dynamics of the tax landscape over the coming years" says Maples & Calder's William Fogarty in this month's issue of the Irish Tax Monitor. The panel examines the implications, and the possibilities for Ireland to thread an optimal path, in the most likely drawn out OECD negotiations that lie ahead, against a background of complex and changing geo political factors, not least shifting priorities at global economic level, and in politics levels, not least in the United States, as pointed out, for example in Collette Kenny's contribution (p.30).
In This Month's Issue
Many details, and procedural questions remain regarding this summer's BEPS proposals from the OECD, and in this light it is evident from the responses to this Month's Tax Monitor Roundtable that a lengthy road will have yet to be travelled to see what emerges in the months and years to come. What is clear, though, to quote one panel member, 'Ireland's commitment to the 12.5% rate remains a very positive feature and represents a fixed feature of the tax universe which can be incorporated into reliable plans'.
---
Analysis - Special Feature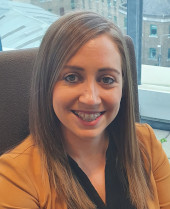 It is important that the insurance industry, and wider industries, include submissions to the Department of Finance in the current Tax Consultation on BEPS outlining their concerns with the potential new rule-set and consider the impact such rules may have on their business, writes Edel Webb.