This Month's Roundtable
Question 1: The Department of Finance recently opened a public consultation on New Taxation Measures to apply to Outbound Payments. The consultation, amongst other topics, asks for feedback on measures in relation to outbound interest, royalties and dividends payments to no-tax or zero tax jurisdictions, or jurisdictions included on the EU list of non-cooperative jurisdictions for tax purposes to prevent double non-taxation. Can you comment on which of the two approaches outlined, denial of deduction or the imposition of witholding taxes, would be most appropriate for each type of outbound payment outlined in the consultation?
Question 2: The EU is aiming to introduce a common EU-wide system for withholding tax on dividend or interest payments (with the industry consultation having closed on 26th October). Can you comment on this and the merits, or otherwise, of introducing a common EU-wide withholding tax system?
Question 3: On October 20th 2021 the Commission on Taxation and Welfare launched a Public Consultation 'Your Vision, Our Future'. The Commission's goal is to 'independently consider how best the taxation and welfare system can support economic activity, whilst promoting increased employment and prosperity while ensuring that there are sufficient resources available to meet the costs of public services and supports in the medium and longer term.' From a corporate taxation perspective what issues do you believe could be addressed to achieve this goal?
Question 4: Could you give an overview of the impact of the Finance Bill on the financial services industry?
Question 5: BEPS: Can you summarise the potential implications for Irish corporate taxpayers of the Subject to Tax Rule (STTR), which forms part of the OECD's Pillar II?
Question 6: In light of BEPS, in your opinion might Ireland's R&D relief tax measures need to be amended to deal with new BEPS rules?
Question 7: The rise of M&A activity has been a notable feature of 2021, involving considerable work on the part of tax due diligence professionals and advisors. Can you comment on some of the main features of the M&A landscape in 2021 in this regard?
Funds Monitor Roundtable - The Answers
In this month's Roundtable the proposed EU-wide withholding tax regime is assessed, with the introduction of bloc-wide rules having the potential to remove a barrier of capital movement between Member States. The Department of Finance's consultation on new tax measures on outbound payments is also analysed as is the Commission on Taxation's public consultation on the future of Ireland's taxation and welfare systems. M&A tax due diligence features as do areas of FS focus in the Finance Bill. BEPS STTR and Ireland's R&D regime in light of BEPS also are discussed by the Panel.
---
In This Month's Issue
The method used to calculate the 15% minimum effective corporate tax rate under BEPS Pillar 2 is being called into question in the US because of the knock-on effects of using financial accounting in the tax base. The concerns, raised by a group of US academics as the Biden administration attempts to bring US domestic law in line with BEPS rules, underscores the challenging environment lying ahead for the BEPS project that, last month, locked Ireland in as one of the world's lowest corporation tax jurisdictions.
---
Analysis - Special Feature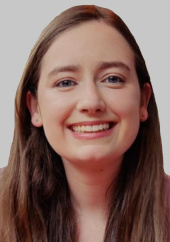 The incoming Interest Limitation Rules could result in an increase in effective tax rates and cash tax being payable earlier than expected, writes Aoife Mahon, and could have a significant impact on capital-intensive activities such as aircraft leasing. Ahead of the rules coming into force lessors should consider whether to apply the rules on an entity or group basis and even if ILR does not apply there will be increased reporting requirements for corporates she writes.