The contest to host the European Banking Authority headquarters, which is due to move from London following Brexit, saw 8 European capitals contesting for the EBA. Ireland
had lobbied strongly for the European Banking Authority
in recent months, and over the past year.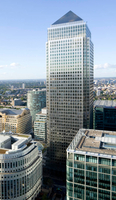 Implications now being assessed by Financial Services companies include the following considerations:
- What does it mean for banking regulation in the EU? Will it inevitably impart a 'continental' flavour (rather than 'Anglo-Saxon') to EU banking regulation, and the CMU project, which, Dublin, as the Common law, English speaking alternative, might have brought?
- Does it officially mark the exit of Ireland from the post financial crisis 'PIIGS' era - as a result of its 'fiscal poster boy' economic and budgetary performance since 2012?
- The vote was a very political process, and not just an indication of the technical Financial Centre merits of each jurisdiction. But in this light does it signal a shift of influence towards the France of Macron, and away from the Germany of Merkel, who conceivably now faces a new general election?
- The strong Dublin vote may also indicate an appreciation of the committment of Ireland to the EU27, and the relative lack of concerns over Ireland itself drifting towards a post Brexit EU exit down the road.
FSI - result is "disappointing and unsurprising"
In a statement, Financial Services Ireland (Tuesday 21 November) said the result is "disappointing and unsurprising despite the Government's best efforts".
FSI Director Marc Coleman said: "there will be a growing risk of Ireland's interests being sidelined by the EU in financial services if regulatory power is concentrated in larger member states. "As well as costing many new jobs this decision reminds us that a significant number of existing Irish jobs could be in jeopardy if financial regulation favours larger member states".