Kelleher also acts as standing counsel to a number of significant family businesses and international corporations operating in Ireland.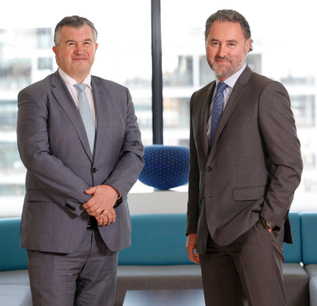 Will Carmody, Managing Partner, commented, "Martin has been instrumental to the success of our corporate team. His practical business experience combined with legal expertise gives him a unique perspective, which is of significant benefit to clients. I look forward to working closely with Martin to further support our clients in their business endeavours."
Kelleher said, "I am honoured to lead our incredibly talented corporate team. We have enjoyed great success in the Irish market over the last 20 years working with local and international businesses across a range of sectors. I welcome the opportunity to deepen our clients' connections and further enhance their businesses."
Kelleher is a graduate of University College Cork and King's College London and also holds an MBA from Cranfield School of Management.
He replaces David O'Donnell as Head of Corporate with O'Donnell continuing his role as partner and part of the leadership group in the corporate team.