Over the last four decades Ireland has become a leading international financial services centre thanks to a series of strategic government policies and a strong partnership with the sector globally. Investment funds, including asset management and structured finance have been central to that success and we are now the third largest funds domicile in the world and the second largest in Europe.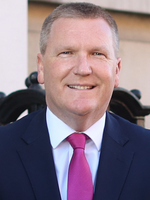 The scale of the Irish Funds industry runs to many trillions of assets under administration and management and employment in the sector has never been higher. The funds industry is creating more opportunities than ever before for people to work with leading global names in investment management and the vitally important professional services sector. I am particularly pleased that there has been a significant increase in firms establishing offices across the regions.
As a recognised global leader Ireland must seek both to shape and deliver best practice. This involves considerable work both domestically and also at EU level where the development of frameworks have been central to our growth but also globally where reflecting our success to date we are playing an increasing important role in shaping the future of the sector.
To ensure that we continue to maximise our potential as a leading jurisdiction in the funds industry we have established a multi-disciplinary team at the Department of Finance to perform a review of the sector and report back to Government. I have recently published the terms of reference for the review which sets out the timelines we are working towards and a draft report will issue to me by Summer 2024.
The overall theme of the review is how in the period to 2030 we deliver on our shared aim of open, resilient and developing markets as we seek to ensure that Ireland's funds sector framework is future-proofed and can be supportive of financial stability. We will learn from other jurisdictions and take account of technological developments in the sector to deliver a best of breed outcome.
Developments at an EU level, with the renewed impetus behind the Capital Market Union project make this an opportune time to set the future course for the industry here. I look forward to extensive engagement with the sector during this review which includes a public consultation now available on our website to capture and consider the unique insights and perspectives from the entirety of the industry and the wider ecosystem that supports its growth and development.
This is an excellent opportunity to shape the future direction of this vitally important component of the Irish economy and I would encourage stakeholders to play an active role in the consultation process. I would also ask that you challenge us as to how we can adapt the ecosystem we have built here in a way that enables the industry to channel greater levels of investment towards financing our own and international economies taking particular account of the challenges of climate change.