It may come as a surprise to many that Northern Ireland is the world's top region for financial services technology inward investment projects (FT fDi Markets, 2021) and has the highest concentration of fintech employment in the UK with one in five people working across financial services and tech.
In total, 46,000 people are employed in the financial and professional services sector and Belfast is ranked in the top three Global Fintech locations of the future after London and Singapore, according to fDi Intelligence Fintech locations of the Future 2019/20 and the NI Fintech Ecosystem Report, 2020.
This growth is in no small part due to the risk and compliance expertise on the ground thanks to a cluster of intersecting skills across financial and professional services, fintech and cyber security that has been built up over the past two decades.
"Large firms in cyber security and banking have been investing heavily over the last 20 to 25 years and what you are now starting to see is really good ecosystems, including skills in areas such as regulation, cyber security and AI," explained Kevin Donaghy at Belfast-based enterprise risk management specialist AuditComply. A large UK retail bank is using his company's solution for auditing and risk management in the area of algorithmic trading.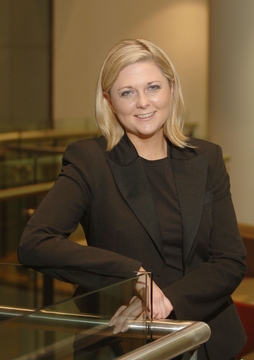 The region's reputation for having the required skills in risk and compliance was evidenced in recent weeks when The Bank of London – the world's first purpose-built global clearing, agency and transaction bank - opened its new Northern Ireland headquarters. Already it has some 50 employees, including software engineers, compliance and risk experts – with plans to grow to almost 250.
Meeting new fund substance requirements
It joins an already illustrious roll call of industry names operating risk and compliance centres in the region. Northern Ireland is ideally placed to help the funds industry meet new regulatory demands for increased substance with its significant boots on the ground.
The Central Bank of Ireland and the European Securities and Markets Authority (ESMA) have recently focused on local substance requirements for investment managers with Ireland's CP86 guidance requiring higher levels of governance and, crucially, more 'substance' with key governance functions to be conducted locally.
For example, Belfast-based legal and compliance teams service the international financial industry from in-house centres of globally respected firms including Citi, Danske Bank, Baker McKenzie, Allen & Overy and Herbert Smith Freehills.
Citi's Belfast operation now has over 2,900 employees providing professional services to 96 countries across the globe in 21 distinct functions including compliance, markets, legal, risk, HR, operations and technology.
Regulatory and compliance teams in PwC, Factor, FinTrU and FD Technologies provide consultancy, advisory and managed services to the global banking industry from Northern Ireland in areas such as MiFID, AIFMD, EMIR and GDPR.
To give a flavour of that work, regulatory technology company FinTrU works on the global stage with the largest Tier 1 global investment banks, employing over 1,000 people in the region while Factor combines legal expertise, technology and data analytics to deliver regulatory response and compliance services in GDPR, MiFID II and margin reform for clients including the world's leading investment banks.
Northern Ireland is also home to specialist regulatory and RegTech providers such as FSCom, Arkk Solutions and Funds-Axis which provides technology solutions covering risk and investment compliance, regulatory reporting and governance for global investment managers, administrators and custody banks.
Then, thanks to the skills base that comes with Belfast being donned Cyber Capital of Europe, the region is also home to a wide range of companies offering compliance technology & applications with cyber security solutions. This long list includes Salt Communications, Rapid7, WhiteHat, IBM Q1 Labs, Black Duck by Synopsis, MetaCompliance, iManage Belfast, AuditComply and Proofpoint which powers the data governance of over 3,000 organisations globally.
ESG cluster
Added to this is the region's strong cluster of companies developing and delivering governance, risk and compliance (GRC) and ESG technology solutions for the global banking, asset management and payments industries.
This is good news for the Irish funds industry given growing ESG requirements including regulations from Europe under the Sustainable Finance Disclosure Regulation (SDFR) designed to help stamp out greenwashing.
ESG is complicated and requires data. Darren Burrows, CEO at Funds-Axis said: "A notable point on ESG is the breadth of solutions required, including data, data matching tools, analytics, reporting, governance solutions, the legal and audit aspects."
His company offers solutions to capture a broad range of structured and unstructured data from multiple sources, allowing customers to normalise that data, apply data taxonomies and to report or monitor against the same.
Another Northern Ireland-based specialist is Datactics with its niche providing business-user focused data quality and matching technology.
John Carroll, Head of Customer Success, said: "The complications are myriad. First, there is the question of definition, particularly for the social value element, which can elicit widely differing interpretations. Then there is the operational challenge that stems from a highly fragmented alphabet soup of regulations and standards".
He cited a study by NYU's Stern School, Putting the 'S' in ESG, that examined 12 of the most popular approaches and extracted more than 1,700 different measures required to assess a firm's commitment to social sustainability alone.
Risk and compliance central to Big 4 growth
Accountancy firms choosing to set up global centres in Northern Ireland with a focus on risk and compliance have helped fuel growth.
The "Big 4" accountancy houses have all located their UK delivery centres in Belfast, providing client-facing services and, together, Deloitte, EY, KPMG and PwC employ more than 4,000 people.
Both Deloitte and PwC's Belfast centres are their largest centres in the UK outside of London and for PwC Northern Ireland is its fastest-growing UK region.
Today, PwC employs some 2,300 people in the region and in summer 2021 moved into new headquarters in the heart of Belfast city centre, which will accommodate up to 3,000 people. That same year the company announced that it was investing GBP40 million in a new Advanced Research and Engineering centre at this division which will create 771 new technology and operational jobs over the next five years.
Ian McConnell, Partner Lead for PwC Operate, said: "The strength of our people has already enabled us to turn Operate into PwC's fastest-growing division and I'm very proud that this gives us the opportunity to create hundreds more highly skilled jobs in Northern Ireland."
In total, 46,000 people are employed in the financial and professional services sector and Belfast is ranked in the top three Global Fintech locations of the future after London and Singapore.
Belfast is a PwC centre of expertise in relation to financial crime, including AML, KYC, Politically Exposed Persons, sanctions, alert and transaction monitoring.
Working with one UK bank particularly focusing on transaction monitoring services, PwC Operate worked down its backlog of alerts, allowed them to work on what they deemed to be the highest risk alerts, as well as meet internal deadlines and compliance requirements.
Northern Ireland is also growing in stature for Deloitte. Across the island of Ireland, Deloitte employs approximately 3,000 people with one-third of these in Belfast alone. Its Belfast Delivery Centre now employs more than 800 people and is a leading R&D centre for data analytics, cloud services, robotics and cyber security.
Similarly, KPMG has grown since it established its first office in 1974 and last year revealed it was investing GBP14 million in its Belfast operation creating 200 new jobs – almost doubling its workforce.
The Northern Ireland accountancy cluster also includes global companies such as BDO, Grant Thornton and PA Consulting.
Assured Skills Programme
Nowhere else in Europe has a scheme quite like the Assured Skills Programme which is a joint initiative between the Northern Ireland Department for the Economy (DfE) and Invest NI.
Paul Toner, Head of Consulting at KPMG Ireland, said: "Providing our global clients with highly skilled consultancy expertise is key to our vision. After reviewing a number of locations, we had no hesitation about expanding our presence in NI. The combined support of Invest NI and the Department's Assured Skills team was very attractive and reassured us that we will be able to develop a knowledgeable and highly skilled team here in Belfast."
When a company is creating jobs in Northern Ireland, the programme can help them access new talent and skills through the delivery of pre-employment training academies.
It is a short, demand-led, pre-employment training programme, fully funded by the Department for the Economy.
It upskills individuals and helps them compete for guaranteed job vacancies in expanding businesses or new foreign direct investment (FDI) companies.
The Academy Model is flexible and versatile and has been used to help companies recruit new staff in areas such as software development, data analytics, cyber security and software testing.
Academies can be delivered for one company where there are sufficient job vacancies, or as Collaborative Academies for more than one recruiting company.
Colin Mounstephen, Senior Manager at Deloitte said: "Key to Deloitte's ambitious growth plans in Northern Ireland is bringing people into our business who are at the forefront of new technology. In particular we have identified significant opportunities that need robotics and data visualisation skills and we have designed a bespoke academy around these areas."
Deloitte is partnering with the Department for the Economy on further Academies in Transformation, Finance and Technology as well as Cloud Computing for graduates to gain key skills in this sector.
Since it began in 2010 the scheme has promoted a total of 5,371 jobs and, to date, over 600 FinTrU employees have joined through the Academy.
It helps both prospects and companies and has a high success rate with more than 80 per cent of those completing the course hired.
The region's unique dual market access is also providing opportunities. SustainIQ's Co-founder, Maria Diffley said: "What it's creating here is a regulatory haven for UK companies to be able to trade easily with Europe." Her company has developed a software tool that measures, monitors and reports on social, economic and environmental impacts.
So, when you consider all these things together, you may not be surprised to hear that more than 70 per cent of new inward investors reinvest in the region.
The companies operating in risk and compliance in Northern Ireland are a valuable asset to Ireland. They can help the Irish funds industry meet increased regulatory requirements and continue its impressive growth and expanding remit which has seen front office assets being managed from the jurisdiction increase by 58 per cent in the past five years.