THE first new ILP to receive authorisation from the Central Bank under the new Investment Limited Partnership (Amendment) Act 2020 is Bain Capital Special Situations Europe II LP, which is open to minimum subscriptions of €100,000.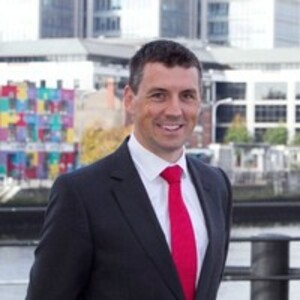 David Cullen, Managing Director and Head of Bain Capital Credit's Irish office, told Finance Dublin: 'We have invested significantly in the Irish market over recent years, including the establishment of a large range of corporate ICAV funds. However, the ILP is better suited to our clients' needs as they are more familiar and comfortable with investing through partnership structures. The ILP is a welcome addition to the Irish funds industry, which should attract new business and generate additional jobs to support the indigenous economy as a consequence.'
The depositary for this first new ILP is SMT Trustees (Ireland) and the administrator is Maples Fund Services (Ireland) Limited.
A Maples Group team led by Adam Donoghue and Peter Stapleton advised on the project. In a statement, it said: 'the much-anticipated reform of the ILP regime is an excellent example of how Ireland can evolve and innovate to compete internationally for investment business. To have a globally recognised manager of the status of Bain Capital Credit select the ILP among competing international structures is a great endorsement of the structure. The reformed ILP has the potential to radically expand the Irish private markets, real assets and sustainable finance industries, and to further enhance Ireland's position as a leading domicile for regulated investment funds. We hope this deal is the first of many in 2021 and beyond.'
Bain Capital has also established a new unregulated company, with share equity of €2.5 million, Bain Capital Investments (Ireland). Cullen, the former Ulster Bank executive who has managed Bain's Dublin office since 2014, also manages this new company.
Bain Capital Special Situations Europe II LP brings the number of ILPs registered in Ireland to seven, the other six all being registered under the previous limited ILP legislation of 1994, which the new 2021 Act has updated and made fit for purpose.
The impact of the new legislation will be seen in the months to come, but already a queue has formed for more ILPs, with a more recent ILP authorisation being the Arthur Cox-advised Credit Values Partners LLC. A team led by partner Ian Dillon, senior associate Stephanie Hanrahan and associate Michael Wilkins advised Credit Values Partners on the establishment of the LLP, working with Carne Group and U.S. Bank.
The law was passed last December and came into force in February 2021.