The expansion of Irish-American 'decacorn' company (p7) Stripe's Dublin hub is one of the most important, and potentially positive developments for the development of Ireland as a global fintech hub. The company, founded in 2010 by former Irish 'Young Scientist', and EY 'Entrepreneur of the Year' Award winners, Patrick and John Collison, has become the second highest valued venture capital-backed company in the world and its decision to leverage the financial and technology skills available in Ireland to supercharge its push across the EMEA regions is set to strengthen and deepen Ireland's fintech eco-system.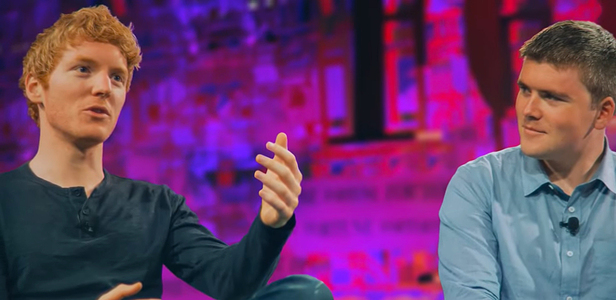 An announcement in March to add 1,000 jobs to its Irish operations quickly followed the closing of Stripe's Series H funding. This $600 million fund raise (valuing the company at $95 billion) saw the participation of the Ireland Strategic Investment Fund. The $50 million investment by ISIF is a significant move, not just because of its size or its potential return. It also underlines the support that the Irish Government is willing to offer the Irish fintech ecosystem.
Speaking to
Finance Dublin
this month, IDA Ireland's Global Head of IFS, Kieran Donoghue said 'Stripe has been a client company of IDA since 2014 and represents that attractive combination of finance and technology, which is turning out to be one of Ireland's increasing strengths for FDI. We maintain regular contact with the company both locally and in the US'. The latest announcements, including the ISIF investment come on the back of the Central Bank's granting to Stripe of an e money licence in 2019, and the willingness of the Collison brothers to add elements to their Ireland hub, which is now the EMEA hub for Stripe, alongside its San Francisco co-headquarters. Examples of these add-ons, Donoghue said are the location of one of Stripe's four global engineering hubs plus other functions such as sales, legal, risk, compliance, HR and user operations at its Grand Canal Dublin HQ. He also cited Stripe's recent engagement in a new BSc/MSc in Immersive Software Engineering programme at University of Limerick (UL) as another positive development.
Stripe has so far raised in excess of $2.2 billion in venture capital. Significantly, investors in the company's seed investment round back in 2010 included two of the co-founders of Ebay - Elon Musk and Peter Thiel – a company that Stripe's business model placed right in its cross hairs.
Thiel, a legendary figure in Silicon Valley venture capital history, a founder of PayPal in 1999, was the 'first major outside investor' in Stripe. He agreed to invest in the start-up 'on the spot', despite the fact that the brothers' disruptive business model was 'telling him his baby was ugly', in the words of Patrick Collison, a huge early vote of confidence, and an invaluable source of advice for the brothers, from a giant of online payments.
Thiel was the first outside investor in Facebook, where he remains a board member.
Stripe describes what it does as 'building the economic infrastructure of the internet'. On a basic level Stripe is a 'Saas' (operating a 'Software as a service' business model) that is a payment facilitator, or 'PayFac', in fintech terminology. (see Glossary p7). A PayFac is a payment services provider with a 'master merchant' account that allows it to create sub-merchant accounts. In practice the PayFac holds a Merchant ID from the credit card networks and acquires clients (sub-merchants). Being positioned between e-commerce websites and the banking system creates a number of opportunities but also responsibilities.
The PayFac is responsible for underwriting its sub-merchants and for compliance requirements such as Know Your Customer and AML regulations. However, by taking on these risks and responsibilities the PayFac can streamline and simplify processes (such as client onboarding) and, through innovative products and services, basically take the hassle out of getting paid online. It should be noted that the first official PayFac programmes were launched by Mastercard in 2010 and by Visa in 2011 and have been a key catalyst in driving the innovation in online payments.
This role as a PayFac (for which Stripe earns a commission of 2.9 per cent +$0.30 per transaction, the same charging structure as PayPal) opens the door for Stripe to sell a wide, and growing range of innovations to online merchants. While Stripe's core service is currently online payments its service suite has been built out to include physical payments, financial services (business financing, card issuing and banking-as-a service) and business operations such as fraud and risk management, carbon removal and business incorporations.
Stripe appointed former governor of the Bank of Canada and the Bank of England, Mark Carney to its board of directors in February 2021. Carney, who holds Irish, British and Canadian citizenship has advocated for an open minded approach to reforms in the payments, and cryptocurrency spheres. He has advocated debate about the future of fiat currencies issued by Central Banks, an area the founders of Stripe, and some of its investors, such as Thiel have also expressed interest in.
The proposed Facebook payments and cryptocurrency initiative, Libra, which Stripe was an early member of, was rebranded as the Diem Association, reflecting changing ideas on business models and crypto strategies in December 2020.