While investor appetite for real estate shows no real sign of abating, climate change and ESG concerns (Environmental, Social and Governance) is having a growing impact on investment choices and on financing in the sector.
Last year Ireland enjoyed its strongest ever year, in terms of commercial property market activity, and global volumes in 2019 were the second highest on record.
Real estate, however, is deemed to be responsible for 42% of energy consumption, 35% of global greenhouse gases and 50% of raw material use. In Europe, the sector is acknowledged as the biggest culprit when it comes to carbon emissions, even bigger than energy or transport.
The EU adopted the legally binding Paris Agreement in 2015 to limit global warming, and, if these commitments are going to be met, real estate is going to have to play a central role.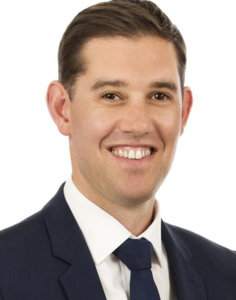 Ireland has one of the single biggest adjustments to make, in terms of the amount of carbon our commercial real estate sector can emit, to meet the new protocols.
Growing evidence indicates that ESG integration into real estate investment is a key differentiator, giving investors a competitive advantage and leading to improved long-term financial performance and risk reduction, compared to peers.
Higher Performance and Lower Risk
The European Commission JRC report for commercial buildings found a premium of greater than 10%, and over 20% in some cases, in sales price increases for properties where energy upgrades were implemented. Rental prices of commercial buildings were similarly seen to have been positively affected, with 2-5% gains.
According to a global survey by The United Nations Environment Programme Finance Initiative, 93% of investors now include ESG criteria in investment decisions, while 83% want sustainability disclosure. They are demanding their investments take into account climate considerations and environmental impact and are holding fund managers to account on their green approach.
At the same time, national Governments have signed up to challenging climate change targets. So, this classic carrot and stick scenario is bringing both rewards and penalties into play, depending on the sustainability performance of property investments.
LandSec, the UK's largest real estate investment trust by assets (STG13.75bn), has pledged to become a carbon neutral business by 2030, while the Janus Henderson property fund is committed to becoming operationally net zero carbon across its portfolio by 2030.
In response to investor demand, the BNP Paribas Real Estate Investment Management business is supporting sustainability strategies through our Next Estate Income Funds (NEIFs), targeting office investments which achieve a 'green label' status.
Green Finance
Both lenders and investors are increasingly focused on sustainable finance strategies. With the explosion of demand in the green bond market, and over $255bn issued in 2019, it is no surprise that real estate lenders are becoming more active in this area.
Investors are demanding green investments, while financiers are starting to reward owners with competitive financing packages. Financial institutions are progressively integrating ESG criteria into their due diligence and decision making, as regulators increasingly focus on sustainable finance.
In 2019 Sustainable Linked Loans (SLL) and Green Loans hit $215.6bn globally, with significant growth in real estate volumes.
In October last Accor-Hotels acquired its head offices in Paris for €363 million in a transaction financed by a €300 million eight-year green mortgage loan, with an annual coupon of 1.8 percent. Earlier in the year the group took out a new €1.2bn revolving credit facility from a syndicate of 15 banks, with its margin tied to its ESG performance.
With a modest 2.5 to 3 bps adjustment for green investment grade assets being common, it is clear that the distinction between green and non-green assets has started, and will increase, as regulators and risk assessors refine and enhance their models and analysis.
Green financing frameworks and green bonds are increasing in popularity, with CPI Property, LandSec, Prologis and Derwent London among those diversifying funding sources through such frameworks.
So too, commercial property stock that does not meet current standards may have challenges with future financing costs and obsolescence. In Holland, for example, ING, Rabobank and ABN AMRO have all indicated that they will not fund 'D' labelled or lower grade offices.
Erin's Green Isle
So, what does this mean for Ireland?
EU climate change targets are set and Ireland has signed up to play its part, with failure to comply potentially resulting in fines.
The Near Zero Energy Buildings (nZEB) requirement has seen the energy efficiency of new buildings, and all buildings acquired by public bodies, improved. However this does not address the large quantity of existing stock.
The CSO audit of non-domestic BERs conducted between 2009 to 2019 (58,000 properties) found 1% of buildings with an "A" rating, 14% a "B" rating, and 34% with a "C", leaving 50% of properties with a "D" or lower rating.
The most energy efficient building types audited were schools and colleges, with 24% awarded an "A" rating, showing how the new regulations for public bodies is taking effect.
Looking specifically at retail and offices however, less than 1% of stock was "A" rated, 9% "B", 36% "C", and "F" and "G" ratings account for some 20%.
Essentially, investors and occupiers alike are now more likely to demand action across the vast portions of Ireland's existing real estate portfolio that don't meet lean and green criteria.
The challenges include the accelerating obsolesce of buildings that don't meet sustainable standards, and which fall short of the carbon neutral protocols that many big corporates have targets in place for.
There will be significant capital expenditure required to retrofit existing stock to achieve 'A ratings', with ever increasing building standards. However, the build technology and expertise is there, and proven returns are being demonstrated.
Certainly our own Workplace Solutions team at BNP Paribas Real Estate is seeing more and more of clients existing commercial buildings refurbished and upgraded to very high standards.
Delivering sustainable properties not only mitigates the impact of obsolescence, but, in improving occupants' wellbeing and satisfaction, we ultimately protect the long-term value of the asset.
For Ireland to meet climate change targets, minimum energy standards will likely be introduced across existing real estate stock now too, as well as new builds. Sinking funds will move beyond maintenance and general repair to include the upgrading and deep retrofit required over time.
Many real estate owners and investors in Ireland are already making the adjustment, as highlighted. Twitter's EMEA headquarters, for example, originally built in the 1970s achieved LEED Platinum-level certification for a 'Repurposed Building'.
And, illustrating how both financial and environmental returns come in to play, The 'One Building', home to Stripe in Dublin, was refurbished in 2016 achieving an annual rent of €2M, and later selling for €49.5M in 2019.
The good news for the real estate sector is that achieving sustainability and future-proofing assets not only aligns investors, tenants and funders interests, but also goes a long way to achieving the climate change goals so urgently needed.