Barclays has confirmed that Ireland will be the location for its post-Brexit EU banking plans having indicated that Dublin would be its chosen location, in the event of a so-called 'hard Brexit' as far back as January. Having recently installed a new CEO at its Irish bank, it described Dublin as a 'natural base' for its EU hub.
In a statement the bank said: 'Barclays Bank Ireland, which has a banking licence and which we have operated for almost 40 years, provides a natural base and we are engaging with our regulators in discussions to extend its activities. While we remain confident of continued deep inter-linkages between EU and UK financial services markets, in the absence of certainty around the timing and composition of an agreement, we intend to take necessary steps to preserve ongoing market access for our customers.'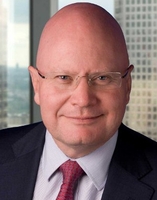 The statement follows its late June appointment of Kevin Wall as the new CEO of Barclays Bank Ireland, where he will be responsible for the ongoing growth and development of the Bank in Ireland. He most recently served as Chairman of Corporate Banking and Vice Chairman, Investment Banking, at Barclays. He joined Barclays in 1981 and has held a variety of roles across the business, including Project Finance and Foreign Exchange in the UK, US and Australia, and London-based management roles in Strategic Planning and Human Resources. These were followed by Investment Banking roles in Hong Kong, Singapore and London. He is a trustee director of the Barclays Pension Fund and a non-executive director of the Business Growth Fund.
'Barclays has been operating in Ireland for almost 40 years, and has built a strong business in Dublin, attracting talent from around the world. I'm very proud to be leading Barclays Bank Ireland at a crucial time for the business' said Wall on his appointment. He replaces Sasha Wiggins who has taken up a new position with the bank in the UK.
The decision by Barclays to build out its Irish operations was welcomed by IDA Ireland as 'a further endorsement of Ireland's strong offering to the International Financial Services Sector.' CEO Martin Shanahan continued 'Ireland's access to the EU's markets and regulatory systems has become increasingly important for Ireland post-Brexit. Companies based in the U.K want to retain a foothold in the EU, and Ireland is the perfect location from which to do this. In a time of international political change across the world, businesses like Barclays are looking for certainty - Ireland provides a consistent, certain, pro-enterprise policy environment for businesses to thrive. Barclays has had a strong presence in Ireland since 1978. IDA looks forward to working with Barclays to support their expansion.'
Minister for Enterprise and Innovation, Tanaiste Frances Fitzgerald said: 'I very much welcome today's significant announcement by Barclays. Barclays decision to expand here, highlights once again the attractiveness of locating in Ireland, particularly for companies in the International Financial Services Sector. Today's announcement is a strong vote of confidence in Ireland's growing importance as a gateway into the single market.'
Minister of State at the Department of Finance, Michael D'Arcy TD agreed: 'This is a very welcome development from this long established, prestigious banking establishment. Ireland has made great progress in becoming a strong hub for international financial services business as this announcement by Barclays further demonstrates. I look forward to learning more about their plans for their Dublin operation.'