The escalating threats of cybercrime, terrorist financing and, more recently, revelations regarding widespread possible misuse of offshore jurisdictions have increased pressure on governments to act and companies to identify and mitigate fraud, bribery and corruption issues.
Against this backdrop it is imperative that both executive and non-executive management are alert to the risks their organisations face and seek to manage those risks in an effective and proportionate way.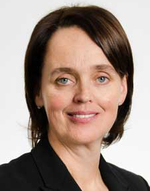 EY's latest Global Fraud Survey, which looked at attitudes towards bribery and corruption among over 2,800 C-suite executives in 62 countries, found that executives within the financial services sector are acutely aware of the importance of understanding with whom they are doing business.
An overwhelming majority (97 per cent) of financial services respondents globally said that understanding the ultimate beneficial ownership of the entities with which they do business was important. However, the same cannot be said for other industries, as demonstrated by the results from our Irish sample across all sectors. This showed that 88 per cent of executives felt that understanding beneficial ownership was necessary. While this is still a high figure, the proportion is significantly lower than the financial services industry average and something that FS organisations need to keep in mind when they engage with their customers.
This is particularly the case as Irish organisations seek to grow their business by entering new markets. Our survey reveals that the threat posed by bribery and corruption shows no sign of abating. Just over half of respondents in rapid-growth markets believe that corruption is endemic in their countries.
Perhaps most notably, the survey also found that there is a clear disconnect between the perception and reality of bribery and corruption in business today.
For example, while 42 per cent of financial services executives believed bribery and corruption was an ongoing challenge, only 13 per cent believed that it was common within the sector. It could be argued that this reflects a robust approach to the management of these risks in the financial services industry. However, the willingness of senior management to justify unethical behaviour despite these statements should not be overlooked.
Just over a third of global financial services executives surveyed by EY said they would undertake one or more potentially unethical activity to help their business survive. These activities range from offering entertainment to misstating financial performance. This point is strengthened by drilling further into the issue of deliberate financial misstatement. Although only 4 per cent of Irish respondents and 8 per cent of financial services respondents globally identified that they would misstate an organisation's financial statements, over 40 per cent would justify changing an accounting approach to meet a financial target.
This provides food for thought for Irish companies seeking to invest overseas and also for institutions that are financing this expansion. This should also be of concern to boards and executives because global enforcement trends are increasingly focusing on individual misconduct.
On a global scale, the G20 major economies recognise bribery and corruption as an impediment to economic growth and continue to focus on methods to prevent and reduce such activity. They have highlighted the abuse of legal and corporate structures to hide or disguise inappropriate business relationships and movements of funds and have committed to increasing transparency in this area.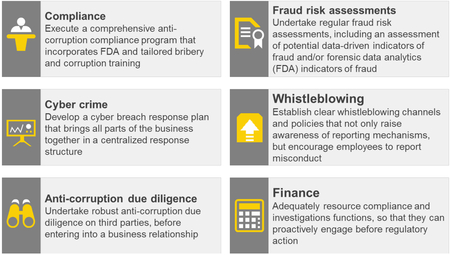 With more than one in ten (12 per cent) of executives surveyed stating that they had experienced a fraud that they considered to be significant in the last two years, fraud, bribery and corruption clearly continues to present a serious challenge to businesses.
It is arguable whether this is a result of increased fraudulent behaviour or of improving compliance and identification. While companies are now focusing on making it easier for employees to report concerns so that bribery and corruption can be unearthed as quickly as a possible, with more than one in five Irish executives stating that they would still not report a concern out of loyalty to a colleague it is clear that more needs to be done to create a culture of transparency which encourages reporting of corruption within Irish business.
Challenges certainly remain and the willingness of individuals to engage in inappropriate behaviour to maintain perceptions of performance is very real.
With financial services organisations coming under increased scrutiny in recent years and ethics increasingly driving business and consumer decisions, FS companies in particular must be cognisant of not only the financial and legal implications of corrupt practices but also their reputational impact.
This begs a question. Against this backdrop of increasing local and global enforcement – what steps are you taking to protect your business?