Feargal O'Rourke, managing partner, PwC
Having the highest quality audit is the key to success and the foundation of our brand. So while we support reforms that will enhance audit quality, we do not believe that mandatory firm rotation will achieve this.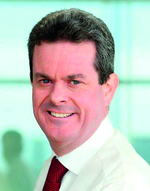 The audit regulatory market continues to be very challenging, not just for us but for our clients. One of our biggest challenges is that this regulatory environment is not always aligned in all parts of the world. Also, the movement to mandatory firm rotation in Ireland and in Europe will generate significant change for everyone, including all large corporates as they implement the new rules. In Ireland any move to mandatory rotation adopting a 10 year term will put Ireland at a serious competitive disadvantage compared to other territories who have adopted a '10 + 10' regime. In addition, Ireland is particularly reliant on multinational companies and we should not risk deterring such firms from investing in Ireland by rules that may complicate their global compliance strategies.
Shaun Murphy, managing partner, KPMG
Given the important societal role that audit plays in relation to large public companies, it is absolutely appropriate that standards for regulation of auditors are set at a European level. A very comprehensive overhaul of the manner in which audit is regulated across Europe will come into effect in June 2016 in all European countries. This legislation was voted on in the European parliament two years ago, so all countries have had a two-year transition period to fully understand the implications of the legislation and to prepare for its coming into effect, and also to determine what particular member state options they may wish to take. The regulation deals with many aspects of audit for large public companies, including the independent oversight of auditors, the role of audit committees, auditor rotation and the extent to which auditors can provide non-audit services.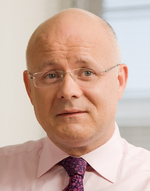 KPMG has always been very supportive of any reforms and enhancements which we believe will serve to drive the focus on, and standard of, audit quality. Certain reforms, such as independent oversight of auditors and the introduction of international standards on auditing on a statutory footing across Europe, will no doubt enhance the public perception of both the quality and the independence of audit. However, certain other reforms, such as mandatory auditor rotation and restricting the extent to which auditors can provide non-audit services, are not evidentially-based and we do not believe they will have any positive impact on audit quality. We believe that a multi-disciplinary approach to clients, subject to existing independence rules and safeguards, is appropriate and we encourage Government to exercise the relevant member state options.
More specifically in relation to rotation, we understand that in Ireland auditors will be permitted to be appointed for an initial period of up to ten years, subject to some transitional provisions. However we are not certain yet whether Ireland will take the Member State option to permit appointment for a second 10 years, subject to a full audit tender process being undertaken by the audit committee. We are aware that our nearest neighbour, the UK, has determined that it will take this option and we believe that it is important for business that audit committees may appoint their auditor for a second ten-year period, if they determine that it is appropriate to do so. We would therefore strongly encourage Government to be mindful of Ireland's competitiveness and to have regard to the primacy of audit committees in determining how long auditors should be appointed for and adopt the member state option to permit a second ten-year period. We are not aware of any suggestion that Ireland would seek a derogation on auditor rotation.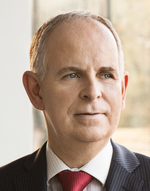 Brendan Jennings, managing partner, Deloitte
To the extent that EU audit regulation achieves a level playing field between each member state for professional services, the regulation is to be welcomed. For example, the ability to be able to facilitate the interchange of personnel between member states, provided they are trained to as professionally high a level as exists in these islands, would be a welcome contribution to a 'common market'.
Deloitte welcomes steps which support audit quality and which benefit companies and their shareholders in a way that is effective and proportionate. Accordingly, we commend all efforts that lead to an improvement in audit quality. The Irish government has not yet published the necessary legislation in relation to the implementation of Statutory Audit Directive, of which audit rotation is merely one element, and we are confident that when it does it will adopt the derogations allowed in the Statutory Audit Directive in a manner that is likely to impose the least cost burden on businesses.
Mike McKerr, managing partner, EY
We have been engaged in the debate on the new legislation both locally and nationally in Europe and fully support change which serves the needs of companies and investors and strengthens capital markets. We do have concerns on the legislation's economic costs and impact on audit quality were Ireland to adopt certain member state options, such as capping audit firm tenure at 10 years.
The Heads of Bill transposing the EU Directive and Regulation, which will tell us how the government has chosen to apply the member state options here, is yet to be published by the Department of Jobs, Enterprise and Innovation. But we remain hopeful that those which only result in unnecessary complexity, cost and disruption and that threaten Irelands' competitiveness internationally will not be implemented.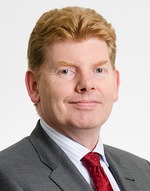 We have been clear to date on our opposition to capping audit tenure at 10 years and support instead granting companies the choice as to whether they wish to extend the engagement term following a public tender process. A significant majority of member states are planning to permit such an extension and we believe it is important to have maximum convergence of this model across the EU which promotes the principal of a consistent regulatory framework. If Ireland is to deviate from this model it will only be seen as restrictive, giving reduced flexibility and threaten Ireland's competitiveness internationally.
Paul McCann, managing partner, Grant Thornton
Like all EU Member States, Ireland is required to implement the new audit laws to take effect from 17 June 2016. We welcome the package of measures because, taken together, they will facilitate positive change in the product that finance providers receive and an overall improvement in its quality. The early indications are that on certain issues the MSOs will be taken up in different ways, resulting in a patchwork of rules across the EU. We support consistent EU wide rules on audit firm rotation and other rules.
The biggest positive for firms like Grant Thornton is that restrictions on who can be auditor will be null and void. We have lost work because of these unwarranted restrictions. The combination of periodic change in audit firm and restrictions on non-audit services addresses both investor concerns about the development of 'cosy' relationships over time and the perception that audit decisions may be influenced by value or nature of non audit services.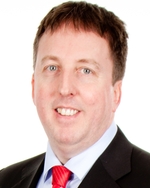 Taken together, therefore, these changes open doors that were previously closed. But Grant Thornton can only take advantage of these opportunities if we have the pre-existing relationships with these companies and we have the industry experience and scale to do the work. We will only seek appointment where this is the case. We know we will also have to be competitive on price. Falling prices are a problem in Ireland and at some point they will impair audit quality. We would expect the audit regulator to be keeping an eye on audit fees and recovery rates at change of appointment and in the following years.
Mark Kennedy, managing partner, Mazars
The audit market is changing and the implementation of the new European Audit Regulation and Directive in 2016 will give life to a balanced reform that promotes transparency and market efficiency. It will also contribute to reinforce investor confidence in financial statements published by European companies. Mazars welcomes the key provisions of this reform which will be beneficial to investors, companies and auditing firms in Europe. It will reinforce the trustworthiness of the accounting and financial information disseminated to investors, strengthen the role of audit committees and increase the independence of auditors through an enhanced definition of prohibited non-audit services as well as a cap on permitted non-audit services.
The suggestion of a derogation is a somewhat misleading concept. The directive provides for Member States to adopt the new Regulations/Directive by putting in place legislation which is consistent with the minimum requirements of the Regulations and Directive. Options exist within the framework which permit an individual member State to adopt an approach which requires rotation periods which are not less onerous than the EU minima.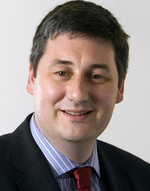 In Mazars' view, a positive variation would be to permit companies to extend beyond a 10 year mandatory auditor rotation cycle where joint audit is adopted – perhaps extending the cycle to 15 years.
Liam Rattigan, chief executive, Russell Brennan Keane
Generally, the proposed changes have been well received in the market and will strengthen the purpose, perception and value of the audit after a period of confusion and poor public standing.
Measures to enhance auditor independence and the audit process and to provide significantly more information in the financial statements and audit reports, as well as better oversight and sanctions, are all very welcome. It is not the 'be all' of change and the current position has been somewhat scaled back and compromised from the original radical draft proposals that emerged at the start of the process. Nevertheless, it is a significant and positive development as seen from inside the profession.
One of the main objectives is to contribute to a more dynamic audit market in the EU. This is a challenge for the Irish audit industry. The Irish audit market for PIE's in particular is characterised by the dominance of four globally branded firms and the absence of any full competitive market forces. It is not a healthy state for any profession to be so dominated by a small number of firms and it may require some different type of intervention if the rest of the industry is to make its contribution to a dynamic audit market and even survive.
The new regulations, inter alia, require rotation of firms every 10 years and partners every seven years. This is hardly of ground breaking significance when PIE's are being required, in any case, to embrace improved governance and focus on how to best deliver that within their organisations. The current regulations even have flexible provisions which allow, in some instances, auditors to continue for much longer periods, sometimes up to a 20 year maximum. So the industry lobby has been very effective in the consultation phase of the legislation.
While the cost of change is always an issue for the market, a good tendering process can in fact strike that balance between cost and quality of the audit. However, leaving the audit function
in situ
with the same firm
ad infinitum
will hardly be acclaimed as a decisive stance feeding into good governance or testing the market for a competitive service. So it will not be lost on those audit committees and others charged with good governance that auditor rotation might in fact help these goals. Specific provisions applicable later such as the prohibition of 'Big 4 only' clauses will strengthen the case for rotation.
Naoise Cosgrove, managing partner, Crowe Horwath
EU Audit reform was long overdue and necessary on a variety of fronts. Driven by improving economies and a Europe emerging from recession, improved and transparent accountability was a basic necessity. Audit regulators were faced with reforms in order to adapt to new economies and to enhance the confidence in auditors. The reform has been welcomed by regulators and auditors alike. We are supportive of the state supervision of all audits of PIE's. While not fundamentally changing the work processes carried out by auditors, who will still be accountable to their regulators, the added regulation and supervision carried out by the state (by the IAASA) will help to give more confidence in audit. We are supportive of all measures that will give further confidence in audit and believe that this will also bring greater understanding to the public about the roles and duties of auditors.
Regulation across Europe needs to be more consistent given that so many clients and accounting firms carry out work in multiple jurisdictions across Europe and consistent regulation facilitates this. Regulation is a necessity and transparent regulation will not only give assurance but will enhance the audit process. Regulation can sometimes be viewed as cumbersome, but Crowe Horwath has always welcomed it. We want to ensure that we are always at the fore of best practices and believe this gives the maximum benefit to clients, stakeholders and ourselves.
We believe that the 10 year rotation period is adequate for PIE's. When necessary, clients can change auditors at an earlier stage should they wish. Our regulators ensure that we follow strict rules to ensure our independence on assignments and internally we have systems in place to ensure that our independence is always assured. The EU recommendations are adequate in our opinion and we believe best placed to cater for clients who may have operations and entities in multiple jurisdictions across Europe. A consistent approach will avoid an overly complex compliance regime.
Michael Costello, managing partner, BDO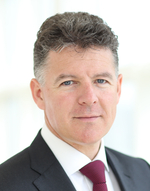 We are active supporters of the audit reform agenda. Our priority is for reform within the profession which benefits clients through more choice and improved standards. New requirements for tendering and rotation have a direct impact on auditor independence which, if managed well, can contribute to increased confidence and trust in audit.
John Glennon, managing partner, Baker Tilly Ryan Glennon
The auditing profession plays an important role in ensuring investors and other stakeholders in a business can be provided with independent, credible and dependable information. The profession, however, came under a great degree of scrutiny after the collapse of the banking sector, with many questioning why the auditors had not raised concerns within the sector prior to the collapse.
The EU commission has sought to address these concerns by bringing in statutory auditor rotation for public interest bodies. The resulting mandatory rotation, which can be up to 20 years if a tender has taken place during this time, is longer than that originally sought by the Commission, as well as being beyond the terms set in other jurisdictions that have implemented similar measures. Despite the rotation period already being extended as part of a 'workable compromise,' statutory rotation is becoming the norm in Europe and there is no reason why Ireland should fall outside of this. The implementation of such regulation will, without doubt, increase the appearance of independence within the profession. However, for the profession to be truly independent and to regain the public's trust, it is necessary for auditors to remain committed to the rigorous ethical and auditing standards of the profession.
Mark Butler, chairman, HLB Ireland
In our view, the new audit regulations are to be welcomed and are required in order to enhance the value and reputation in the audit process, aiding clarity and transparency. Maintaining and strengthening the independence and reputation of the audit profession is the benefit of firms and clients alike.
The legislation is limited to Public Interest Entities which, although they may be small in number, enhances the regulations as it is focused on those entities where it is considered there is significant risk.
With regard to the majority of companies we consider that the current regulations are sufficient in order to ensure that audit firms are independent and provided with the necessary tools to robustly carry out their responsibilities and provide clients with a value added audit service.