AerCap has added 100 jobs to its Irish operations in Dublin and Shannon across sales and marketing, aircraft technical, legal, contracts management, finance and treasury. The lessor has also flown its first A350 XWB to Dublin for an arrival ceremony at Dublin airport to celebrate the addition of the new 'strategically important' aircraft type to its portfolio. The ceremony includes a flight demonstration over the city in an event organised in cooperation with Airbus, Aer Lingus, Rolls-Royce, DAA and IDA.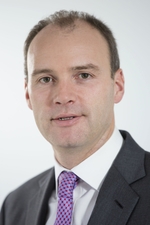 After the landmark acquisition of ILFC during 2014, AerCap has moved to centre a large part of its administration and ownership structure for its enlarged fleet to Ireland and, in so doing, has further enhanced the position of Ireland as a global leader in air finance.
Aengus Kelly, CEO at AerCap said: 'We are pleased with the investment we have made in Ireland which now includes our commercial centre in Dublin. Over the past year we have created over 100 new highly skilled jobs and intend to continue growing our operations in Dublin and Shannon. Through our people, suppliers and providers of technical support we contribute over $100 million to the Irish economy each year. The A350 XWB is one of the most technologically advanced commercial aircraft in the world today and strategically important to our long term success.'
AerCap has ordered 20 A350s, all of which are for the larger -900 variant, and has taken delivery of its first aircraft which is entering service with Vietnam Airlines.
Minister for Jobs, Enterprise and Innovation Richard Bruton TD said: "Aircraft leasing is a key sector which we have targeted as part of our Action Plan for Jobs, and in recent years we have seen a strong jobs performance in this area. We have put in place measures to support continued growth in this area, including the appointment of Simon Harris as a strong Minister of State with specific responsibility in this area, and through his strategy for financial services we are targeting further growth in this area."
Minister for Transport Paschal Donohoe TD said: "As Ireland's position as a base for aviation services continues to strengthen, we are seeing companies such as AerCap further develop and grow. This increasingly cements Ireland's position as a global leader in aviation, particularly where aircraft leasing is concerned. The delivery of such high end jobs is really good news for us. I am delighted that such a prestigious company as AerCap expresses such confidence in Ireland through the continued expansion of its operations here."
Martin Shanahan, CEO at IDA Ireland said: "Ireland has successfully developed itself as a hub for aviation finance worldwide with 50% of the world's fleet of leased aircraft now being managed by lessors based here. The aviation leasing industry continues to find the right combination of skills for their business in Ireland."
AerCap is a global leader in aircraft leasing with 1,300 owned and managed aircraft in its current fleet and a portfolio of 470 high-demand, fuel-efficient aircraft on order. Its aircraft are leased to 200 customers in 90 countries.