Big Data is one of those buzz terms that irritate lovers of the language until we consider alternative descriptions such as Advanced Data Analytics. Basically the term describes the challenges and opportunities posed by the huge explosion in data available and the capacity to analyse it.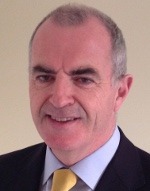 This phenomenon is summed up by the three vs: volume, velocity and variety. The insurance industry has a long and proud history of analysing data but the scale and variety of information now being collected and the speed of change is a big challenge to a traditionally conservative and slow moving industry. Many opportunities are clearly seen all along the value chain, from improved customer targeting to better pricing and reserving and even fraud detection. The challenges facing companies on the other hand include being outpaced by their competitors or possibly supplanted by new players more skilled in using data e.g. Google.
These issues are reflected in recent research published by BearingPoint Institute based on a survey covering 30 insurance companies in Europe and the US carried out early this year. The survey found that 'insurers are still at the starting blocks of exploiting the potential that big data can bring'.
Over two thirds of respondents confirmed big data's place as a value driver and having a highly important future role but less than a quarter felt that they were beyond the emerging stage of experimenting with the capabilities.
BearingPoint suggest that big data success for insurers will be based on five pillars:
1. Partnerships and alliances across the 'ecosystem
', not only with information companies such as Google but also telecom companies, retailers and other holders of data. The need to move early on this is stressed to avoid getting locked out if competitors gain exclusive access to valuable data.
2. Access to external data sources:
the key will be not just using your own data but combining it with those of partners and public data.
3. Speed of access and failing fast:
success will require moving quickly, being prepared to take risks, setting up lots of pilot projects and allowing failures.
4. Ethics and governance:
as awareness of the amount of data being held on individuals grows the rights of privacy will be asserted and insurers need to have good governance in place to protect this and avoid reputational damage.
5. Skills and capabilities:
to successfully exploit data companies will need to have the right blend of technical, business and people skills. Data scientists will have to understand what business problems they are solving and the work needs to be overseen by senior strategists that fully appreciate the vital role of data. The survey shows that hiring and training skilled personnel is seen as the biggest barrier to executing a big data strategy.
Despite the BearingPoint findings there is clearly a lot of big data type activity already going on.
One example is the emergence of much more sophisticated catastrophe modelling, especially in the US, where leading modellers now employ seismologists, hydrologists, meteorologists, geographers and engineers as well as mathematicians, risk management and insurance professionals.
Another example is the growing use of telematics in motor insurance. By placing a device in your car insurers can learn about your driving and risk profile and offer you a more appropriate premium. In the US the focus is on how much your car is on the road and which roads you use. In Europe the emphasis is on quality of driving: things like hard braking and cornering can be analysed and reflected in your premium. Another variation is based on a smart phone app. Telematics for insurance is gaining traction especially in the UK and Italy and at least one company in Ireland has dipped its toe in the water for young drivers.
Apart from concerns about privacy and the misuse of data that are concerning policymakers, other potential barriers to big data exploitation may arise from public policy and the law. For example the community rating system in health insurance In Ireland deliberately eschews age related data.
In the Test-Achats case in 2011, the European Court of Justice overruled an EU directive provision allowing discrimination based on data and outlawed gender specific premium rates. Interestingly telematic products are now being seen as a way for women to regain favourable motor premiums, assuming they can demonstrate their careful driving.
Despite the concerns about its use, big data will gain more attention from insurance companies over the coming years. Rather than replicate the work around the world the leading companies are creating centralised labs or innovation centres to help initiate and carry out pilots.
BearingPoint report that AXA has set up an innovation lab in Silicon Valley and that other companies with centralised innovation labs include Aetna and MetLife.
Aon, the world's largest insurance broker, set up the Aon Centre for Innovation and Analytics in Dublin in 2009 and it already employs more than 90 people charged with gathering and collecting data from sources around the world and turning it into insights and analytics for use by the myriad Aon entities.
With its advantages in information technology and its strong actuarial base Ireland would seem to be a good location for other companies considering such a development.