TheCityUK, the UK's new country-wide private sector promotional body set up following the recommendation of major UK Government high level reports, held its first event in Northern Ireland earlier this month, at which the strategy for the development of Northern Ireland's financial services sector was outlined. Presentations came from NI Minister for Enterprise Trade and Investment, Arlene Foster, the Secretary of State, Owen Paterson MP, and speakers from leading financial services employers in Citi, and Santander, along with Invest Northern Ireland, who have a brief to develop the sector.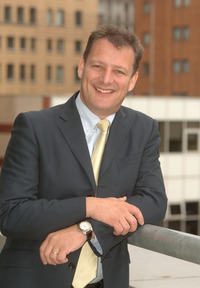 Arlene Foster MLA said that she was happy to recognise the growth of the financial services sector in Northern Ireland, and this followed a good week, in which 359 new jobs were announced for Newry in the First Derivatives project.
As a former lawyer, she was acutely aware that financial services is one of the key sectors that can deliver employment in the ultimate task of rebalancing the Northern Ireland economy.
She cited recent successes such as Heritage in funds, Allen and Overy and Herbert Smith in legal process outsourcing. She said 'because we are a small centre we can be flexible. We will be flexible; we will rebuild, it will take time, but with the right leadership we will continue to support the sector'.
Stuart Popham, chairman of CityUK, and managing partner of Clifford Chance said that the UK was a marketplace for serving world markets, and Northern Ireland as a 'near shore' centre could have a key role in promoting the competitiveness of the UK industry.
Said Chris Cummings, CEO of TheCityUK " Northern Ireland is home to one of the UK's most significant regional financial services centres, employing 30,000 people - with 10,000 jobs in Belfast alone. The city is rebuilding its fortunes from its successful decision to target financial services skills and has seen companies such as Prudential and Citi locate there. In doing so, Belfast is attracting a cluster of firms that support financial services including Allen & Overy and Herbert Smith. Each year 600 law graduates come out of the two Universities and now these highly skilled graduates have an opportunity to find work locally rather than moving away. In the shipyard that once built the Titanic new, high value, jobs are being created. Northern Ireland is working hard to encourage international businesses to maintain and grow their UK presence, safeguarding jobs from Belfast to Birmingham to Bournemouth."
Jeremy Fitch, Managing Director of Business International and Clients group, Invest Northern Ireland provided a strategic overview of INI's strategy for the international financial services industry. Going back to the 1990s and 1980s, he identified the emergence of the sector in Northern Ireland noting the key roles of iconic projects such as Prudential, Liberty Mutual, and Allstate.
Building on these foundations, Northern Ireland today is one of the world's top 10 centres in financial services technology, he said.
"Our strategy is based on our people", he said, and this has also led to the emergence of Northern Ireland's first mover advantage in legal process outsourcing (LPO) (see separate article in this issue on Page 12). This took advantage of time zone overlaps, and the existence of similar legal systems in many international centres.
Looking to the future, it was the intention to 'move up the value chain', with abundant Northern Ireland skills such as quant modelling and actuarial expertise being employed.
His emphasis on the role of Northern Ireland's graduate output, and its concentration of skills in certain sectors was echoed by the Vice Chancellor of the University of Ulster Richard Barnett, who also spoke, and who also echoed the comments of other speakers, notably the Secretary of State of the strong advisability of Northern Ireland following the Republic's lead in ushering in a 12.5p.c. corporation tax rate.
Alan Houmann, Managing Director, European Government Relations, Citi, emphasised the importance of a stable tax regime, 'with no surprises', and the importance of politicians taking a lead in establishing a proportionate response to the critical questions of global financial services regulation.
This was essential for London to flourish as a world leading financial centre. He reiterated Citi's commitment to its extensive operations now established in Belfast. 'Belfast flourishes when London flourishes' he said.