SPECIALIST FINANCIAL SERVICES GUIDE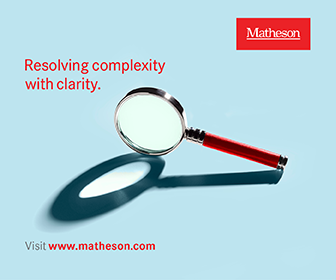 Post the Great Financial Crisis, financial services globally has entered a dramatic period of change and innovation, possibly unmatched in breadth and scope of model challenge ever. This arises due to the interaction of regulatory change involving a reorientation of banking and credit, fintech developments, and regulatory and jurisdictional developments. Ireland as a financial centre has been involved at the centre of this change, and the Yearbook, and monthly issues of the publication focus on seminal developments.
Recent innovative developments have been recognised in Finance Dublin's 2021 Deals of the Year Awards, which shows the pace of innovation quickening, and being increasingly recognised, e.g. through acquisition activity in the financial services sector. The innovative product and service developments at the forefront of many organisations are also to the fore, and are profiled in the Guides on this page, and in the publication's own columns.
In asset management an example of such key innovation was the development of Ireland's capacity as a host jurisdiction for private equity funds and investment vehicles with the enanctement in early 2021 of the Investment Limited Partnerships Act. The first launch and authorisation of a new partnership under the 2021 Act happened at the end of the first quarter, as reported in Finance Dublin's May 2021 issue: Bain Capital's Bain Capital Special Situations Europe IILP. Bain's David Cullen , Managing Director and Head of Bain Capital Credit's Irish office, told Finance Dublin 'We have invested significantly in the Irish market over recent years, including the establishment of a large range of corporate ICAV funds. However, the ILP is better suited to our clients' needs as they are more familiar and comfortable with investing through partnership structures. The ILP is a welcome addition to the Irish funds industry, which should attract new business and generate additional jobs to support the indigenous economy as a consequence.'
PRODUCT AND SERVICES TAG CLOUD
IFS companies' listings of over 300 product offerings to global markets. Click here to view.
The Covid pandemic in 2020 brought challenges for the producers of many services, which came into their own in unanticipated areas, as seen in these articles by Yearbook 2020 sponsoring firms.