Meliosa O'Caoimh, Country Head - Ireland, Northern Trust
: The ILP has been the culmination of significant cooperation between the Irish industry and the authorities and we were delighted to see the legislative developments concluded in late 2020.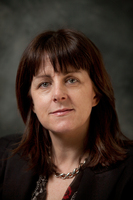 The Irish industry has thrived over many years and is competitively positioned alongside other jurisdictions to support quality fund mandates. We had identified an opportunity to enhance the vehicles available for certain alternative fund types and, following an engagement with the regulator and Government agencies, we now have a vehicle that we believe can compete for the highest-quality alternative vehicles and strategies.
We are seeing significant interest from our clients and contacts in ILP's potential to be a vehicle of choice for helping efficiently structure infrastructure, real estate and private capital strategies.
Claire O'Brien, Director, Global Client Coverage at RBC Investor & Treasury Services
: The commencement order of the Investment Limited Partnership (ILP) was a very welcome development in Ireland in February 2021, firmly putting Ireland on the map as a location of choice for the ILP. The Investment Limited Partnership (Amendment) Act 2020 amended the Investment Limited Partnership Act of 1994 which regulates investment limited partnerships in Ireland.
The ILP is a common law partnership and its structure is well recognised by Irish and international asset owners and buyers, General Partners (GP) and Limited Partners (LP). The predicted success of this product has been widely discussed, the main talking points focusing on structure and flexibility for private capital asset classes.
The ILP is regulated by the Central Bank's AIF rulebook and can be established as a Retail Investor Alternative Investment Fund (RIAIF) or Qualifying Investor Alternative Investor Funds (QIAIF). The flexibility of the ILP QIAIF is likely to attract significant investment.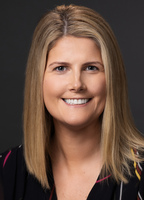 The ILP is formed by a GP and one or more LPs pursuant to a Limited Partnership Agreement (LPA), and amendments to the LPA can be made by the GP negating the need for an LP vote. The LP has limited liability status. The 2020 Act provides for a 'white list' of activities which does not compromise the liability status of the LP; there is no limit to the numbers of LPs.
The ILP can be formed as an umbrella structure with segregated liability between sub-funds allowing different strategies and investors to be serviced from one legal structure. The ILP QIAIF has no material investment restrictions or leverage limitations. As a regulated AIF, the ILP can avail of the AIFMD marketing passport and its associated investor protections. It is a tax transparent vehicle. The establishment of the ILP QIAIF can benefit from the fast track CBI approval process ensuring speed to market.
Ireland as a jurisdiction has a depth of experience in servicing Limited Partnerships for many years. The regulated parties required for the ILP are Depositary, Administrator, AIFM and Auditor. Ireland's established funds ecosystem with a pragmatic regulator and dynamic funds industry makes for a compelling story for new and established managers to consider the ILP product. It is predicted that managers with product in other jurisdictions will avail of the new regime in Ireland.
Ireland is now one the fastest growing European funds domiciles and we look forward to contributing to its continued success.
Joanne McEnteggart, Managing Director of IQ-EQ Ireland
: The amended Investment Limited Partnership (ILP) structure gives promoters the benefit of more domiciliary choice in the private equity and real assets space. Ireland is a world leader in fund services with particular expertise in alternative assets and as a result of the changes is expected to attract more such fund promoters, particularly from the US and the UK.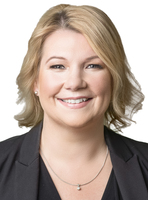 In addition to the legislative changes, which permit (among others) the establishment of umbrella partnerships, streamline the ease of amending LPAs and expand the list of safe harbours setting out what activities the LPs can participate in without the loss of limited liability, the Central Bank of Ireland has also updated its AIF Rule Book providing further clarity around the key features of closed-ended funds.
The ILP compares well to similar partnership structures in the UK and Luxembourg following the recent legislative amendments. Designed in consultation with the industry, the changes were designed to ensure that Ireland has a suitable limited partnership vehicle to allow it to compete on a level playing field with the Luxembourg SCSp and the English and Scottish LP structure, given their popularity for private equity and real estate funds. The ILP is also a regulated vehicle, in contrast to those offered by the UK and Luxembourg, giving comfort to investors who are looking for regulatory clarity and oversight of the structure. In addition, Ireland's continued EU membership allows passporting (through the AIFM marketing passport) to the EU.
Hazel Doyle, Managing Associate, Simmons & Simmons, Ireland
: The enhanced Irish ILP regime creates a more comprehensive fund offering in Ireland and for many promoters who have chosen Ireland as a home for their EU hub it creates more viable options to facilitate the consolidation of their structures in a single location. This is particularly relevant for US-based promoters who have a preference for a regulated ILP vehicle and wish to establish parallel European structures to their pre-existing offshore funds for distribution to European investors via the AIFMD marketing passport.
The speed at which An ILP authorised as a QIAIF can be brought to the market, availing of the Central Bank's enhanced 24 hour authorisation process (subject to certain exceptions), is particularly beneficial. As a regulated vehicle established in an OECD onshore jurisdiction, the ILP is attractive for raising capital from institutional investors who are often restricted on the extent to which they can invest in unregulated vehicles or offshore vehicles.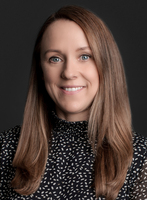 Given the EUs ESG initiative, the enhancements to the ILP have been well timed. Investors are increasingly looking at ways to invest in sustainable products and as a result sustainable asset classes are one of the fastest growing assets class in Europe. Flexibilities in borrowing, speed-to-market, and lack of material investment restrictions make ILPs an attractive option for alternative ESG focused funds. The type of assets an ILP may hold is not restricted and it can invest in long-term investments such as renewable energy, energy efficiency, carbon capture and climate transition finance projects making the ILP a popular regulatory category in the sustainable finance space. With the European Commission's Green Deal to make Europe the first climate-neutral continent by 2050, ILP funds are expected to be at the forefront of alternative sustainable investment funds in the near future.
Brian Higgins, Partner, Asset Management and Investment Funds, Dillon Eustace, & Karen Jennings, Senior Associate, Financial Regulation, Dillon Eustace:
The limited partnership is the preferred structure of choice for many promoters and investors in certain alternative asset classes such as private equity, real estate and infrastructure. The Irish investment limited partnership (ILP) structure offers not just tax transparency from an Irish tax perspective and all the usual features (such as closed-ended periods; capital accounting; excuse and exclude provisions; advisory committees; and distribution waterfalls) but in addition it can be established as an umbrella structure with segregated liability between sub-funds. The umbrella structure is a feature that distinguishes the Irish ILP from limited partnerships established in many other jurisdictions. It means that there is no need to establish and run a separate general partner for each new fund (which provides economies of scale and greater speed to market when compared against establishing a new structure for each fund). In addition, where the general partner is an EU authorised alternative investment fund manager, the relevant ILP can avail of the passport to be marketed throughout the EU. The long awaited introduction of this structure is timely as with factors such as low/negative interest rates and the new ESG legislative framework (which will promote investment in infrastructure within Europe) it is helpful to have this additional structure available to fund promoters.
Ross McCann, Head of Fund Services in Alter Domus, Ireland
: The enhanced ILP has greatly added to Ireland's QIAIF product offering as the country seeks to promote itself as a gateway to fundraising in Europe, aimed at non-EU managers, particularly those based in the US, UK and Asia. These managers can benefit from Ireland's AIFMD passporting ability when promoting throughout the EU.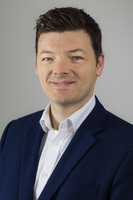 The ILP is regarded as closing a gap in Ireland's offering when it comes to real assets and private equity, focussing on closed-ended QIAIFs. For Anglo-American managers, the limited partnership structure is their 'go-to' model. It is what they are most familiar and comfortable with and it is therefore important that Ireland updated its ILP legislation to incorporate all the features and flexibility managers and investors want within a regulated product.
The ability to use ILP as an umbrella structure is a compelling and differentiating feature that should prove highly attractive to promoters planning to launch multiple funds with different investor groups or strategies in a cost-efficient way. The legislative updates are complemented by regulatory guidance on share classes specific to closed-ended QIAIFs, issued by the Central Bank of Ireland in February 2021. These developments have been long anticipated, and we look forward to seeing the first launches in the coming weeks. Indeed, there is also strong scope for the migration of existing funds to the ILP with more managers considering onshoring for a variety of reasons.
Tadhg Young, Executive Vice President, County Head – Ireland, State Street*
: The new ILP has been designed with a market-leading structure, providing the flexibility and benefits seen in partnerships in more traditional private equity fund domiciles (such as variable fee arrangements, distribution waterfalls, facility for flexible allocations of ownership and excused participations) but within a regulated on-shore vehicle in a common law jurisdiction that may avail of the European Union's Alternative Investment Fund Managers Directive (AIFMD) marketing passport.
The ILP legislation has also incorporated some important elements that support greater efficiency of structure, such as the facility to establish umbrella partnerships and the absence of a requirement for each ILP's general partner to be a regulated Alternative Investment Fund Manager (AIFM), although the fund still requires an appointed AIFM.
The ILP is a tax transparent vehicle that is not subject to Irish withholding taxes on distribution and retains the value added tax (VAT) exemptions enjoyed by other regulated Irish funds. In addition, similar to the Irish Collective Asset Management Vehicle (ICAV), which has proven to be very popular with investors in the United States, the ILP has "check the box" capability in relation to US tax reporting.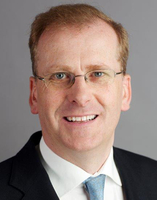 With the benefits of the structure, and the projected continued growth of the private markets sector globally (including the more traditional private equity, real estate and especially the higher growth infrastructure and private credit asset classes), we would expect the new ILP to be very attractive to managers, particularly from North America and the United Kingdom who are looking to access the European market.
Despite the fact that the ILP has only very recently been approved, State Street has already seen interest from several existing clients as well as prospects exploring the use of the ILP structure for their products.
How would you evaluate the ILP in comparison with legal frameworks/platforms available in the other principal jurisdictions offering investment funds platforms?
Ross McCann, Alter Domus
: We believe the ILP compares very favourably when making international assessments. The Irish funds industry, working closely with all stakeholders, undertook an extensive process to review comparable structures and associated features in order to identify the updates needed in the existing legislation. This was done to ensure the ILP was not just brought into line with current international practice but offered a product aimed at being best in class for the industry into the future.
The ability to use an umbrella structure is one such feature which will have universal appeal. The fact that it is a common law partnership structure is also a differentiator which aligns favourably to US and UK managers and investors. The ability to register an alternative foreign name for an ILP is a new feature designed principally for Asian managers. Above all though, the ILP is compelling as it is a regulated product in a reputationally strong and highly regarded domicile. Managers are increasingly driven by the increasing influence of their keystone investors – often highly regulated institutions in their own right – who need their investments to be domiciled in a reputable and regulated location.
* Please see
disclaimers
.