2012 a landmark year for Northern Ireland's financial services industry
Northern Ireland is poised to grow as a centre for fund administration and legal services in support of established hubs in Ireland and the UK, writes Alastair Hamilton.
In 2012
Finance Dublin
reported that employment in the IFSC had reached a record high of over 25,000, with more than 10,900 in the funds industry alone. As the sector grows in Ireland, continued access to the right talent is critical.
Northern Ireland offers the IFSC a high quality and largely untapped talent pool for fund administration and accounting; a stable competitive cost base, low wage inflation and low staff turnover in a separate but culturally and physically adjacent workforce.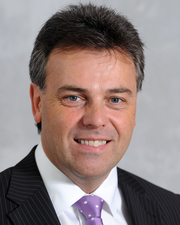 Alastair Hamilton
Belfast and Londonderry are respectively the second and fourth most populous cities on the island and home to campuses of the region's world class universities - Queen's University and the University of Ulster. Collectively these universities account for almost 15,000 graduates per year - over a quarter of which come from disciplines of direct relevance to the industry.
In 2012 Augentius Fund Administration opened its Belfast office which will have over 160 staff by the end of 2014. Augentius has followed Heritage Administration Services which in 2011 established a fund accounting centre of excellence in Northern Ireland to support its Guernsey based parent. Until recently Northern Ireland was a support location for funds administration in Ireland through a satellite office of Bank of Ireland Securities Services established in 2008.
Currently internationally renowned firms such as Citi, NYSE Euronext, First Derivatives, the Allstate Corporation, Liberty Mutual, Mercer, and Lloyds Banking Group have significant centres here, with other recent arrivals to the sector including Cowen International and Chicago Mercantile Exchange. These centres are delivering specialist software development, operations, legal services, actuarial and risk analytics services to clients internationally.
The emergence of legal services support in Northern Ireland is another significant area gaining momentum with recent investments by Axiom Law and Allen & Overy joining those of Herbert Smith Freehills and Citigroup. This growing cluster of legal and compliance expertise includes teams that are engaged in document negotiation, discovery, dispute resolution, legal control, disclosure and reporting, and it is servicing clients and markets internationally.
Law attracts the highest academic achievers in Northern Ireland, producing around 750 graduates each year. However, fewer than 150 professional places are available for these graduates resulting in a very high level of under-employment (almost 80 per cent of paralegals have graduated with a law degree at a high grade).
Northern Ireland is home to a number of world class financial technology centres, and it has become a top global location for software development and technical support services to the sector. In 2012 Belfast was ranked by the Financial Times as the top global location for financial services software R&D investment. The region has an important capital markets cluster and firms in this area have joined together with key university research centres to promote research collaboration, skills development and entrepreneurship and to develop Northern Ireland as a global centre of excellence for capital markets engineering. The collaboration also includes joint sponsorship of a number of PhD projects which cover specific aspects of high performance and distributed computing and embedded systems to research how ever increasing volumes of complex data can be handled and processed in real time.
Continued growth of international financial and professional services here is a key aim of Invest Northern Ireland. We continue to work closely with universities, industry and other government departments to support companies in the sector and ensure that there is a consistent and scalable pipeline of skills.
A range of tailored and flexible government-funded support measures are in place to ensure that financial and technology companies can access the skills they need in the region, both at set up and for future expansion.
These measures, collectively known as 'Assured Skills', include the design, development, delivery and financial support for bespoke training, management and leadership development and graduate conversion programmes.
Universities in Northern Ireland have a tradition of working proactively with industry to ensure graduates are more industry ready and immediately productive by tailoring courses, maximising professional accreditation, and incorporating industry placements where possible.
In 2012 Queen's University launched the First Derivatives Trading Room supported by Invest NI. It features Bloomberg terminals, financial information feeds and software, giving students the experience of trading in a busy stock exchange, with the capacity to deal in real-time equities, bonds, foreign exchange and derivative instruments. The facility will also service bespoke modules on financial trading that are being integrated into existing degree provision at Queen's, including the launch of a new MSc in Computational Finance in 2013.
Against the background of all these milestones, it is very gratifying to have Finance Dublin recognise the significance of Northern Ireland's growing financial and professional sector by publishing this first directory of top Northern Ireland firms in the Finance Dublin Yearbook. It is, I believe, an excellent indication how the sector here enhances the value of the island's offering to the industry as a whole and it will reflect something of the capability which exists in Northern Ireland to service the industry globally.
Alastair Hamilton is chief executive of Invest Northern Ireland.