In this month's Irish Tax Monitor Roundtable the panel examines Ireland's Tax Treaty Policy, which is welcomed as a positive step that can help remove barriers and facilitating trade and investment. The EU's DEBRA directive, and the relative tax advantages of debt vs equity financing, feature also, as does the impact of BEPS on international banking. Tax technology as well as the latest developments in the implementation of BEPS are outlined, as are two key determinations by the Tax Appeals Commission - on the treatment of loan waivers and on section 811 TCA.
BEPS & International Banking
BEPS: Could International Banking be impacted by the proposed Pillar One rules which may be introduced as part of the OECD's BEPS project?
Cian McKenna, Assistant Manager, Corporate Tax, Deloitte:
A key area for international banks to consider is the proposed 'Regulated Financial Services Exclusion' as part of OECD's Pillar One of BEPS 2.0.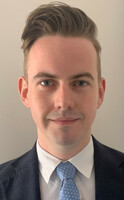 To provide some background, Pillar One proposes to reallocate certain taxing rights in respect of relevant income for in-scope MNEs to other countries where they have a nexus. These rules will apply to MNEs with a global turnover above €20 billion and a profitability exceeding 10% (with the thresholds to be reviewed in 2030). The relevant in scope income (referred to as 'Amount A') includes 25% of an entity's residual profit where it exceeds a 10% profit level using a revenue based allocation key. This 10% profit level will be calculated as the ratio of profit before tax to revenue.
The 'Regulated Financial Services Exclusion' will exclude from the scope of 'Amount A' the profits from certain regulated financial institutions. This is on the basis that they are already subject to capital adequacy requirements that reflect a company's risks.
The consultation document defines the seven kinds of regulated financial institutions whose revenues and profits would be excluded from 'Amount A' rules: depositary institutions, mortgage institutions, investment institutions, insurance institutions, mixed financial institutions, asset managers and regulated financial institution services entities.
Each of the above entities contains three common elements which must be satisfied: a licensing requirement; a regulatory capital requirement; and an activities requirement. These conditions recognise the uniquely regulated nature of financial services and in particular those in the Banking Sector. Where the conditions are met, the revenues and profits of the Entity are wholly excluded from 'Amount A'.
To determine such exclusion, the guidance provides details of seven steps which should be considered by banks to assess if they fall within the scope of the general Pillar One rules. For example:
• Step 2 would require international banks to determine whether the €20 billion revenue threshold is met, by testing only the in scope (i.e. non-regulated financial services) revenue. This means excluding the revenue from regulated financial services. If the remaining in-scope revenues are not above €20 billion, the Group is not in scope. If it is above €20 billion, continue to step 3.
• Step 3 requires non-regulated financial services profits to be isolated and applied to the profitability threshold test to see if it falls within scope of 'Amount A' rules. If the profitability threshold is met on non-regulated financial services profits, then the group may fall within the scope of the Pillar One rules on that segment of profits.
On 25 May 2022, the OECD announced the publication of responses to its 'invitation for public comments' dated 6 May 2022 on a consultation document on this 'Regulated Financial Services Exclusion'. International banks who are within the remit of Pillar One should ensure they understand the limits and conditions to these exclusions / exemptions and whether they could possibly rely on same going forward once the Pillar One rules are introduced.
The revised date to finalise the rules is now mid-2023, for entry into force in 2024.
Debt vs Equity Finance
Can you please outline the tax advantage of using debt finance over equity finance? How is the EU's DEBRA directive attempting to level the playing field in this regard?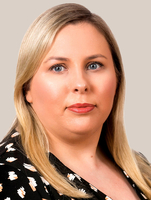 Yvonne Diamond, Senior Manager, Financial Services Tax, BDO:
The main advantage of debt financing over equity financing, is the availability of a tax deduction for interest arising on the debt (subject to meeting the various requirements, and avoiding the many anti-avoidance provisions, in Irish tax law). The return on equity meanwhile, that is, profit distributions by way of dividends, are not tax deductible.
Of course, it is not always the case that debt financing provides a tax advantage. This is particularly the case for inter-company, cross-border debt, as the interest deduction in Ireland (at 12.5% if against trading profits) will in many cases provide a lower tax benefit than the tax cost of the interest receipt (i.e. when received in a foreign jurisdiction with a higher tax rate).
The DEBRA Directive aims to reduce the bias in the tax system in favour of debt financing over equity, by introducing an equity allowance, as well as an (additional) limitation on the deductibility of debt financing costs. The equity allowance provides a deduction based on new equity, multiplied by a notional interest rate, capped at 30% of EBITDA, and available for 10 years, while interest deductions are limited to 85% of the net interest expense.
Emma Arlow, Director, Tax Technical and Policy, Deloitte:
Under current tax rules, businesses in EU member states may deduct certain interest attached to debt financing, but not the costs related to equity financing such as dividends. Many consider that this asymmetry in tax treatment of debt and equity financing across the EU induces a bias towards debt in investment decisions.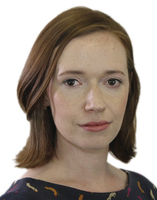 The EU DEBRA (Debt equity bias reduction) allowance provides for a form of notional interest deduction on equity, combined with a new interest limitation rule. The allowance on equity would be granted for 10 years, limited to a maximum of 30% of the taxpayer's earnings before interest, taxes, depreciation and amortisation (EBITDA). The allowance on equity is coupled with an additional limitation on interest deductibility to 85% of the taxpayer's net borrowing costs. Taxpayers would first calculate the deductibility of exceeding borrowing costs under the proposed new rule and then under that outlined in the EU Anti-Tax Avoidance Directive (ATAD) (which was introduced in Finance Act 2021, with the lower of the two amounts being deductible.
If adopted, EU Member States would be required to transpose the new rules into their domestic legislation. Currently, the targeted implementation deadline is set at 31 December 2023, with rules to take effect from 1 January 2024. While the DEBRA proposals would enable companies to avail of a notional deduction in respect of equity, a measure which has already been adopted in other EU Member States, it would remain to be seen whether the proposals will be effective in achieving their aims in the medium to long term. In particular, while a notional deduction for equity may be beneficial in reducing current tax expenses for a taxpayer such benefits need to be weighed up in light of the potential move to a 15% effective tax rate for large MNEs. In addition, Ireland has recently introduced complex Interest Limitation rules into law, resulting in a question as to whether the additional limitation on interest relief imposed by DEBRA would be appropriate.
Ireland's Tax Treaty Policy
The Department of Finance recently outlined its Tax Treaty priorities and plans in a policy published on 27th June. Ireland's longstanding tax treaty policy has been to expand, maintain and enhance its tax treaty network, in order to remove barriers and facilitate trade and investment opportunities between Ireland and partner countries. Can you please explain how Double Taxation Treaties can encourage trade and activity between countries and comment on Ireland's Tax Treaty Policy Statement?
Angela Fleming, Partner & Head of Financial Services Tax, BDO:
The Tax Treaty Policy Statement published on 27th June was developed following a public consultation held in 2021.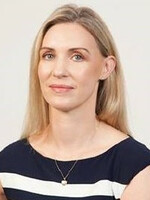 As a small open economy, access to a comprehensive tax treaty network is pivotal to ensuring that Ireland can continue to maximise the benefits from the globalised economy. Double tax treaties can encourage trade and activity between countries by minimising withholding taxes, and supporting specific sectors of the economy and industry.
The policy statement acknowledges both the need to continue to enhance Ireland's tax treaty network, as well as focussing resources in order to maximise the potential benefit of prospective tax agreements. As a result, the following priorities were identified:
• Priority A – Have double tax agreements with all G20 members (currently Ireland has treaties with 16 G20 member counties). This would involve the expansion of Ireland's tax treaty network to include Argentina, Brazil and Indonesia.
• Priority B – Development of tax treaties with all current and accession OECD countries, and EU accession countries, including Argentina, Brazil, Colombia, Costa Rica and Peru.
• Priority C – Renegotiation and modernisation of some of Ireland's oldest tax treaties.
The policy statement also sets out the core principles to be applied to Ireland's tax treaty policy with developing countries. Core to this policy is an undertaking not to approach any Least Developed Country (LDC). However, where Ireland it approached by an LDC, consideration will be given to negotiating a treaty with such country, following an analysis of the potential impacts and spillovers, and fully considering the preferences of the partner country regarding source taxation.
Karen Clarke, Manager, Corporate Tax and International, Deloitte:
Double tax treaties encourage trade and activity by reducing the instances of the same income being taxed in two jurisdictions. Double tax treaties provide certainty with respect to treatment for cross border activities. In more recent years double tax treaties have evolved to tackle tax avoidance and evasion by incorporating clauses relating to non-discrimination, exchange of information, mutual agreement procedures and, most recently, the anti-abuse provisions introduced by the OECD BEPS project.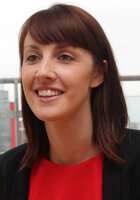 Ireland's Tax Treaty Policy Statement was published in June 2022 in response to the commitment to provide such a statement in the Update to Ireland's Corporation Tax Roadmap 2021. The Statement follows a public consultation process undertaken in 2021.
Ireland has had a longstanding policy to expand, maintain and enhance its tax treaty network. With this in mind the following key priorities were set for the future:
• Priority A - Enter into double tax agreements with all 20 countries of G20 group (Currently Ireland has double tax agreements with 16 of these countries)
• Priority B - Develop tax treaties with all current and accession OECD countries and all EU accession countries.
• Priority C - Modernise and renegotiate existing treaties to meet the current global standard.
Other items included in the Policy Statement is the confirmation that responsibility for overall treaty negotiation remains with the Minister for Finance but they should provide periodic updates to the Government to ensure a unified approach. Ongoing consultation with key stakeholders will also be a feature of treaty policy in the future.
These are all positive steps that are being taken to further enhance Ireland's tax treaty network to assist in removing barriers and facilitating trade and investment opportunities between Ireland and partner countries.
Tax Appeals Commission
Tax Appeals Commission: Can you please comment on the most noteworthy determinations made by the Tax Appeals Commission during the second quarter of 2022?
Feargal Kenzie, Director, Tax controversy, Deloitte:
The appeal (ref: 52TACD2022) before the Tax Appeals Commission (TAC) was whether a loan waiver became a taxable receipt for corporation tax purposes. Revenue was of the view that the sum representing the loan waiver constituted profits of the trade and was therefore a taxable receipt for corporation tax purposes. The Appellant contended that the loan was capital and that the subsequent waiver of the debt was a capital transaction and did not give rise to corporation tax.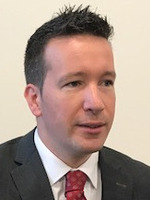 The key legislation was s76A, TCA 1997 which sets out that company profits be computed 'in accordance with generally accepted accounting practice' however, that principle is qualified by being 'subject to any adjustments required or authorised by law in computing such profits or gains for those purposes.' The Commissioner pointed out that if the correct accounting treatment for an item is to credit it to the P&L account, that does not necessarily make it taxable if on tax principles the expenditure is not of a revenue nature.
The issue of whether a receipt is capital or revenue must be established regardless of where it appears in a company's accounts as only a revenue receipt forms part of the computation of income for corporation tax purposes. The fundamental point is that the accounting treatment must be in conformity with tax law if the treatment is to be followed for tax purposes. If it is not, then it must be adjusted in the tax computation.
The Commissioner was satisfied that the permanent removal of the debt by means of the loan waiver gave rise to an enduring capital benefit in the Appellant's treasury trade. The removal of the indebtedness by means of the loan waiver did not convert the loan liability to trading income of the business nor to a sum in substitution of interest. Once the loan was waived, the net assets increased, and that was capital in nature.
In conclusion, TAC determined that the Appellant had successfully established a basis for treating the loan waiver as an exception to s76A, TCA 1997 as it was capital in nature and therefore not a taxable receipt.
William Fogarty, Partner, Maples Group:
On 16th May 2022, a notable determination was published on the Tax Appeals Commission website. It reflects the important developments in the application of section 811 TCA following the Hanrahan decision in January 2022 (Hanrahan v The Revenue Commissioners [2022] IEHC 43).
Like Hanrahan, Case 54 TACD 2022 concerns the application of section 811 TCA 1997. It involved a transaction which generated capital losses with a tax value of over EUR7m in 2007 and 2008. Revenue had formed the opinion that the transaction was a "tax avoidance" transaction within the meaning of section 811 and sought to disallow the losses.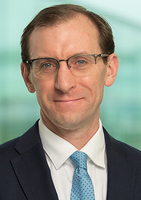 The precise mechanics of the transaction are best read with a cold towel applied to the forehead. It involved the key elements of many complex tax cases, namely, put and call options, preference shares and disposals between connected persons. As a result of the disposals between connected persons, a capital loss arose under the provisions of section 547 and 549 TCA. As the Commissioner noted "it was not disputed that the assortment of elaborate arrangements structured by the tax advisors and pursued by the Appellant gave rise to a 'tax advantage'." The Commissioner was satisfied "there was no commercial motive for this investment apart from the 'tax advantage'."
The essence of the taxpayer's argument is that, as artificial as it was, the calculation of the loss was prescriptively imposed upon him by section 549(7) TCA. Section 549 is itself an anti-avoidance provision governing the calculation of capital gains tax. The taxpayer had no discretion as to how to calculate the loss. The Commissioner focused upon Hanrahan and reiterated the conclusion from that judgement. As the relevant provisions of the CGT code had their own anti-avoidance provision, section 811 has no application. The Appellant had avoided the anti-avoidance provisions and in fact taken advantage of them for his own purposes.
Tax advisors have long debated whether, if a provision has an anti-avoidance provision, it is subject to section 811 TCA. This decision, in tandem with the decision in Hanrahan suggest that the answer is that section 811 TCA is not applicable.
Both this decision and Hanrahan are understood to be under appeal so the position will not be certain for a period of time. However, there is a lot of merit in the position adopted by the Commissioner. If the legislature has inserted tax avoidance tests into a piece of legislation, these are the provisions directly relevant to the taxpayer. The Revenue Commissioners do not appear to have a "second bite" of the anti-avoidance cherry through relying upon the broad scope of section 811 TCA to neutralise a transaction.
BEPS: Mid-Year Review
What have been the principal 'Pillar 1 & Pillar 2' developments in the first half of 2022 and do you envisage the timeline for the rules to come into force changing?
Laura Armstrong, Director, Corporate & International Tax, Deloitte:
The timeframe for implementation of Pillar 1 was set at "in 2023". Over the last six months the work around Pillar 1 has been progressing with the release of several consultations, which the OECD are describing as Pillar 1 "Building Blocks". Despite same, many important technical issues do remain to be resolved and this together with the US stagnation on Pillar 1, may present a challenge to the achievement of the 2023 goal.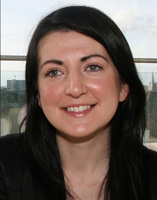 As regards Pillar 2, from an OECD perspective: March saw the OECD release guidance on the Model Rules including certain worked examples, and in April a public consultation on the Implementation Framework was held, which saw detailed technical questions being submitted by interested parties.
At an EU level, there has been much consternation amongst EU Member States, as EU Member States have struggled to reach agreement to approve the draft EU Directive to implement Pillar 2. Member States have cited various difficulties, key amongst them being the frustration with moving forward and approving the draft Directive and proposed timelines, given limited Pillar 1 progress and given it was always intended Pillar 2 would be a package deal with Pillar 1.
Despite discussion at several Ecofin meetings, and also the issue of a revised Draft Directive, which extended the proposed implementation date to fiscal periods commencing after 31 December 2023, unanimous approval remains outstanding. At the time of writing, one Member State, Hungary, is not yet in agreement to approve.
At a US level, as of yet there has been no agreement or clarity as to when the US tax reform necessary to ensure US GILTI is made a compliant income inclusion rule under Pillar 2 will pass.
The key question on everyone's mind with regard to Pillar 2 is timing. Other questions include whether or not we could see some non-EU countries move ahead with their Pillar 2 implementation (despite the EU Directive not being approved); or whether or not we could see some EU Member States act autonomously to implement Pillar 2 if the draft Directive is not unanimously approved; and or whether or not we could see a deferral at both OECD and EU level for the implementation of these rules.
At the time of writing there is no expectation that we will see a disjointed implementation of Pillar 2 across jurisdictions but certainly the proposed implementation timeline will not be without difficulty given the current environment.
Technology
Tax Tech': What in your view are the main tax tech issues that will need to be addressed by multinationals in the coming years?
Eoin Mongey, Manager, Tax Management Consulting, Deloitte:
The global tax regulatory landscape continues to be in flux. Companies need to react to regulatory change such as OECD Pillar I & Pillar II, eInvoicing and eReporting requirements coupled with more granular, digitized tax authority audits. Similarly, increasingly complex cross-border business models and ongoing post-pandemic supply chain restructuring presents organizations with a multitude of transfer pricing, VAT and withholding tax challenges from an operational perspective.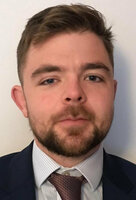 Tax function transformation and accelerated adoption of advanced technology is the primary mechanism that most tax functions are considering to address these challenges. Those tax functions that are fortunate enough to be in organizations currently undergoing a next generation Enterprise Resource Planning (ERP) implementation can leverage this to drive transformation in the tax function. Tax leaders must position the tax function within organizations as primary stakeholders in this transition as the optimum configuration of ERP is a key component of effective tax data management strategies. A well configured ERP instantly provides tax with good quality, standardized data which is the foundation for the efficient downstream deployment of compliance and reporting automation technology.
To drive transformation, there should also be a focus on talent. Ideally, tax professionals now require a blended tax advisory and technology skillset, however it is more realistic to have these skillsets within the tax teams as opposed to all individuals. These hybrid professionals and teams - tax technology and tax advisory experts - are fundamental to the future talent model.
As tax leaders deal with the rapid changes in business operating models and the tax legislative environment, the technology transformation of the tax function and the supporting talent models to enable this transformation are the keys to ensuring that tax teams continue to act as strategic business advisors for the wider organization.