While this month's edition of the Irish Tax Monitor is published at a moment that can hardly be matched in critical importance for the future of Ireland's international tax system, the Roundtable addresses a range of additional issues that go to prove that while the headline 12.5% rate is of critical importance, it is not the only game in town.
Also coming under the microscope this month are the tax aspects of Ireland's Examinership model highlighted by several very significant cross-border restructurings including the Ballantyne Re & Nordic Aviation Capital Schemes of Arrangement and the Weatherford International plc and City Jet DAC restructurings by way of Examinership. Deloitte's Chen Zhang says "the positive feedback to date from the Irish courts and the relatively flexible process of the Part 9 Scheme of Arrangement, will continue to make Ireland a favourable location for restructuring arrangements". Also in this issue are the tax aspects of the IORP Directive, and continuing coverage of the tax arrangements being put in place and modified as the country continues to cope with the continuing Covid-19 crisis. Our special feature, this month, by Aine Gibney looks at the increased administrative requirements for the reporting of share awards for employees arising from Section 8 of the Finance Act 2020.
Can the 12.5% continue?
A global minimum rate of 15 pc has been mooted. This will only have limited application to a selected number of companies. In this context is there any reason for the 12.5% not to remain the Irish Headline rate going forward, e.g. for SMEs ?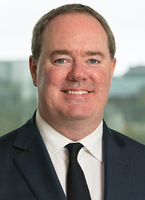 Andrew Quinn, Partner and Head of Dublin Tax team, Maples and Calder, the Maples Group's law firm
: As at the time of writing, it has just been announced that Ireland is not one of the 130 countries which has joined the OECD Inclusive Framework Statement agreeing Pillar One and Pillar Two. The statement by the Minister for Finance makes it clear that while Ireland broadly supports the agreement, it was the reference to a "global minimum effective tax rate of 'at least 15%" that was central to Ireland's reservations. This demonstrates Ireland's consistency as a policy matter in maintaining as a core offering and brand its transparent corporation tax system and rate applied to a broad base of income.The Inclusive Framework Statement further stated that the minimum tax rules "will apply to MNEs that meet the 750 million euros threshold", although countries are free to apply certain rules to MNEs headquartered in their country even if they do not meet the threshold. This threshold does mean that companies outside the scope – not just SMEs and smaller MNCs, but also those industries that may not be covered by Pillar Two – should not be subject to Pillar Two and in that context maintaining the transparent 12.5% rate as part of Ireland's overall FDI offering should continue.
Aileen Stephens, Director, Corporate Tax, Deloitte
: As widely reported in recent global media, the G7 finance ministers released a publication setting out high-level political agreement on global tax reform in accordance with the G20/OECD Inclusive Framework on BEPS, which has broadly developed a "two pillar" approach to address tax challenges arising from the digitalisation of the economy. Of particular interest, and which has garnered the headlines, is the proposal to introduce a minimum effective tax rate of at least 15% in each country in which a business operates.
Pillar Two is a complex set of interlocking international tax rules that seeks to ensure large multinational enterprises pay a minimum level of tax on all profits in all countries that is governed by certain parameters which includes limiting organisations in scope to groups with consolidated revenues of €750 million or more, coupled with a formulaic substance-based carve-out.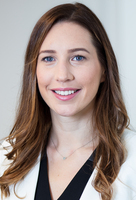 Whilst Ireland, steadfast in its defence of the 12.5% corporate tax rate, has put forward compelling arguments as to why a small economy should be entitled to set its own corporate tax rate and enforce its own policies, as of 1 July 2021 it has become clear that there is significant support backing the proposition with 130 members (out of 139) providing formal approval, and with this comes a new wave of momentum for the Pillar Two rules. Minister Donohue declared "Ireland broadly supports OECD Inclusive Framework Agreement on key aspects of new international tax rules with reservation". The reservation pertains to the minimum effective rate of 15% and accordingly Ireland is not in a position to join the consensus. As he said "I have consistently spoken of my desire for a comprehensive, sustainable and equitable agreement on the international tax rules at the OECD that meet the needs of all countries, large and small, developed and developing. I was not in a position to join the consensus on the agreement and specifically a global minimum effective tax rate of 'at least 15%' today. I have expressed Ireland's reservation, but remain committed to the process and aim to find an outcome that Ireland can yet support. Ireland will continue to play our part in reaching a comprehensive and, indeed, historic agreement".
Work will now continue with a view to finalising a comprehensive agreement in October 2021 encompassing an ambitious planned effective date of 2023 for the rule introduction.? Consideration will now turn to the fiscal impact of the new rules, and how any deficit (which has been cited as €2.4bn over 4 years) may be bridged.? Ireland's reputation of being 'open for business' and welcoming of new FDI (which typically seeks to attract start-ups, group expansion opportunities and fast scaling enterprises) needs to continue.? Therefore, modelling and scenario planning will inform next steps to weigh up the benefits of supporting the wider corporate taxpayers and sustaining our competitive edge to attract and retain small, medium and growing enterprises.
The importance of the threshold
What types of companies incorporated in Ireland would be subject to the special 15% rate?
Ciara Sharkey, Manager, Corporate Tax, Deloitte
: On 5 June 2021, the G7 finance ministers reached agreement, in principle, to key elements of global tax reform, which included agreement to a minimum effective tax rate of at least 15% in each country in which a business operates. This was followed by a similar announcement by 130 countries of the OECD Inclusive Framework on 1 July 2021.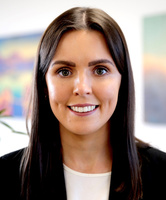 The minimum rate is provided for in Pillar Two, which is one part of a "two pillar" approach being developed to address tax challenges arising from the digitalisation of the economy. While the OECD blueprint published in October 2020 was silent on what the minimum effective tax rate should be, the G7 confirmed agreement to a rate of at least 15% at their recent summit. A minimum rate of at least 15% was also included in the statement by the 130 countries on 1 July.
It is proposed that multinational groups with consolidated revenues of €750 million or more would be in scope of Pillar Two's proposals. This is similar to the existing Country by Country Reporting threshold. While many Irish companies should not expect to be impacted based on the proposed threshold, certain Irish headquartered MNCs and other large Irish businesses may be. It is important for those who are likely to be in scope to understand the potential impact of these proposals, including the likely impact on their effective tax rate. Further, it is currently intended that the US GILTI regime will coexist with the Pillar Two proposals which is noteworthy for Irish subsidiaries of US multinationals currently within the ambit of the GILTI rules.
While 2023 has been referenced as the targeted commencement date that would appear very ambitious given the complexity and therefore any agreement may have a later commencement date.
How would Ireland compare?
If the Irish 12.5% Headline rate is preserved for most companies, what would be the comparative (i.e. headline rate for most companies) rates between Ireland and the following countries: US, UK, Germany, Netherlands, Luxembourg, France, Switzerland, Cayman Islands?
Adam Trundle, Assistant Manager, Corporate Tax, Deloitte
: Since its introduction nearly 20 years ago, Ireland has valued the 12.5% headline rate of corporation tax as a key facet of Ireland's strategy to incentivise increased Foreign Direct Investment (FDI). However, there are many other advantages that Ireland offers including English speaking, educated population, EU membership, and geographical proximity to the US (relative to other European countries).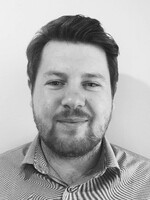 However, the 12.5% rate also compares favourably with the US federal corporate tax headline rate of 21% (only reduced in the last number of years from 35%). When state taxes are added to this federal rate, Ireland's 12.5% rate represents a substantially reduced tax cost. Under Joe Biden's administration, many pundits expect an increase to the federal rate, compounding this gulf (albeit GILTI needs to be considered).
Ireland's 12.5% is also competitive when we look at the comparative rates in many of Ireland's West European neighbours for 2021:
• UK – 19%
• Germany – 30%
• Netherlands – 25%
• France – 27.5%
• Luxembourg – ca. 25% (depending on location)
• Switzerland – average 15% (depending on location)
It should be noted that a number of the above countries are in the process of reducing their corporation tax rates, e.g. UK had previously announced a planned reduction to 17% and France have signalled a reduction to 25% in 2022. However, Ireland's 12.5% rate would still represent a significant difference.
On the opposite end of the spectrum, the Cayman Islands (like many of their neighbouring nations) does not impose any corporate income tax with a 0% rate, but does not provide an equivalent overall FDI offering as Ireland does.
The FS aspect
In relation to the global minimum effective tax rate of 15% which has been mooted, how might this have an effect on Financial Services companies in Ireland?
Colm Stringer, Assistant Manager, Corporate Tax, Deloitte
: Given its potential significance, financial services companies should be highly engaged in the OECD's BEPS project. This is unsurprising as whilst the OECD Report on Pillar One Blueprint, 12 October 2020 has proposed a carve-out for financial services, the Blueprint for Pillar Two did not include any such carve out for the financial services industry.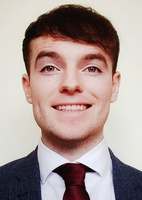 Pillar Two comprises a set of interlocking international tax rules designed to ensure that large multinational businesses pay a minimum level of tax on all profits in all countries. The Blueprint proposed that multinational groups with global consolidated revenues of EUR 750 million or more in the preceding year would be in scope. Therefore, to the extent that Irish group entities within the financial services industry exceed this likely threshold, they will likely be affected.
Whilst the recent OECD's Inclusive Framework Meeting on 1 July 2021 set out that 130 out of 139 member jurisdictions have agreed that the Minimum Effective Tax Rate ("ETR") in each country in which a business operates should be at least 15%, the Blueprint was silent on what the minimum ETR should be.
Furthermore, Ireland has not joined this consensus due to reservations about the proposed global minimum ETR of 15%. Therefore, further agreement is needed before the minimum ETR can be established.
Whilst the nominal rate of 15% has to date, been agreed by many member jurisdictions, it is important to take into account how any proposed rate may affect financial services companies in Ireland and what they should each take into account in considering the practical design of the rules.
Timing Differences: The Blueprint proposes that the ETR is calculated by reference to current tax only. Timing differences are dealt with by a series of credits and carry forwards within the rules, so there is no recognition of deferred tax. Such timing differences are typically significant for many financial services sectors for example, the leasing and banking industry. Clearly, the proposals as currently drafted do not deal with the long cyclical nature of deferred tax for some financial services industries such as leasing and banking businesses, which could lead to additional taxation above the minimum required ETR.
Pre-regime losses: The Blueprint acknowledges that transitional rules will be required to deal with pre-regime losses. However, there may be a concern as regards the length of this transitional period. If short, then no benefit may be obtained for older losses carried forward.
Reinsurance premiums: As regards the insurance industry, the Blueprint includes (re)insurance premiums as a payment to which the subject to tax rules (STTR) may apply. In other words, these amounts may be subject to a top-up tax at source where the recipient of the payment is not subject to tax at a sufficient rate.
Consolidation: The Blueprint suggests that for the purposes of income inclusion, undertaxed payment rules and STTR, that investment funds should be excluded from the scope of the rules, however there is a question as to whether the exclusion would cover investment funds consolidated within MNE groups, as is sometimes the case within insurance or asset / investment management groups.
Lease payments / Intra-group financing: From an aviation lessor perspective, these rules are likely to have the greatest impact on intra-group financing structures and some offshore ownership and leasing intermediary structures, which may involve payments to jurisdictions taxed at rates lower than the minimum rate.
Needless to say, the existing 12.5% rate of corporation tax in Ireland may fall below the minimum ETR which is eventually implemented, and as such, have an adverse effect on Ireland, which is home to the EMEA headquarters of numerous financial services MNEs. Early identification of any such risks is key. However there is still is a lot to play out on this topic including the position that Ireland ultimately adopts on these matters.
The extension of the DWS and EWSS
With the Debt Warehousing Scheme (and the EWSS – (Employment Wage Subsidy Scheme) extended recently (in June) to the end of December 2021, what is the suggested roadmap for a return to the post Covid operational environment, from a tax administration and compliance point of view, for the estimated 86,000 Irish businesses that are availing of the Debt Warehousing Scheme with an aggregate tax debt of €2.3 billion (Revenue)?
Kelly Payne, Senior Manager, Global Employer Services Tax, Deloitte
: From an administrative perspective, businesses should have continued to file their returns on time, even where the payment due was deferred in order to avail of the Debt Warehousing Scheme.
The Debt Warehousing Scheme has 3 periods which Irish businesses should be aware of and use for planning purposes –
Period 1: COVID-19 Restricted Trading Period. Based on the current rules, businesses can continue to warehouse debts associated with the COVID-19 crisis up until 31 December. This includes overpayments of the Employment Wage Subsidy Scheme (EWSS).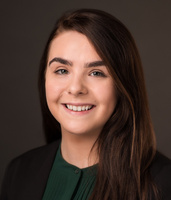 Period 2: Zero Interest Period. From 1 January 2022 to 31 December 2022, the interest rate applied to warehoused debts is 0%. Businesses should contact Revenue with their repayment plan for warehoused debt before 31 December 2022.
Period 3: Reduced Interest Period. From 1 January 2023, interest will be charged at a rate of 3% until COVID-19 liabilities are paid in full.
Where a business is entitled to a refund or repayment of tax relating to the COVID-19 periods, it will not automatically be offset against warehoused debt however businesses can elect to do so.
It is important to note that current taxes must be maintained throughout the warehouse periods above. Failure to do so will result in the warehouse facility being withdrawn and full statutory interest (ranging from 8% to 10%) being applied to the outstanding balance from the date of withdrawal.
Over the next number of months, Irish businesses should begin working on their repayment plan ahead of agreeing this with Revenue in 2022. It is crucial that they continue to file all tax returns on time. Where businesses are planning to make repayments during the zero and reduced interest periods, they will need to ensure that tax liabilities falling due are paid as they arise to continue to avail of the lower interest rates.
Ireland's Examinership model
In recent years, the Irish courts have overseen several very significant cross-border restructurings including the Ballantyne Re & Nordic Aviation Capital Schemes of Arrangement and the Weatherford International plc and City Jet DAC restructurings by way of Examinership. The recent examinership exit of Norwegian further demonstrates how Ireland is establishing itself as a leading restructuring destination in Europe. In what ways does (and can) Ireland's tax system facilitate this as well?
Chen Zhang, Senior Manager, Corporate Tax, Deloitte
: The COVID-19 pandemic has presented many challenges for the airline industry, with a year of bankruptcies, restructurings, bailouts and more. This in turn has impacted the aircraft leasing sector in the form of rent deferrals, lease restructures and the necessity to repossess aircraft in some instances.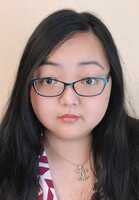 Ireland has long been a hub for the aircraft leasing industry, fostered by an environment encouraging investment and is ideally positioned to assist in the restructuring of companies to alleviate the pressures of the current tense environment. There are a range of restructure options available to companies across various jurisdictions. A company may choose to undertake the Part 9 Scheme of Arrangement or examinership process in Ireland. Having such options and the professional support available to assist with the same, together with the positive feedback to date from the Irish courts and the relative flexible process of the Part 9 Scheme of Arrangement, will continue to make Ireland a favourable location for restructuring arrangements.
For aircraft leasing groups/platforms, there are many important tax considerations that must be evaluated in cases of restructuring, some examples of which are noted below:
• Depending on the Irish tax structure employed, the freezing of interest payment obligations (i.e. interest accruing to related and unrelated parties) may result in unexpected tax liabilities.
• The write off or release of debts owing could give rise to tax implications that should be carefully considered, depending in particular on the nature of the debt.
• The tax implications of the provision of financing during the course of a restructure (for example a debtor in possession facility) should be considered, in particular withholding taxes on interest payments and the deductibility of interest.
• The potential triggering of any exit taxes during the process needs to be considered.
• The transfer of assets between legal entities as part of a restructure, including the transfer of legal entities as part of a restructure, will give rise to direct and indirect tax implications in Ireland as well as abroad where aircraft may be located. Where a company is deemed to have left a corporation tax group, there could be negative tax implications if there had previously been any intergroup transactions and the use of a group's tax losses may also be impacted. Also, once a company is no longer a part of a VAT group, there can be administration burdens in respect of compliance matters and other consequences.
IORP II
The transposition into Irish law of the Institutions for Occupational Retirement Provision (IORP) II Directive brings Ireland into line with the rest of the EU, bringing changes that have a bearing on tax planning with regard to pensions, such as the derogation that allowed one-person schemes to invest in property, and to borrow for investment. What tax implications is the Directive likely to have?
Niamh Barry, Senior Manager, Global Employer Services Tax, Deloitte
: The new IORP II Directive imposes additional regulatory requirements on trustees of pension schemes. This includes changes regarding trustee qualifications, advisors, policies, communications with members and reporting. The Directive is also imposing prohibitions on investments in unregulated assets and upon scheme borrowing. The adoption of the Directive brings the governance regime for Irish pensions in line with the rest of the EU.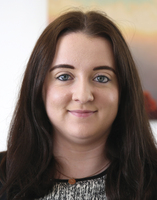 At a high level, the new Directive does not actually change much from a tax perspective. The tax relief for personal and employer contributions to pension schemes, and for investment growth within pension schemes is not impacted by the adaption of Directive. The favourable tax treatment for pension schemes that are approved by the Revenue Commissioners remains unchanged.
Aside from public sector pay as you go pension schemes, there are no derogations from the requirements of the new Directive. Trustees need to put plans in place to be compliant, (in most cases this year). That said, one member schemes will have a grace period of five years to become compliant.
Under previous rules, it was possible for schemes to invest in assets like private companies and property provided self-investment was not present and provided the asset base was not overly concentrated on certain items. Borrowing was also possible. The new Directive is effectively placing prohibitions on this type of member directed scheme investing. Therefore, aside from the other changes, the asset base of schemes will need to be reorganised. During the financial crisis, it transpired that some pension schemes were unable to meet benefit provision obligations in a timely manner as their asset profile meant they were illiquid. It would be surprising if this does not become an issue for some schemes with more than one member where the five-year transition period is not currently available under the rules as the Directive has been adopted. It is likely that the Pensions Authority will need to consider giving such schemes more time to transition to the new regime.