As the assessments of many of the contributors responding in this month's Irish Tax Monitor on the impact of the Biden tax proposals make clear, the outcome, at individual company level, and nationally will depend on details yet to be worked out in future negotiations, both in the United States at Congress level, and in multilateral forums, such as the 169-state OECD arena. There is no doubt that the corporation tax proposals are of serious potential import for Ireland, with some suggestions, a worst case scenario possibly, suggesting an erosion of Irish national CT revenues of c.€2 billion p.a. in coming years.
On the contrary, other considerations will come into play, not least close individual monitoring at enterprise level going forward. Also, this month: EU green taxes, the Irish approach to taxing cryptocurrency profits, the ins and outs of personal tax for your employees who relocated because of Covid, and tax aspects of the EU-UK Trade & Cooperation Agreement.
The Biden tax plan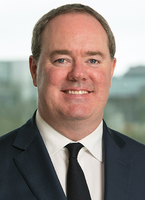 On the face of it, what potential aspects of the Corporate Tax reform proposals that have been published by the new US Administration this year would affect the operations of Irish subsidiaries of US corporations?
Andrew Quinn, Head of Tax Maples and Calder (Ireland) LLP and James O'Neal , Principal, Maples and Calder (Luxembourg)
: Well the new administration certainly didn't take long. On 31 March 2021, President Biden proposed the American Jobs Plan which if approved and implemented would lead to an increase of US tax on corporate profits. This is part of an ambitious overall plan to fund US infrastructure plans which are estimated to cost $2.3 trillion over an eight year period.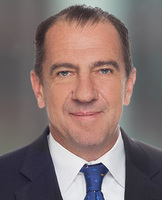 The key proposed measures impacting US companies with Irish operations are as follows: Firstly, the proposal is to double the US minimum tax rate (commonly referred to as "GILTI" in line with a US tradition of using acronyms) applicable to foreign subsidiaries of US multinationals from 10.5% up to 21%.
This would affect US multinationals with Irish subsidiaries subject to Irish corporation tax at the 12.5% rate. Under current GILTI rules, the applicable rate is only 10.5% with a right to 80% of foreign tax credits. This results in an optimal rate of 13.125% - very close to Ireland's 12.5% rate, and no GILTI charge. Under the new proposal at 21%, US parent companies of Irish subsidiaries would now be subject to an additional GILTI charge of at least 8.5% for applicable income. Crucially, President Biden's plan would also prevent the current "blending" of income from high tax and low tax jurisdictions in the calculation and just calculate country by country.
The new proposals also include tightening the current "anti-inversion rules" and a new global minimum corporate tax. The anti-inversion rules address a situation where a US company might seek to transfer out of the US, which of course would be more of a risk in a new US high tax environment. The technical proposals include lowering the ownership threshold to 50% (from 80%) and expanding them to non-US acquisition companies, which are neither managed nor controlled in the USA. The new global minimum corporate tax, similar in concept to the OECD Pillar II proposals, would target multinationals, wherever located, which have annual global revenues above USD 20 billion and require them to pay some sort of global minimum tax (currently not defined) which would be apportioned partly to those countries where they sell goods or services.
Kate McKenna, Manager, Corporate Tax, Deloitte
: In April 2021, the US published The Made in America Tax Plan ("the Plan") which proposes to reform the Base Erosion and Anti-Abuse Tax ("BEAT"), Global Intangible low-tax income ("GILTI") and foreign-derived intangible income ("FDII") regimes as well as a number of other measures, including a proposed increase in the corporation tax rate to 28% from its current 21% rate.
In addition to the Plan, it was also widely reported that in April the Biden administration submitted proposals to the OECD Inclusive Framework on BEPS 2.0 requesting that a global minimum corporation tax rate under Pillar Two be introduced. It is not publicly know what minimum rate of tax was requested. However, the expectation is that the US would prefer a rate close to the new proposed GILTI rate of 21%.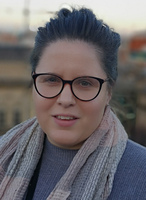 If these proposed reforms are passed, then depending on how they operate in practice this may result in an impact on businesses operating in Ireland - both those headquartered in the US and headquartered in Ireland.
The proposed changes need to be carefully monitored by US headquartered groups with a presence in Ireland and similarly by Irish headquartered groups with a US presence. With many changes expected both at a US level and internationally, certain groups may have to consider certain restructuring and changes in financing arrangements.
It would be important now that Irish businesses start to –
• Consider the impact of potential US tax reforms on their business
• Model the potential cost and effective tax rate impacts on the various reforms on the basis of information currently available
• Understand the businesses financing needs and ability to repatriate earnings to / from the US as required.
When considering these reforms in terms of their impact on Ireland in attracting multinationals, it is important to note that US multinationals invest outside of the US for a number of reasons outside of tax. Ireland has been always an attractive location for US and indeed foreign investment in general given that we have a highly educated English speaking workforce, common law legal system, EU membership which provides EU market access. These areas of attraction should not be directly impacted by global tax reform in of themselves, but global tax reforms will heighten the importance of Ireland remaining attractive and competitive across all areas, including ease of doing business, regulatory, skilled labour, etc.
DSTs and GILTI
Can you assess the potential significance of an alignment between US tax policy and OECD policy, with regards to changing proposals on digital tax, and, a global minimum tax rate, that, prior to Covid, seemed to have a good chance of settling at around 12.5%?
Maulik Parekh, Tax Senior, Corporate Tax, Deloitte
: Longstanding multilateral talks being held by the OECD and G20 nations that are aimed at reallocating corporate taxes among countries may have been given a new lease of life last month with the US Biden administration delivering a fresh negotiating position.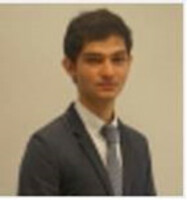 To date, the Pillar 1 negotiations on taxation of the digital economy have focused on reallocating income earned only by consumer-facing businesses and automated digital services, with a goal of taxing multinationals based on where their customers are, regardless of a company's physical nexus. The US pitches a new design that would use quantitative criteria to include no more than 100 of the largest and most profitable multinational groups, "regardless of industry classification or business model."
While Pillar 1 has remained at negotiation stage, some countries, including the UK and France, have taken unilateral measures and introduced digital services taxes (DSTs). Such unilateral measures have proved challenging for many companies.
From the OECD perspective, the blueprint for Pillar 2 is concerned with imposing a global minimum level of taxation for companies. No minimum rate was announced as part of the blueprints, but many commentators had expected the rate to be close to 12.5%.
As part of Biden's new manifesto, his administration has announced a series of proposed new tax measures and in particular an increase in the rate of tax that applies to Global Intangible low taxes income from 10.5% to 21%. For a USA company with an Irish subsidiary, it could therefore mean a top up tax in the USA on the difference between the Irish rate and GILTI rate.The question still remains as to what this US policy move on the GILTI rate might mean for the Pillar 2 minimum level of taxation.
There is a way to go before consensus is reached or indeed before any USA announcements are actually passed into law. In a recent seminar on international taxation, Minister Donohoe remained committed to the 12.5% rate, which he commented was "within the ambit of healthy tax competition". Minister Donohoe concluded by stating that he desired 'an outcome that is a fair and balanced compromise by and for all the 139 countries in the OECD Inclusive Framework'. This is certainly a space to watch with interest.
Impact of tax reform on Ireland?
What potential benefits could arise for Ireland, from a corporation tax point of view, as a consequence of the increased momentum of global corporate tax reform?
Marine Opperman, Assistant Manager, Corporate Tax, Deloitte
: The OECD BEPS Pillars One and Two and their potential future impact are probably the most discussed topics of global corporate tax reform at the moment.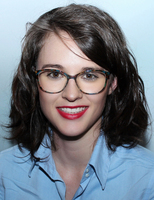 Ireland's Minister for Finance, Paschal Donohoe, expressed Ireland's reservations about a minimum global corporate tax rate, suggested by Pillar Two, but has also insisted that any new deal must "accommodate" Ireland's 12.5% corporate tax rate. The US has proposed a minimum rate of 21% on the international earnings of US companies and it is anticipated that the OECD may be guided by whatever rate is ultimately enacted by the US in finally determining the Pillar Two minimum rate.
The Department of Finance believes corporation tax receipts will be roughly €2 billion lower by 2025 on foot of the proposed changes. However, there are some potential benefits to the proposed changes.
The goal of Ireland's 12.5% corporate tax rate, introduced in 1996, was not to increase tax revenue, but rather to attract foreign direct investment. This has proven hugely successful to the country that hosts many of the world's top companies today. This in turn has created jobs, raised revenue from employment and carried Ireland through two of the world's most damaging global recessions. But of course there are many other reasons for establishing operations in Ireland such as being the only English speaking country in the EU and the Eurozone, a common law legal system, the favourable geographic location for doing business internationally, amongst others. These core reasons mean that Ireland would be ideally positioned to continue to attract and retain foreign direct investment in a post-COVID world.
In a post-Pillar Two environment, those factors that have always contributed to Ireland's success will continue to remain and it would be wrong to presume that Pillar Two would necessarily have an adverse impact either on a particular taxpayer group or on Ireland's attractiveness as a whole. As with most matters involving international tax reform, the devil often is in the detail and in many, many cases it would have no adverse impact at all either on existing Irish operations or a decision to invest into the country. A case by case analysis would be required. Global commercial decisions are made based on various factors and it remains difficult to see how ongoing international tax reform, viewed as a whole, would adversely impact on Ireland as a jurisdiction.
The European Green Deal's 'CBAM'
The European Parliament recently approved the Carbon Border Adjustment Mechanism (CBAM), to take effect from 1st January 2023. What is the aim of CBAM and are there other climate change taxation measures on the horizon?
Lisa Mangan, Manager, Corporate Tax, Deloitte
: The European Green Deal was announced in December 2019 and set a climate-neutrality target for 2050. The proposal for new 'European Climate Law' was adopted on 4 March 2020. In March 2021 the European Parliament adopted a resolution on the Carbon Border Adjustment Mechanism (CBAM). Draft legislation is expected on 30 June 2021.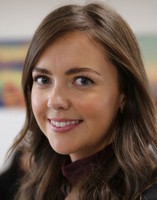 The aim of CBAM is to ensure that EU measures to tackle climate change do not lead to "carbon leakage" which would arise where carbon-intensive industries relocate outside the EU. Their view is that global climate efforts will not benefit if EU production is simply moved to non-EU countries that have less regulations on emissions. CBAM should act as an incentive for both EU and non-EU industries to decarbonise in line and demonstrates how climate-related policies can quickly become trade policies. It is intended that revenues generated by CBAM will be ring-fenced in the EU budget and used to support the objectives of the EU Green Deal.
The pricing of carbon emissions is a key element of the European Green Deal. It is expected that CBAM will form part of the existing EU industrial strategy and cover the same set of economic activities and goods which fall within the EU Emissions Trading System (ETS). The EU is expected to propose additional reforms to the ETS during 2021. It is envisaged that the existing ETS will be extended to the maritime sector, traffic and construction, and that the free allowances allocated to airlines would be reduced over time.
The aviation industry has already adopted a global market-based measure to address carbon emissions. In 2016 the member states of the International Civil Aviation Organization adopted the Carbon Offsetting and Reduction Scheme for International Aviation (CORSIA) which aims to stabilise carbon emissions at 2020 levels?by requiring airlines to offset the growth of their emissions after 2020. All EU countries will join the CORSIA scheme from the start.
Ireland has a number of environmental taxes encompassing energy taxes, transport taxes and pollution and resource taxes. Recent budgets have seen a greater focus on deterring environmentally damaging activities including an increase in motor tax for vehicles with high carbon emissions and an increase in carbon tax. Carbon tax has increased from €6 per tonne in 2018 to €26 per tonne in 2021. It is scheduled to further increase to €100 per tonne by 2030.
Carbon is likely to be a key determining factor when setting future budgets. The Government will undoubtedly continue to look at its existing measures to ensure it meets the EU and national emissions targets. Although the introduction of CBAM by the EU may not immediately impact all Irish businesses, it is a sign of tax measures to come from an EU level and a domestic level.
Tax on crypto profits
What are the main aspects of taxation regarding cryptocurrency investment and usage for Irish taxpayers?
Lorna Bent, Senior Manager, Private Clients, Deloitte
: Cryptocurrencies (such as Bitcoin, Ethereum etc.) have become popular with investors as an alternative new investment offering. However, as digital currencies evolve and can now be used as form of payment for goods and services, it has posed a challenge for tax authorities worldwide and the tax treatment of cryptocurrency transactions varies from country to country.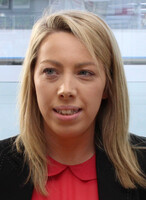 In 2018, the Irish Revenue published its first guidance on the tax treatment of cryptocurrency transactions. The guidance sets out that no special tax rules apply and the treatment should fall under basic tax principles which depends on the parties and activities involved. In other words, if an individual is trading in cryptocurrency, the individual's profits/losses arising from cryptocurrency dealings are subject to the normal income tax rules. Whereas if the activity amounts to investment, gains arising from cryptocurrency transactions are subject to capital gains tax (currently at a rate of 33%). For investors, this means that unutilised capital losses forward can offset capital gains arising on cryptocurrency transactions. Alternatively, if you make a loss on a cryptocurrency transaction, the loss is an allowable loss for capital gains purposes and can be used to offset subsequent capital gains arising to an investor in the future.
As the Irish tax legislation does not define what activity amounts to trading, the facts and circumstances of the individual's activity should be considered on a case by case basis to establish the correct tax treatment.
As many cryptocurrencies are traded on a number of exchanges, the value of the cryptocurrencies may vary between exchanges. Revenue have advised that a reasonable effort should be made to use an appropriate valuation for the transaction in question. The question remains as to what Revenue would accept as an appropriate valuation.
Relocating staff after Covid - the tax side
What measures should companies be taking to ensure that employees in Irish tax- resident companies that may have relocated outside of the jurisdiction due to pandemic rules will be in a tax compliant position when the restrictions end?
Lynn Cramer, Tax Partner, Maples and Calder (Ireland) LLP
: Many companies have already learned the hard lesson that the relocation of staff during the pandemic, both of Irish companies to other jurisdictions and of non-Irish companies to Ireland, has the ability to cause tax headaches. In certain cases, employer companies were not aware that staff had relocated and were left trying to navigate the complicated rules around payroll taxes and permanent establishment creation retrospectively. Helpfully, during the course of 2020, various jurisdictions allowed for a level of flexibility in terms of income and payroll tax treatment of employment income, residence rules and the threshold for creation of permanent establishments in light of the impact of the pandemic and travel restrictions. That may have eased the compliance and tax burden for many for 2020, although there are still nuances to rules in different jurisdictions which require consideration.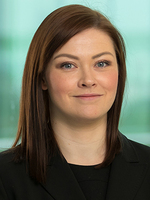 However, in many cases (including Ireland) that flexibility and concessionary treatment may not be applicable for 2021, although the OECD has issued updated guidance in 2021 which recommends that countries continue to adopt concessionary relief measures. As such, it is very important that employers review their position and policies to ensure that they and their employees are in a position to comply with any tax obligations arising from relocation. It is worth setting out the principal tax points that arise with respect to an employee relocating to a foreign tax jurisdiction:
• Whether a taxable permanent establishment is created;
• The impact on the tax residence and filing obligations of the individual;
• Whether foreign payroll taxes and reporting obligations arise; and
• Considerations in relation to social or national insurance contributions.
In terms of measures that can be taken by employer companies now, it is worth noting that there is no silver bullet to ensure no adverse tax implications arise.
The best recommendation is to take a systematic approach and implement proper procedures.
The first step that employer companies should take is to audit or survey their employees and confirm where each is currently located and how many days the individual has spent in a foreign jurisdiction in 2020 and 2021.
It is also important that companies develop and maintain a consistent policy with respect to the ability of employees to relocate and the circumstances in which the employer can require those employees to return to the employer's jurisdiction of establishment. Any such policy should be communicated to staff and should be kept under review as the situation develops.
If it is discovered that certain employees have spent significant periods of times in another jurisdiction during the preceding 18 months, the company should take advice in the jurisdiction of the employee to determine what, if any, tax obligations may arise for the employer company. Employees should also be advised to take independent advice as to their personal residence and income tax positions.
Where residence and other thresholds have been breached, it may be possible to open a dialogue with the relevant Tax Authority to discuss concessionary treatment where the relocation arose as a result of the pandemic.
Niamh Barry, Senior Manager, Global Employer Services Tax, Deloitte
: Employees who have relocated overseas create both personal obligations for the individual and also broader tax and immigration obligations for the company.
While the Irish tax authorities were initially forthcoming and pragmatic with guidance, companies should consider the obligations in the other jurisdiction – particularly as the length of stay overseas extends beyond the initial "pandemic period". It is only a matter of time before we see tax authorities starting to challenge situations that are no longer "temporary" in nature. There could be local payroll and social security obligations for the Irish company, which might involve registration and operation of payroll in the other jurisdiction.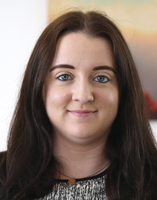 For example, where an employee performs substantial activity (more than 25%) in another jurisdiction, the applicable state for social security purposes can be affected. Informal guidance from the DEASP indicates that Irish social security can continue to apply until August 2022 provided that the intention at the time of hiring is for the affected employee to perform 100% of their employment duties from Ireland as soon as it becomes safe and possible to do so. More details guidance from the DEASP and the EU would be welcomed in this area to provide clarity to employers.
If an employee who normally works in Ireland is now working from home in another jurisdiction and is no longer physically present in Ireland, this may impact his/her tax residence position. The employee's residency position can impact entitlement to tax credits and certain reliefs, such as SARP and transborder relief.
From an immigration perspective, there was automatic extension for all residents/permissions due to expire by 20 September 2021. The application process for renewals has largely moved online and is operating as normal. It should be borne in mind however that long-term absences from Ireland may impact the validity of employment permits.
The company should also consider the permanent establishment risks associated with having employees working overseas, which has knock on impacts for the transfer pricing analysis, R&D Tax credit claims, and indirect tax obligations.
Brexit Agreement
What effect will the EU-UK Trade and Cooperation Agreement have on companies from a tax and Customs perspective?
Donna Hemphill, Senior Manager, VAT, Deloitte
: While the EU-UK TCA provides a free trade area for goods with no tariffs or quotas on originating products, it comes with conditions attached in the form of customs declarations, Rules of Origin and Sanitary/ Phytosanitary checks.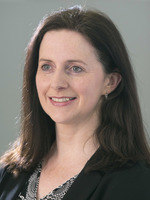 Customs legislation considers products as originating when they are a) wholly obtained (products from the soil or animals born and raised there) or b) sufficiently worked or processed.
Each product has specific list rules defined within the agreement such as allowing a certain percentage of non-originating material to be included in the manufacturing process or requiring the raw materials to undergo a change in tariff heading.
For Irish importers, the agreement allows goods that are of UK origin to be imported into Ireland under a zero duty tariff. This requires UK suppliers to determine if their products qualify as UK origin and involves undertaking a complex analysis of the origin of all components used in manufacture.
Exporters from Ireland are also required to undertake this origin analysis to determine if their goods qualify for EU origin. In order to certify preferential origin on commercial documentation, exporters must apply for a Registered Exporter (REX) approval. REX applications are made electronically on the EU Trader Portal.
A further complexity arises when goods are shipped indirectly from the EU to Ireland via a UK distribution centre. Since the goods are not UK origin, the zero preferential rate cannot be claimed and the Irish importer should review their supply chain and consider other duty mitigation opportunities such as Returned Goods Relief.