The experiences of the aircraft leasing sector, and the potential implications of international corrporate tax reform, notably pillar 5 of the BEPS processs serve as a case study in this issue of the Tax Monitor. As Deloitte's Lisa Mangan points out, however, in the light of the discussion in this issue of the leasing sector The potential impacts discussed above are not limited to the aircraft leasing sector and would equally apply to consolidation in any sector.
With corporation tax in question as a source of future taxation in the EU and the UK, some advisers have been suggesting that Ireland to maintain entrepreneurial and business competitiveness should look to increasing the incentives for small businesses and individuals to earn income and base wealth in Ireland in the future, as a fallback precautionary strategy. Jonathan Ginnelly, Director, Tax, Deloitte (opposite) provides a considerated response to our question as to what major tax heads might be looked at in such a review.
Irish aircraft leasing, other IFS sectors, and Corporation Tax
With consolidation emerging in the aircraft leasing sector in the wake of Covid, how might the various corporation tax reform proposals potentially affect aircraft leasing in particular?
William Fogarty, Partner, Dublin Tax team, Maples and Calder, the Maples Group's law firm
: The incredible success of Ireland's aviation industry over many decades has led to Ireland being a centre of excellence for aviation leasing. Tax is a key component of Ireland's offering, alongside the technical expertise, the legal system and EU membership. The stability of the tax system could be impacted by corporate tax reform proposals. Much of this is driven by international provisions, such as the OECD BEPS project, and the EU Anti-Tax Avoidance Directives. Managing this change will be key to ensuring the sustainability of the industry as well as resisting competition from new entrants who may seek to establish themselves.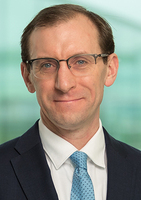 One of the key aims of the BEPS project is to align profits and taxing rights with economic activity. The Irish tax system has always encouraged aviation lessors who undertake meaningful economic activity within the jurisdiction. The ability to access the 12.5% trading tax rate is linked to the use of Irish employees and servicers. By contrast, non-trading (or passive) lessors were subject to less favourable treatment. This distinction accelerated the growth of an aviation sector that has based senior, skilled employees within the jurisdiction. The alignment of economic activity and profits was a natural product of this. The increased focus on "substance" which arises through BEPS means that aircraft lessors with substantive Irish operations face lower tax risks. In an aviation context, this trend will continue, as successful Irish based lessors consolidate their operations with other entities, frequently migrating key functions to Ireland, or consolidating existing Irish offices. In many cases, new entrants to the aviation leasing market, such as private equity funds, choose Ireland to base their operations. This is in part because it is easier to deal with lessees who are familiar and comfortable with Irish based lessors. The pool of labour also facilitates expansion of green field operations. In some respects, it becomes a virtuous circle, where additional leasing is carried out in Ireland, because of the history of leasing from Ireland.
Ireland's adoption of the interest limitation rule is a second key focus. The new rules are expected to come into force in 2022 in Ireland and could restrict the deductibility of interest costs which are in excess of 30% of a taxpayer's EBITDA. The aviation industry is heavily involved in the current consultation process on these changes. A number of points are of specific interest. Firstly, the concept of interest equivalent income is key. The EU provisions make clear that finance leases are considered to be interest equivalent income. Accordingly, Irish entities engaged in finance leasing could expect limited impact from the interest limitation. Their interest expense should be matched by interest equivalent income. It is less certain that operating lease income will be treated in the same way. Secondly, the consultation indicates that Ireland will consider adopting some "Group ratio" rules that are significant to aviation groups. These should allow entities to claim higher debt deductions where their assets to debt ratio are within certain limits. Given that aviation is by its nature an asset intensive business, this provision is likely to provide significant additional deductions. The position is less clear with regard to single aircraft holding SPVs which are unable to manage cash-flow between different income streams/assets to offset the impacts of the interest limitation.
Ireland's success has evolved over many decades and given the current trends in aligning substance and profits, there is no reason to be overly concerned by international tax initiatives. It is hoped that in implementing the interest limitation rules, the Irish legislature will take account of the particular concerns of the industry and avoid creating instability. There is every reason to be positive on the future growth of the industry.
Lisa Mangan. Manager, Tax, Deloitte
: There are a number of corporation tax reforms impacting Irish taxpayers including those in the aircraft leasing sector such as Ireland's new anti-hybrid legislation, updates to Ireland's transfer pricing regime and the future introduction of interest limitation rules.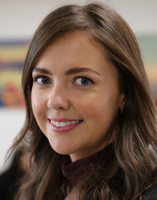 The anti-hybrid rules were brought into effect on 1 January 2020 and apply to transactions between "associated enterprises" with the aim to prevent taxpayers from exploiting differences in countries' tax systems by obtaining a double deduction for the same expense or by securing non-taxation of income that has been deducted for tax purposes elsewhere (i.e. a mismatch outcome). Consolidation of aircraft leasing groups or changes in a group structure could result in a company becoming an "associated enterprise" of a previously unrelated party or in a mismatch outcome arising. Companies who have carried out an anti-hybrid review for the period from 1 January 2020 would need to perform a updated anti-hybrid review of their transactions with associated enterprises.
Ireland updated its transfer pricing legislation from 1 January 2020 onwards including the introduction of mandatory transfer pricing documentation requirements for multinational groups that meet certain consolidated revenue thresholds. Where a consolidation of aircraft leasing groups has occurred, the groups will need to consider whether their transfer pricing obligations have changed and whether there are new related party transactions to consider.
Interest limitation rules are due to be implemented by 1 January 2022. Many companies have performed a modelling exercises to understand the potential impact of the rules. Aircraft leasing is a capital intensive industry where it is common to have significant levels of debt. Due to these high debt levels, the interest limitation rules are of key importance as the rules will impact a significant number of aircraft lessors. Any potential consolidation, change in debt levels or change in financing structure should be factored into the aforementioned modelling exercises. A change in the consolidated or worldwide group structure or in the debt structure could alter the impact of the rules.
The potential impacts discussed above are not limited to the aircraft leasing sector and would equally apply to consolidation in any sector.
Personal taxes: a new frontier for Irish tax competitiveness?
With corporation tax in question as a source of future taxation in the EU and the UK, (the UK Budget being an example) under pressure, some advisers have been suggesting that Ireland to maintain entrepreneurial and business competitiveness should look to increasing the incentives for small businesses and individuals to earn income and base wealth in Ireland in the future, as a fallback precautionary strategy. What major tax heads might be looked at in such a review?
Jonathan Ginnelly, Director, Tax, Deloitte
: For a number of years now the taxation burden on entrepreneurs and small business owners has been quite high. The marginal tax rate for the self-employed is 55% on incomes over €100,000 (other than employment income). There is a need to not only facilitate small business owners to retain more of their income for future investment in their businesses but also to encourage others to take the risk of establishing their own business to further strengthen the domestic economy. The lack of incentive in place for entrepreneurs may result in many individuals opting not to take on the risk of establishing their own business but rather opt to take employment with larger domestic or international employers.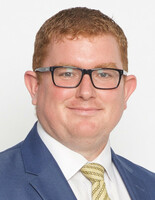 One issue that might be addressed is the elimination of the 3% USC surcharge on self-employed income, bringing the top marginal rate of tax in line with that of employees. The imposition of a higher rate of tax on incomes of self-employed people compared with their PAYE counterparts is a significant disincentive to taking on the risk of establishing a new business.
In relation to investing capital in new businesses, schemes such as Start Up Relief for Entrepreneurs (SURE) which provide for a refund of PAYE paid in prior years where funds are invested by an individual in a new business are welcome. However overall relief for investment by individuals in new businesses/companies should be reviewed and expanded to offer greater incentives to individuals to invest in new businesses, which adequately reflect the inherent risks in such investments.
Another issue that might be addressed is the extension of capital gains tax relief on the disposal of businesses. Currently relief from CGT applies on the disposal of certain businesses, whereby the first €1million of gains is subject to tax at 10%. This is known as revised entrepreneur relief. While the introduction of this relief a few years ago was welcome the threshold of €1 million is somewhat limited. Where an entrepreneur builds up a business to a certain point they may wish to exit and start a new venture. However if the tax cost of exiting one business and starting another is too onerous they may opt not to do so. Any gains over €1 million will be taxable at 33% thereby reducing the amount of capital available for reinvestment by the entrepreneur.
Yellen's digital tax proposals
What are the implications for global corporation tax of last month's announcement by US Treasury Secretary Yellen that the US has dropped the 'safe harbor' demand of the previous administration that would let, some companies opt out of new global digital tax rules? How is it likely to impact the prospects for movement this year on both Pillars of the OECD project, and is this likely to have a benefit for Irish companies of reducing the prospect of continued lingering uncertainty?
Marian Kennedy, Director, Corporate Tax, Deloitte
: The OECD have been in active negotiations for a number of years on modernising global tax and, in doing so, introducing a unified taxing system to allocate taxing rights of digital companies. Negotiations in this regard have been slow, and an already difficult negotiation process was compounded in late 2019 when the then US administration recommended certain proposals, including that any unified measures would include 'safe harbour' provisions which could have meant that certain US companies could 'opt out', or avoid certain overseas tax measures.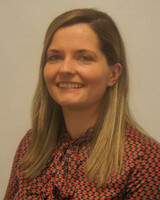 This changed in February 2021 when the US Treasury Secretary Janet Yellen informed G20 officials that Washington no longer advocates the proposal to let some companies opt out of new global digital tax rules and that the US will actively engage in all negotiations. This announcement paved the way for, and substantially raised hopes of, an agreement on unified measures by summer 2020, the deadline of which was set by 140 countries set for the conclusion of the talks. The impact on global corporation tax will be twofold: the repeal of certain unilateral measures which were introduced as negotiations on the unified approach stalled and the introduction of new and additional taxing rights under Pillars 1 and 2 of the OECD project.
The Irish Government has always been a supporter of OECD measures (on the proviso that any new rules follow the well-established principle of aligning taxing rights with value creation, be appropriately targeted, adhere to established transfer pricing rules, and importantly provide certainty to businesses). Given any unified rules would impact on a number of companies operating in Ireland, certainty and clarity on the measures will be important for these businesses and the Irish economy. As such, Ireland will have welcomed the announcement by Secretary Yellen, and will work with the OECD and other countries to capitalise on the momentum, concluding on a unified approach to provide this certainty to businesses, by the deadline of summer 2020 if possible.
The increase in the UK's CT rate to 23%
The UK Budget – What are the implications of the decision to increase the UK corporation tax rate to 23%?
Edel Webb, Manager, Tax, Deloitte
: As many will be aware, the main headline of the recent UK Budget was the announcement of an increase in the rate of corporation tax from 19% to 25% with effect from April 2023, where a company has profits exceeding GBP250,000. The current UK rate of corporation tax of 19% will in general apply to companies with profits under ?50,000 due to their eligibility for a new small profits rate and relief will be available where profits are between GBP50,000 and GBP250,000, by way of companies being in a position to claim an amount of marginal relief such that there is a gradual increase in the effective corporation tax rate.
However, the small companies' rate will not apply to close investment-holding companies and such companies will continue to be subject to the main rate of corporation tax. This will have an impact on individuals who hold investment assets via corporate holding structures as the 25% rate will apply regardless of the level of the company's profit. The governance and succession benefits which holding assets within corporate structures offers can appeal to individuals but the adjustment in the overall tax profile will also need to be considered for future arrangements.
While April 2023 may appear to be well into the future, companies reporting under either UK GAAP or IFRS should use the new tax rates now when measuring deferred taxes to the extent that temporary differences will reverse after 1 April 2023. In addition, entities that expect marginal relief to be a significant factor, judgement should be applied in deciding the suitable tax rate to be used when calculating deferred tax assets and liabilities.
The increase will place an even greater gap between the UK rate and the Irish corporate tax trading rate of 12.5%, and has the potential of increasing Ireland's attractiveness where investors and / or multinational groups are comparing Ireland and the UK as a location for investment.
UK Budget: other consequences for ROI
What major opportunities and disadvantages potentially arise for ROI resident taxpayers from the UK Budget?
Aine Gibney, Manager, Tax, Deloitte
: As two common law, English speaking countries, Ireland and the UK are often compared as jurisdictions for international investment for new company and new venture set ups. As the difference in corporation tax rates will widen further as a result of the rate increases announced in the UK budget, this has the potential to provide a further stimulus to inward investment for Ireland.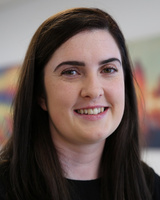 While the news of an increase in the corporate tax rate in the UK Budget could impact foreign direct investment in the UK, there were positive elements of the Budget which may enhance the UK's competitive offering as a location for foreign direct investment. An upcoming review of the existing R&D tax credit regime has been launched and an enhanced "super deduction" equal to 130% for expenditure incurred on certain plant and machinery for the next two years has been introduced, to name but a few.
An important consideration for ROI resident taxpayers is the repeal of UK's domestic legislation which gave effect to the EU Interest and Royalties Directive from 1 June 2021. Payments by a UK company, to companies within the EU, will no longer benefit from this withholding tax exemption on relevant payments. Any relevant payments now made to the EU will need to be considered under the terms of the relevant double taxation agreement. Exemptions or reduced rates may still apply, however, they will only apply to the extent such exemptions are provided for within the double taxation agreement. Consideration should be given to determine to what degree withholding tax can be alleviated and any associated administrative procedures that may need to be arranged prior to payments being made.
In line with the increase to the corporate tax rate, the rate of Diverted Profits Tax (DPT) is also set to increase from 25% to 31% from 1 April 2023. This increase was to be expected, as the rate of DPT would always be in excess of the corporate tax rate in order to serve as an effective deterrent.
Finally, in welcome news to those in the UK hospitality sector or those hoping for a staycation in the North of Ireland this summer, the government has announced an extension of the temporary reduced VAT rate of 5% until 30 September 2021 on supplies relating to hospitality, accommodation, or admission to certain attractions.
Ireland's Tax treaties
Ireland's Tax Treaty Network Further to the Irish Tax Monitor's discussion on Ireland's 74 international tax treaties in the last issue, the new 'Finance for Ireland' Government Action Plan has set the expansion of the tax treaty network as a new objective in 2021. Can you provide your thoughts on immediate opportunities for this expansion.
Marine Opperman, Assistant Manager, Tax, Deloitte
: The Irish Government has been developing strategies to advance the Irish financial services sector as a global hub in this industry for more than 35 years. The wake of Brexit has presented a welcome gap for Dublin to further advance this agenda and streams of financial services companies have shifted operations to Ireland, with the possibility of more to come.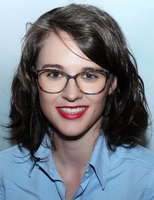 Developing countries further present opportunities for Ireland to gain a competitive edge. Anecdotal indications that Latin America and Africa are well positioned to become venture capital/fintech hubs globally may be particularly interesting from an Irish perspective.
While Ireland has treaties with many of the African financial services hubs, including a recently concluded treaty with Kenya, treaties with two leading financial services jurisdictions being Nigeria and Mauritius, are lacking. On the Latin American front Ireland does not have tax treaties with a number of financial services jurisdictions there including Brazil, Ecuador, Peru, Argentina and Colombia.
Ireland has particularly favourable treaties with some of the Asia Pacific jurisdictions, including China and Hong Kong, but treaties with Indonesia and Taiwan are lacking.
The negotiation of treaties with the countries noted above could greatly advance Ireland's efforts to become a leading financial services hub into Europe. Therefore, exploring opportunities to enhance Ireland's tax treaty network is not only an important undertaking, it may be crucial in the current economic environment.
Although Ireland may have noticeably less treaties, compared to other European jurisdictions (for example Ireland's 73 compared to the UK's 130 and Netherlands's 95 treaties), it is important to go about any expansion of the network in a smart and efficient manner.
It would be most welcome if the proposed enhancement of Ireland's tax treaties were achieved through a combination of new treaties and the ongoing revision of existing treaties, ultimately resulting in a treaty network that is strategically advantageous to Ireland.
Covid recovery
As businesses plan for the recovery, Government has continued to make concessionary moves to continue its support in view of the continued lockdown. Can you summarise some of the most significant of these, such as the concession allowing companies to reclaim R&D tax credit refunds early in 2021, and further business rates relief.
Adam Trundle, Assistant Manager, Tax, Deloitte
: In recognition of the vital importance of cashflow in supporting businesses recovery, Revenue are currently prioritising repayment of tax refunds, and it is notable that they are not withholding refunds until after iXBRL accounts have been filed, which had become standard practice. In particular, repayment of unutilised R&D tax credits usually cannot be paid earlier than the 21st day of the 9th month following the end of the relevant accounting period.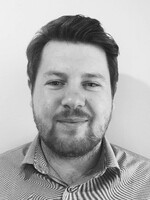 However, a Revenue concession now applies such that these repayments will be processed as soon as the associated returns are filed. It should be noted that the usual restrictions for the repayment in comparison to prior periods payroll tax and corporation tax liabilities continues to apply, as does the requirement to file a claim for R&D tax credits within 12 months of the relevant period end date.
Another concession that will be relevant for the majority of taxpayers is the current suspension of the late filing surcharge for corporation tax returns (Form CT1). Under the current concession, no late filing surcharge will be applied for late filing of Forms CT1 or iXBRL tagged financial statements that are due to be filed between 23 March 2020 and 23 June 2021. However, it should be noted that this concession is due to expire on 30 June 2021, at which point the late filing surcharge will presumably be applied to returns filed late after this date (subject to any extension of the concession).
In addition, late filing of returns would typically require the restriction of certain reliefs (e.g. utilisation of trading losses, group relief), however for returns due to be filed on or after 23 March 2020 this restriction is not required where the return is filed late as a result of COVID-19. Note that this concession does not apply where a return is deemed late because it was previously filed incorrectly due to deliberate or careless behaviour. Further, corporation taxpayers are entitled to claim accelerated loss relief for estimated losses incurred in accounting periods including some or all of the period 1 March 2020 to 31 December 2020.