The Contributors to this edition of the Irish Tax Monitor give a broad welcome to the Government's review and update of Ireland's 2018 Corporation Tax Roadmap, 'Ireland's Corporation Tax Roadmap January 2021 Update', which reviews the progress achieved on the Corporation tax front.
The Roadmap reviews the impressive and lengthening measures that have been introduced to the tax code in the years since the first 'Roadmap' in 2018, and indeed before, dating back to former Finance Minister Michael Noonan's memorable declaration in the 2013 Budget that Ireland aspires to "play fair and play to win", referenced again, in this month's Roundtable, by one of our contributors Deloitte's Joanne Fox (pp 44-45).
Also in the Roundtable this month is an overview of Ireland's tax treaty network, which has been separately identified in the new Ireland for Finance strategy Action Plan, 2021, published by the Department of Finance on February 11th.
Court news of major significance is also covered in responses on Perrigo- Tysabri, and on the TAC' s determination regarding retrospectivity of tax assessments by Revenue in relation to the scheme of arrangement regarding Abbvie's acquisition of Allergan (page 46).
The ongoing implications of Covid-19 in the tax and financial management spheres, and the December 23rd 2020 announcement by the Department of Finance of a Public Consultation on the workings of the Employment Investment Incentive (EII) are also examined by the Panel.
The Roadmap Update
The Minister for Finance, Paschal Donohoe T.D., on Thursday January 14th published an Update to

Ireland

's 2018 Corporation Tax Roadmap, '

Ireland

's Corporation Tax Roadmap January 2021 Update' outlining further actions that

Ireland

will be taking as part of international tax reform efforts.
For reference see here.
Can you assess the overall value of the Roadmap, and the nature of its commitments as a useful working document on

Ireland

's corporation tax position in the world?
Andrew Quinn, Partner and Head of Dublin Tax team, Maples and Calder, the Maples Group's law firm
: The
Ireland
Corporation Tax Roadmap was published by the Department of Finance in 2018, and this 2021 Update reflects actions taken to date and what is planned in the near future.
It is an important document for Irish and international business and advisers when assessing the impact of these changes. It also serves as a methodical, analytical and transparent record of
Ireland
's international tax system in a time of huge international focus on tax by governments, international organisations, NGOs, the media and the public generally.
The summary of measures implemented recently in
Ireland
shows the significant changes in international tax driven primarily by the OECD BEPS project and the EU ATAD.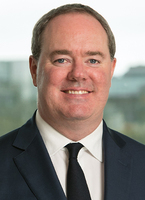 The roadmap of expected future actions includes major changes to the Irish corporation tax system such as the EU interest limitation rule which will be become law in 2021. This will impact a range of sectors including financial services, aircraft leasing, real estate and the multinational sector. A consultation process with the Department of Finance on interest limitation is ongoing with submissions for this phase due to the Department by Monday 8 March 2021.
There is also a commitment to consider the introduction of a territorial regime in
Ireland
with a public consultation this year. At present,
Ireland
has a worldwide system of taxation for Irish companies, which is complex and is increasingly unusual among other modern tax systems. Most OECD countries use a territorial based tax system which focuses on the taxation of profits earned within the jurisdiction, with anti-abuse measures to prevent the diversion of profits elsewhere. Previously, the absence of a CFC regime in
Ireland
was seen as an obstacle to a territorial system, but
Ireland
now has CFC rules as a result of EU ATAD. This could mean the introduction of an exemption based approach to foreign dividends of a holding company, rather than the current complex tax credit system. This would be a welcome change in that it would align the Irish tax system in this regard with international norms and reduce complexity.
Aileen Stephens, Director, Corporate Tax, Deloitte
: '
Ireland
's Corporation Tax Roadmap January 2021 Update' as recently published by the Irish Government has generally been very well received. It is clear to see that one macro objective of the Roadmap is the intention to provide a level of certainty to the business community. The Government have reiterated their commitment to providing a fair and transparent corporation tax regime, whilst acknowledging the backdrop of global and political challenges that present to international tax reform efforts. Clearly, in a world that is hampered with uncertainty, particularly as each nation in the world battles a global pandemic that is impacting the international corporate sector in a variety of ways, any level of certainty that is provided by the Irish Government on the administration of the corporate tax system should only be welcomed by the global tax forum and serve
Ireland
Inc. in a positive manner.
The Roadmap details various elements of international tax reform that have been a driver for domestic tax law change, which the Government have successfully implemented in accordance with the EU Anti-Tax Avoidance Directives (ATAD). It also outlines the Government's commitment to further action (on issues such as interest limitation rules, reverse hybrid aspects of the anti-hybrid rules and tax transparency rules for digital platforms, to name but a few) thereby providing greater certainty to business on imminent changes to the Irish tax code in the future and which also positively includes stakeholder engagement and consultation to achieve the end working solution. Of particular note is their reference to a formal annual stakeholder engagement process, to facilitate engagement on broader matters of interest which is very much welcomed and demonstrates that
Ireland
is open for business in a manner that is in accordance with international tax consensus whilst maintaining ongoing dialogue with business stakeholders to effect change in a cohesive and collaborative approach.
The Roadmap also recognises the international tax landscape remains in flux in the context of the International Tax Framework (commonly referred to as BEPS 2.0) with significant work underway at the OECD and also at EU level. The Update explains that consideration of what actions are appropriate for
Ireland
to take on tax reform issues are heavily influenced by the progress of this international work but overall it makes clear
Ireland
's desire is for a multilateral agreement which will be a welcome affirmation to many.
As corporations are forced to take stock and potentially reassess their strategy and structures on foot of Covid-19 challenges/opportunities, or indeed as the BEPS 2.0 narrative evolves,
Ireland
's affirmation of its 12.5% corporate tax rate backed by a commitment to an open and fair tax regime that welcomes consultation should put
Ireland
in good stead in this ever uncertain world.
The Roadmap Committments
Under the Roadmap Action Plan Commitments, which do you think are most significant?
Aileen Stephens, Director, Corporate Tax, Deloitte
: The Roadmap Update takes the opportunity to highlight the progress that has been achieved on 2018 commitments made by the Government to effect certain changes to the Irish corporate tax code, in accordance with international standards. Moreover, the Update also takes the opportunity to declare the Government's intentions on next steps which are encompassed by the 12 Action Plan Commitments.
These Commitments are in essence broken into two categories; the first being "Existing Commitments to Further Action" which outlines 5 areas where the Government have laid out issues where there has been a level of progress but which require further action to move forward, to conclude or indeed to initiate further discussion / consultation. The second category is entitled "Further Commitments to Action, Consideration and Consultation" which in effect is a commitment to 7 future actions some of which are more tangible and time specific than others. Discussed below are, in my view, the Commitments of most note:
• As regards the existing commitments, and whilst no surprise, it is good that the ATAD compliant interest limitation rules are to the fore of the list as Commitment 1. It provides certainty that the rules will be enshrined in legislation under Finance Bill 2021. As corporations plan ahead to navigate their forward looking strategies, interest relief is often a critical component that must be understood for modelling and planning purposes. The manner in which the existing interest relief rules will interact with these new rules will be of particular interest to understand and it is hoped that the consultation process will assist consideration of same.
• In the context of the EU perspective and related actions, it is noteworthy that the Government call out their "grave concerns about any proposals which may seek to undermine the requirement for unanimity on tax issues". The Update highlights that unanimity has not been an obstacle to very significant tax reform at European level, as demonstrated by the achievements in recent years. Thus Commitment 10 is important as it declares a proactive agenda that envisions successful agreement at the OECD but which is qualified by the wider comments of the Update made regarding the unwavering stance of the Government regarding the importance of consensus and protecting the principle of unanimity.
• Finally, Commitment 12 is very much welcomed as it provides clear intent that the Department of Finance is committed to dialogue with, and consideration of, stakeholders' views which will be enabled through a formal annual stakeholder engagement process, to facilitate engagement on broader matters of interest.
Ireland

's 74 tax treaties
A Review of tax treaties is also underway internationally in the context of the global assessment of corporation tax, such as BEPS and Globe. How extensive is

Ireland

's international tax treaty network and how important is it to

Ireland

's competitiveness and attraction as a jurisdiction. Do you think further progress in achieving a widening of this is possible in the coming years?
Joanne Fox, Assistant Manager, Financial Services Tax, Deloitte
: As it stands,
Ireland
currently has signed 74 double tax treaties, of which 73 are currently in effect.
Ireland
has economically advanced greatly since the first double tax agreement was signed and came into effect in the 1960s.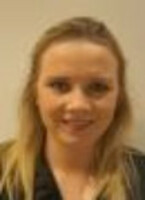 Ireland
is and has been an attractive country to multinationals over the past number of decades for reasons that include our gateway into the EU, along with our network of tax treaty jurisdictions. These treaties are of great importance to resident corporations as they can be the determining factors of items such as the withholding tax on royalties, interest and dividends and additionally the permanent establishment of an individual/or a company can be determined based on the relevant treaty.
Our tax treaty network is as important as ever, for example following Brexit,
Ireland
will have to rely on the tax treaty in place with the UK to alleviate the risk of double taxation. Additionally, recent changes to substance, permanent establishment, and other domestic tax rules in a number of jurisdictions following the global wave of international tax reform will cause significant reliance to increasingly be placed on treaties to govern taxing rights between different countries. Double tax treaties are key instruments to protect taxpayers and countries against unilateral tax measures that have and may be introduced in future by certain countries to clamp down on perceived unfair tax competition and profit shifting.
If
Ireland
wants to continue to grow and be an attractive country for FDI, our network will need to expand. Whereas our treaty network is something to be proud of, it should be borne in mind that
Ireland
currently falls below the average number of treaties held by European countries. Countries like France, Italy and the UK have a network in excess of 100 jurisdictions. Recently,
Ireland
has concluded negotiations for new double tax treaties with Kenya, Uruguay, Kosovo and Oman.
Ireland
will need to continue to seek new opportunities of further widening our International tax treaty network in order to allow the country to progress and grow globally. However, it is also important to consider the quality of the double tax agreements in place rather than just the quantity.
While it is imperative to seek opportunities with new jurisdictions, it is also important to continue to review and revise the treaties in place, with so many changes occurring on a global scale for example, as a result of the introduction of the MLI and the OECD's recent publication of the Pillar 1 and 2 Blueprints. It is important for
Ireland
to develop and expand our treaty network, to not only secure and provide an attractive location for investment but also to ensure we are compliant with EU and international consensus on international tax reform so that we continue to play fair, but play to win.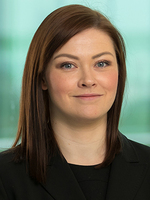 Lynn Cramer. Partner at Maples and Calder, the Maples Group's law firm
:
Ireland
's tax treaty network is certainly an important factor in ensuring
Ireland
's competitiveness as a jurisdiction in which to establish operations, with 73 of 74 negotiated treaties currently in effect.
Ireland
has particularly favourable treaties with some of the Asia Pacific jurisdictions, including China and Hong Kong. However, when compared to the UK with over 130 treaties, Netherlands with over 95 and Luxembourg with more than 80, it is clear that further work could be undertaken in relation to the treaty network.
One trend that we have seen in recent years with the implementation of the OECD Multilateral Instrument;the incorporation of the principal purpose test into treaties, and the increased focus on substance is that investment managers and arrangers would prefer to choose one single jurisdiction as their European investment base and build out a full platform from there. Obviously, the relative strengths of the treaty network in the various jurisdictions of choice will be an important factor in that decision, and in that regard
Ireland
could benefit from a widening of the treaty network to further enhance its competitiveness.
Of course, it is worth noting that an improvement in the domestic holding company regime would also be important to enhancing
Ireland
's location as a jurisdiction of choice through which to structure investments, particularly in light of the new Investment Limited Partnership structure now available. Like most advisors, in light of Brexit and the ongoing economic challenges, we would like to see renewed focus on enhancing
Ireland
's attractiveness as an investment and operating location, including through the negotiation of new treaties.
Perrigo
Perrigo has now indicated that it will not appeal the Supreme Court ruling on its tax case, covered in recent issues of the Irish Tax Monitor but will now challenge the Revenue's position to the Tax Appeals Commissioners. Can you comment on this development?
Sin Ki Tsang, Assistant Manager, Financial Services Tax, Deloitte
: The assessment notice issued by the Revenue Commissioners to Perrigo in November 2018 has led to the recent High Court case, which most tax practitioners would have kept a watchful eye on as the dispute, not only relates to more than €1.6 billion corporation tax assessment, but is also indicative of how it can be difficult for companies to rely on tax precedents or Revenue's practice, without at least a formal Revenue ruling.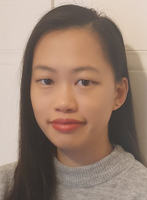 In the 155 page judgement of Mr Denis McDonald, the primary concern was whether the Revenue Commissioners could validly issue the amended assessment to Perrigo; as such, no conclusion was reached on the technical position of the transaction. Perrigo had ultimately "failed to establish any basis to interfere with the assessment". Although Perrigo has a right to appeal the High court ruling, it had now indicated that it will not appeal same. Instead, it will challenge the technical position on whether the disposal of the Tysabri IP should have been treated as trading income taxable at the 12.5% rate of corporation tax or a capital gain taxable at 33%, at the Tax Appeals Commission (TAC) in due course.
Although, the Judge had disagreed with Perrigo's claim in the High Court ruling that the evidences presented would demonstrate that the company had a legitimate expectation that their disposal of Tysabri IP constituted a trading transaction, however, Perrigo maintain that they have a strong case to present to the TAC. Most tax advisors and taxpayers will be carefully observing the development of Perrigo's Appeal.
In light of the development of the Perrigo case, it is important that companies carefully consider when disposing of any asset, in particular and in this case intellectual property, whether the facts and technical analysis will support taxing the disposal as trading income at 12.5%.
Abbvie - the TAC's finding against Revenue
In another disputed case in January the Revenue has challenged a ruling by the Tax Appeals Commission (TAC) that a €587 million tax assessment on AbbVie's acquisition of Allergan, by Revenue acting on a 2020 Finance Bill measure levying a 1% stamp duty on share cancellations which were previously exempt. What are your comments on this?
Lyn Barry, Manager, Private Clients Tax, Deloitte
: This case involved the interpretation and application of section 31D Stamp Duties Consolidation Act 1999 (SDCA). This provision was introduced to remove a stamp duty saving available in court-approved schemes of arrangement involving the cancellation of the existing shares of a target company in exchange for the payment of consideration to the shareholders, and the issuance of new shares to the person acquiring the company.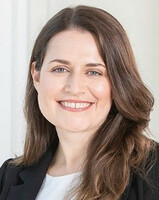 The TAC found against Revenue on a number of points. Agreement regarding the acquisition (the "Transaction") was reached before that year's Budget announcement, yet Revenue sought to raise an assessment under section 31D SDCA. In this regard, the TAC found that, as a general and well-established principle, law cannot be applied retrospectively.
EU Directive 2008/7 (the "Directive") promotes the free movement of capital among member states and article 5 of the Directive prohibits the imposition of stamp duty on a 'restructuring operation', the definition of which has been progressively widened over the years. The TAC, driven by the stated objectives of the Directive to abolish capital taxes and stamp duties in member states, and stimulate investment, found that the Transaction came within the definition of a restructuring operation under the Directive and reduced the liability to nil.
In reaching this conclusion, the view of the Commissioner was that a reinterpretation of section 31D SDCA was required to ensure conformity with the Directive. This reinterpretation was applied such that section 31D SDCA was given a more restrictive interpretation with the result that the Transaction did not trigger a liability to stamp duty on the basis that the shareholders of the target company received consideration comprised of a combination of shares and cash. If this aspect of the determination is upheld on appeal, such schemes of arrangement may still be structured in a way that section 31D SDCA does not apply and these transactions fall outside the charge to Irish stamp duty.
A significant portion of the determination deals with the jurisdiction of the TAC. Revenue sought to argue that the TAC did not have jurisdiction to consider matters of EU law, and was restricted to matters on quantum. The TAC firmly found against this assertion and held that all courts, tribunals and administrative bodies operating within the EU are obliged to consider matters of EU law as part of the process of decision-making.
Tax and Covid-19
The tax function in companies has played an important part in overall financial planning, with, in a considerable number of cases, tax becoming an enhanced part of the cash flow management process. With the second lockdown extending perhaps the earlier hoped-horizons for the duration of the pandemic, what lessons might corporate tax managers take from the experiences of 2020-21?
Deirdre Moynihan, Assistant Manager, Tax, Deloitte
: With the beginning of the COVID-19 Pandemic in March 2020, extended lockdowns in
Ireland
have had an adverse effect on businesses and their ability to survive. With many businesses closed or operating at reduced capacity, cash flow management became an important consideration in the short and medium term. During the pandemic, companies needed to manage their cash resources more aggressively to ensure they did not become insolvent. Previously the role of the tax manager in the cash flow management process would have been very limited. With the introduction of COVID -19 reliefs and taxation supports by the Government and the Revenue Commissioners, the role of the tax manager become more important in supporting companies in the management of their cash flow difficulties and tax managers would have learnt a number of lessons arising from this new role.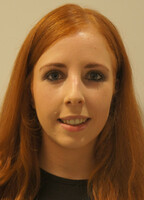 As part of their new role, tax managers were required to fully understand their company's tax position and to research and avail of the COVID-19 taxation supports put in place. One of the main lessons coming from this was the importance of reviewing the position of the company under all tax headings to determine whether the company would qualify for any additional tax reliefs and to assess whether there was scope to delay tax payments or accelerate any refunds or tax credits due.
Another lesson for tax managers was the importance of having up to date accurate financial statements and financial projections to assist in the claiming of certain reliefs and repayments. For example, companies who wished to avail of accelerated loss relief could not do so without having information to calculate their estimated tax adjusted trading loss for the period. In respect of the R&D tax credit, Revenue advised that they would issue R&D repayments before the corporation tax return filing date provided the return was filed with the R&D claim. As such, companies who were making an R&D claim were advised to file their corporation tax return as soon as possible to have their repayment issued. Importance was also placed on carrying out internal tax reviews, such as capital allowance reviews to identify any capital expenditure which may qualify for capital allowances. As the pandemic continues, tax managers can use the lessons learned and expand on their role to further assist the finance function with the cash flow management process.
The Employment Investment Incentive
On December 23rd 2020 the Department of Finance announced a Public Consultation on the workings of the Employment Investment Incentive (EII). What issues do you believe could be addressed in the consultation process?
Nora Cosgrove, Director, Corporate Tax, Deloitte
: The EII Scheme is not only an essential tax relief mechanism utilised by investors but also is a vital support for SMEs who need financial support for growth and expansion. Whilst, it should form a key source of financing for SMEs (particularly during their recovery from the impacts of COVID-19), there are issues with the scheme that need to be addressed to improve the functioning and popularity of the scheme for both investor and investee.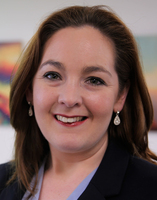 Given the importance of the UK as a competitor for inward investment and a key export market for Irish based businesses, a comparison with the UK is particularly important. Particularly, we would welcome a review of the limits available for relief under the current scheme to allow the EIIS to become more attractive to investors. The UK EIS is much more generous allowing investors raise GBP1,000,000 per annum compared to the Irish EII Scheme which allows significantly less.
Also, by comparison to the UK, investors in the EII in
Ireland
are disadvantaged in terms of the capital gains treatment both in terms of taxation on capital gains and in the use of capital losses but potentially have a higher level of percentage tax relief subject to meeting certain conditions. By comparison, two separate capital gains tax ('CGT') reliefs exist in the UK EI scheme:
• Disposal relief, where shares in an EIS company are disposed of and certain criteria are met; and
• Deferral relief, where a gain arising on a disposal of any asset is deferred against a qualifying investment in shares issued by a company that meets specified requirements.
Consideration should be given to affording similar relief from CGT in
Ireland
on EIIS investments made in the next two years. Such relief could provide an incentive for increased investment in companies looking to make a quick recovery in a post COVID-19 world.
In line with the Indecon review in 2018, we would also welcome a removal of the requirement for tourism enterprises to have their applications reviewed by Failte
Ireland
. As COVID-19 restrictions eventually ease, enterprises in these sectors will see a significant increase in demand and it will be essential for companies in these sectors to have access to finance quickly in order to effectively carry on their trading activities.
Finally, an easement on the connected party rules especially in relation to micro enterprises would be a welcome development. The current legislation does not account for the fact that many micro- enterprises rely on the support of family members in the early years of trading to support the business until it becomes profitable.