Ashley Payn, Director, Data Management, Analytics & Innovation, Office of the COO at RBC Investor & Treasury Services and Ryan Guichon, Product Head for Fund Administration & Accounting Services at RBC Investor & Treasury Services
: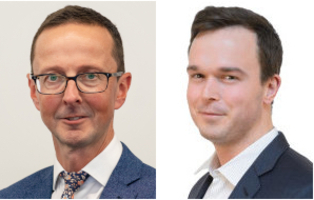 The opportunities and demands on asset servicing providers will continue to laser-focus investment in their data assets and data services while providing high end developer tools for their clients to seamlessly integrate the provider data into automated investment processes.
This automated investment process extends from the crafting of the investment strategy where clients are using more mindful and aware quantitative investment programs to pair with the qualitative analysis that their investment managers are producing. The question is not whether or not automation is an area of focus for some of our clients, as it is a focus for all of our clients, but whether clients can most effectively move humans into qualitative analysis roles or quantitative analysis design roles, and can we offer an operating model that facilitates an effective modernisation along this path.
Big data analytics and the related data science programs are a must-have in the business for clients looking to successfully manage a generational change where a distribution of funds will be expected to be digital first and the performance of funds will be gauged on more granular data offering insights on performance and social impact.
Meliosa O'Caoimh, Ireland Country Head, Northern Trust
: Providing clients with analytical insights to support their decision-making is a natural extension of our role as their asset servicer. At Northern Trust we have long helped clients across areas such as assessing investment risk, projecting the potential impact of trends on their portfolios, and delivering transparency over their assets.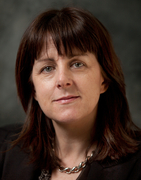 An area of particular focus at present is helping clients harness the power of data science to turn information into insights that can deliver enhanced outcomes. Rapid advances in data science technology can help clients sort through information more quickly and integrate data from multiple sources to find patterns and identify behaviours.
The resulting insights can be used, for example, to help clients optimise their investment processes or screen ESG factors at higher levels of efficiency. To help our clients drive faster and smarter investment decisions, we have launched our Investment Data Science capabilities in the past 18 months through a network of partnerships with leading technology firms.
These comprise data science and behavioural analytics, pairing Northern Trust's core asset servicing data with a range of technology partners. These partnerships can help clients extract greater value from their data to inform their investment decisions.