Siobhan Moran, Head of Client Coverage, Ireland at RBC Investor & Treasury Services
: There are many ways in which open architecture can be valuable for fund distribution. Financial services firms continue to explore optimal ways to digitize the account opening experience with clients and the Covid-19 pandemic further emphasized the need for more collaboration between transfer agents, asset managers and platform providers.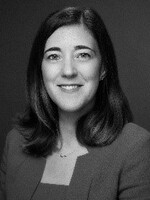 With a range of platforms in use, effective solutions need to be technology agnostic and be able to operate on a wide range of open IT architecture. One of the potential solutions is the distributed ledger technology (DLT) system, however it is not yet clear what the best deployment of DLT would be for the funds industry.
In this model, DLT platforms represent an expansion of the current industry distribution model, with multiple DLT solutions that the industry needs to integrate in the same way it does with new platforms today. We continue to view the role of transfer agency as an evolving one with real growth potential and one which goes beyond trading. In our experience, asset managers spend more time working with the transfer agency than any other service, placing value on that role as it impacts on the quality of the investor experience.
Annette Stack, Director, IQ EQ Fund Management (Ireland) Limited
: Open-architecture is not a new concept in the funds industry as distribution models continue to evolve in the current digital era. Open-architecture models provide greater choice, transparency and comparability for investors, enabling them to make informed decisions. Such models also encourage competition, leading to better outcomes for investors. Rationalisation of cost structures is a key consideration in evaluating the direction of travel for distribution models. Downward fee pressure is set to continue with expected growth in the passive funds space and in exchange-traded funds (ETFs), and consequently, efficient digital models that enable direct access to the end investor are set to thrive.
Historically in Europe, fund investors were generally institutional. However, with the rise of the retail investor and, in particular, with the millennial market seeking to invest directly, we will see greater use of fund platforms. According to research by Funds Europe, 44% of respondents in Europe said they anticipate that assets under administration on fund platforms will likely rise over the next three years, and 85% of all respondents said they expected an 'increase' or 'large increase' in their region.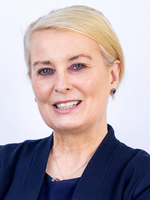 We have already seen consolidation of fund platforms to achieve economies of scale, which is critical to their success from a cost efficiency perspective. The successful platforms of the future will offer real choice for investors and will incorporate the following elements into their operating models:
1. High standards of client service
2. Information sharing of available fund data with the end investor
3. Data mining and sharing of data with asset managers to enable managers to meet commercial and compliance requirements
4. Optimising processes through a central platform that brings together the whole ecosystem of stakeholders
The direct-to-investor model is not as widespread in continental Europe as it is in the US or the UK, but we anticipate this model will continue to grow. Recent evidence of this trend is highlighted by Transact's appointment of Blackrock to manage model portfolios devised by Transact on their advisory platform. Advisory firms are increasingly outsourcing investment management to third party discretionary investment managers and multi-asset funds hosted on platforms. Blackrock's appointment by Transact comes shortly after Aviva Investors and Carmignac both teamed up with SimplyBiz to launch model portfolio services in the UK.
Increasingly, we are seeing traditional funds organisations engage in partnerships with technology firms, which is leading to the integration of technology firms into the financial services architecture. Could they disrupt the distribution models of the future or would they want to directly enter an industry that is so tightly regulated? Time will tell!