Barry O'Brien, Head of Funds, Ireland at Apex Group company FundRock
: Ireland continues to be the domicile of choice for EU ETFs. In the US there has been a migration from active to passive where the mutual fund is in decline and this is also true in Europe where the ETF market is growing at an enormous pace.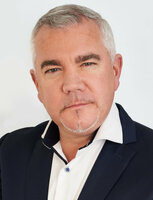 Service providers who offer platform solutions on a single source basis will be viewed as a great fit in the ETF ecosystem especially if it is on a global basis. The wider ETP space continues to grow also with greater exposure possible now than ever before to a wide range of alternative investments including commodities and digital assets. Automation and experience in this area is key to cost reduction and time to market.
Apex Group serves a diverse range of ETF/ETN/ETC/ETPs and crypto funds. Providers who can handle complexity across multiple jurisdictions and investment strategies and who are not afraid of change and innovation will thrive as new product sets emerge and blockchain driven platforms become the norm. This is not to be confused with crypto currencies as an asset class which is still very much "buyer beware" for many Initial Coin Offerings – ICOs.