Barry O'Brien, Head of Funds, Ireland at Apex Group company FundRock
: There has been significant consolidation across the ManCo space in Ireland leaving only a small number of leading providers. FundRock as well as being the number one independent ManCo in Luxembourg also enjoys a top 5 position in Ireland through organic growth.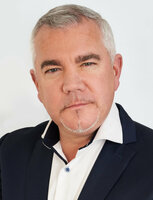 The number of Self-Managed Investment Companies or SMICs in Ireland has reduced by over 50% in the last year as shown by PwC research. This has been to the benefit of independent Management Companies and as a direct result of the Central Bank CP 86 process. We predict continued and more widespread use of independent providers by asset managers leaving them to focus on core investment activities, freeing up resources and capital from non-core tasks.
Active distribution is now a key component of any ManCo offering for in demand strategies and a differentiator in the market where non-EU managers have no experience or substance on the ground in Europe. A ManCo who as well as being global distributor can also provide an experienced active sales team throughout Europe and beyond can be of huge benefit.
Platform options offer a quicker route to market and are more and more popular albeit that the bigger firms still like to see their "name over the door" with standalone solutions. It used to be the case that asset managers of scale (multiple billions) would also tend to have an inhouse ManCo solution but this is not the case anymore with a divergence occurring even at the bigger end of the scale and not only for new market entrants or those using a hosted solution on a temporary basis as they set-up their own operations.