Ian Sinclair, Managing Director & Head, Digital/Crypto Assets RBC Investor & Treasury Services
: Over the past few years, we have seen an uptick in the demand for custodial services in tokenised assets, which can include but are not limited to cryptocurrencies, stable coins and non-fungible tokens (NFTs). As the safekeeping of assets is a custodian's priority, this also applies to tokenised assets.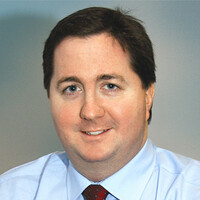 However with a new asset class comes the requirement to deploy appropriate infrastructure in order to be able to service those assets in-line with client demand and seamlessly combining TradFi with the new world of Web 3.0. A critical component of this infrastructure and a pre-requisite to any blockchain interaction is private key management. Ensuring safety and security of the private key(s) to keep client assets as safe and secure as possible is of paramount importance but this security needs to be carefully balanced with timely execution so it is likely that we see an array of capabilities that combine cold, warm, hot storage in some combination.
Tokenised assets are a relatively novel concept to individuals, institutions and regulators and therefore we have witnessed a fragmented approach to the regulation of these assets. From one perspective, the Ontario Securities Commission (OSC) have been forward looking with the approval of 20+ ETFs backed by "physical" cryptocurrencies whereas the Securities and Exchange Commission (SEC) has only approved futures backed ETFs. It is vital to keep in close contact with regulators globally as they evolve their perspectives and align with one another.
Finally, ESG is also a key consideration for tokenised assets, where proof-of-work consensus mechanisms utilise a vast amount of energy to "mine". This means the focus could shift towards a protocol that is less energy intensive such as proof-of-stake.