Meliosa O'Caoimh, Country Head, Ireland, Northern Trust
: Last year's growth in assets reflects the success of the Irish funds industry in developing a funds framework and bedrock of professional expertise that continues to be attractive to the global investment community, through both steady and more challenging backdrops.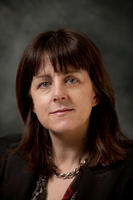 Asset managers from around the world continue to work with us to manufacture fund products, package them into Irish fund vehicles and distribute them around the world. From our perspective as asset servicer to investment funds, we have seen significant growth in the past year across both traditional and alternative asset classes, but also quite specifically in private capital.
Our experience is that a number of asset managers, that have historically been more active in the traditional rather than alternatives space, are now looking at launching private capital products at scale and at adding access to these funds for their clients to diversify their offerings. This aligns with the figures cited covering our industry's recent stellar period of growth up to the period of market turbulence we are currently experiencing.
Mark Seavers, Chief Investment Officer, IQ-EQ Fund Management (Ireland) Limited
: The Irish Funds industry had a strong year in 2021 with net assets exceeding €4 trillion (according to Irish Funds Industry Association) for the first time, representing year on year growth of 22%, and with the number of funds (including sub-funds) increasing by 410 to 8,732, representing year on year growth of 5%. In total the number of AIFs increased by a net 182 and the number of UCITS funds increased by a net 228.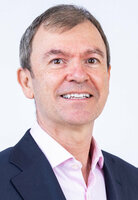 In terms of net sales, the Irish Funds Industry Association reported QIAIFs saw over €70 billion of net inflows in 2021 which was an increase of 150% compared with the €28 billion of inflows in 2020. UCITS funds by comparison had inflows of €237 billion in 2021 which was an increase of 12% compared with the €212 billion of inflows in 2020.
While overall net asset growth partly reflects rising equity markets in 2021, the results also show solid fund inflows and fund formation activity. Ireland continues to consolidate its position as one of the key fund domiciles in Europe and a particularly attractive fund location for non-European managers raising capital in Europe.
Ireland is also increasingly attractive to alternative investment fund managers, and regulatory developments over the past few years such as the Investment Limited Partnership will no doubt continue to attract global alternative investment fund managers to Ireland.
We can probably expect growth in 2022 to be more muted due to global concerns such as the war in Ukraine, the energy supply crisis, and inflation. These concerns may impact fund formation directly and may also impact net assets through flows as well as from the pull back in global markets seen in early 2022.
Data from EFAMA (the European Fund and Asset Management Association) suggests that in early 2022 the UCITS outflows were concentrated in money market and bond funds which may reflect concerns about inflation and rising yields. While AIFs are often closed ended or otherwise have redemption restrictions, the same themes will likely influence AIF fund inflows in the early part of 2022.