Mark Seavers, Chief Investment Officer, IQ-EQ Fund Management (Ireland) Limited
: Russia's invasion of Ukraine is impacting how asset managers integrate ESG within their investment decisions.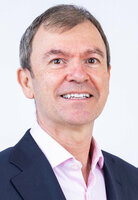 The invasion has underlined Europe's dependence on Russian gas. According to GlobalData's executive briefing, the energy crisis caused by the war might prompt increased investment in the renewable economy. The EU's search for alternatives to Russian gas could positively impact the transition from fossil fuels to renewables. This would represent an investment opportunity for asset managers.
As for social and governance considerations, the sanctions on Russia have forced managers to re-assess their portfolios and take a more stringent approach to where they invest and how ESG is integrated, not only at the funds level but also within their portfolio companies. According to Bloomberg, there were at least $8.3bn of ESG-funds held in Russian assets prior to the invasion. In future, asset managers may give a greater focus to human rights violations before they decide to invest in a country.