Ross McCann, Alter Domus, Ireland
: One of the main challenges managers coming to Ireland may face is a general unfamiliarity with the jurisdiction, especially if they come from outside Europe.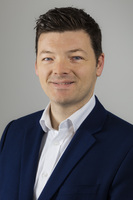 Thankfully, this can be addressed by having a strong network of advisors, lawyers and service providers who can really guide and partner with them by setting up and operating in Ireland.
Getting to grips with local regulation can be a struggle, where understanding the particulars of the regulatory reporting required and other such intricacies is key. Here once again, managers will benefit from using service providers who have in-depth, local experience and can take on that type of work in the background. Our work is essentially about letting the managers continue to focus on taking advantage of opportunities and managing assets.
The ability to provide a full-service solution is a compelling component for the 1,000 or so managers who are already in Ireland and want to do business from there, both from an efficiency perspective but also in terms of depth and breadth of knowledge and experience.
Locally, we have been setting up our firm to take advantage of the anticipated in Ireland. This has involved expanding our service line to have an even stronger administration and corporate services offering. We are also opening a ManCo business, in addition to a real assets depositary, enabling us to offer managers a one-stop-shop.
Cryptocurrencies: a new asset class?
How do you see the market in cryptocurrencies and other blockchain-based assets developing?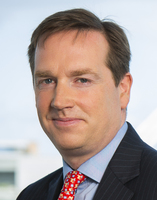 Brian Higgins & Karen Jennings, Dillon Eustace
: If anything can be learned from recent tech developments in financial markets (such as the rise in popularity of cryptocurrencies and other blockchain-based assets, and the fall-rise-and-fall of GameStop triggered by low commission trading apps) it is that the asset management industry is in an unprecedented state of flux.
The recent rise in popularity (and value) of "non-fungible tokens" could herald the growth of a new form of asset class, proving once again that where an asset is rare (even where that rarity is fabricated) it will increase the perceived worth of such an investment.
Recent history (see the examples above) has taught us that the volatility (and thus risk) of investment in "new" assets, or via new channels of investment, means that investment through a fund is somewhat niche. Nevertheless, this is an area in which we can expect growth in the coming years, even if, initially, it is only on the margins of the industry as a whole (as it is likely to take time before European regulators become comfortable with retail funds investing directly in cryptocurrencies and other blockchain-based assets).