Meliosa O'Caoimh, Northern Trust
: The digitalisation of investment management offers potentially transformative benefits for our clients and their investors. We have developed our enhanced digital technology platform, Northern Trust Matrix™ to help our clients embrace the power of digitalisation and continue to roll out its functionality beginning with our servicing for European transfer agency clients.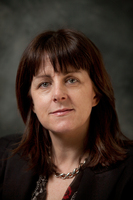 However, the pandemic accelerated the trend towards increased use of digital tools across our industry, including the replacement of manual processes and paper-based communications methods with new types of online experiences.
We also expect the investor market to evolve rapidly as investors become more confident in their use of technology, resulting in-part from their experiences in using digital tools for everyday tasks through the pandemic. There will likely to be increased interest in direct investment, which can be facilitated by digitalisation, and we expect to see asset managers rethink their distribution models to this end. Through Matrix™ we will be able to offer asset managers a seamless route for distributing their funds directly to investors via our digital capabilities.
Claire O'Brien, RBC Investor & Treasury Services: The situation brought about by COVID-19 has been a catalyst to accelerate digitisation of manual processes and legacy technologies across the industry. This new environment highlighted some inefficiencies in the value chain, and businesses had to move quickly to introduce solutions in a work-from-home environment. From a service standpoint at RBC Investor & Treasury Services (RBC I&TS), this environment provided the opportunity to leverage our technology and expertise to ensure continuity of our service while implementing new enhancements.
Some examples of digital enhancements we made in light of COVID-19 were: digital automatic payments, digital oversight reports/automated reporting, e-signature tools, enhancements to the RBC One client portal, the implementation of real time live data dashboards and more.
To continue on this digital path, we will continue to reimagine the client experience and reduce the number of manual processes in our solutions.
Joanne McEnteggart, IQ-EQ Ireland
: With the Covid-19 volatility from last year in mind, 2021 will see more businesses taking smarter approaches to information to increase transparency and facilitate informed investment decision-making. In the alternative assets sphere specifically, detailed real-time data is key for fund managers as they come under pressure from investors to deliver greater returns. We anticipate the intelligent use of data will continue to grow as firms look for better and more in-depth insights to support their portfolio decisions and add further value for their clients.
At IQ-EQ, we're already supporting this trend with our proprietary IQ-EQ Cosmos platform, which is unique in the market as a fully customisable, multi-asset class reporting tool that turns real-time data into crucial investment intelligence with the support of in-house technical and technological experts. It also allows insights to be clearly communicated to key stakeholders through data visualisation, which is another element we believe will really take off in 2021.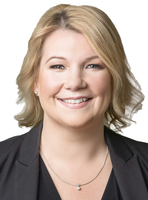 IQ-EQ is committed to investment in technology as a way of providing the very best client experience and driving continued growth. Tech innovation has been one of our key priorities throughout 2020 and remains so. We've introduced bespoke platforms, developed existing systems and are finding tech-enabled solutions to enhance operational efficiencies for our business and for clients, for example using robotic process automation (RPA) and blockchain technologies. We strive to be a data-led organisation and are actively looking at how we can harness AI and machine learning as it relates to the servicing of funds and SPVs.
Ross McCann, Alter Domus
: From our own perspective which is essentially focused on closed-ended or private asset funds, the advancements for end clients— namely managers and their investors— are around data access. Our sector of the industry has historically been higher up the chain when it comes to AI, primarily due to the lower volume, higher complexity levels of tasks and transactions with a much greater focus on relationships. However, the power of AI has accelerated and in recognition of this, our business has employed a growing team of AI automation experts and engineers to scope and implement AI into all areas across the business. Investor relationships for private asset funds, for example, represent a much more intimate proposition and human interactions within service provision are always going to be important. However, investors, particularly institutional investors, are increasingly looking for more detailed, bespoke reporting and wider access to data. To meet these demands, significant investment in our client and investor reporting platforms is providing investors with quicker access and viewing control over larger amounts of data. Our business is also benefitting from an increased use of 'bots' providing more automation of manual tasks thereby saving time and reducing risk. Ultimately, this feeds into more time for higher value-added tasks, particularly regarding client and investor relationships.
Hazel Doyle, Simmons & Simmons, Ireland
: The financial services industry has seen drastic technology-led changes over the past few years however, the use of technology is not limited to financial institutions, law firms and regulators now also need to be innovative and embrace technology in order to stay in tune with the technological advances taking place.
Technology presents opportunities for clients and gives clients a clear advantage over others. In the legal sector technology allows us to delivers smarter solutions for our clients and drive change for the better in the legal market. The potential to deploy data science, technology and design to reimagine the delivery of legal services can positively impact every legal professional and business and in turn create real advances for our clients.
The Central Bank has been proactively seeking to understand and anticipate how innovation is changing financial services provision. The Central Bank wants to understand the threats to the sustainability of existing business models, how technology is driving change, the business models of potential new entrants and the implications for the financial services system and consumers of financial services and products. This has an overall benefit to the market at large as it increases the awareness among supervisors and builds on their existing knowledge of innovative activity in financial services.
We are seeing more FinTech businesses breaking through into the financial services industry. An example of this is in the crypto-assets space. While the Central Bank is engaged with innovation and FinTech, it like many other regulators, it has refrained from developing a specific domestic regulatory regime for crypto-assets. On a positive note however, the European Commission aims to bring crypto-assets into the regulatory sphere on a harmonised basis across the EU following the publication of the draft Markets In Crypto-Assets Regulation by the European Commission.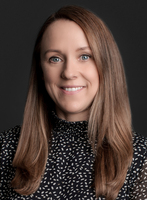 Tadhg Young, State Street
: Data: - This is where the biggest advances in technology have occurred recently and where the funds industry has reaped the greatest rewards. But fragmented, siloed approaches to data management produce redundant and sometimes conflicting results.
Asset managers need: Simplified data management - By consolidating data sources and systems onto one platform, managers benefit from fewer manual reconciliations, an increase in data timeliness and accuracy, and greater collaboration across their organisation.
Faster, more efficient investment decision-making: Frictionless access to the right information helps managers take action on that data quickly. Institutions need to incorporate data from their own systems and preferred providers, making all of their information available across the investment lifecycle in near real time.
Increased focus on innovation: – Less time spent managing data means more time spent on activities that make a difference to fund investors: generating enhanced returns and developing new investment products.
This is why we developed the State Street AlphaSM Data Platform. It's a data platform with frictionless integration to the front office that can help reduce the cost and risk associated with today's data complexities.
The Alpha Data Platform leverages Microsoft Azure and Snowflake? to provide a centralised data management solution that aligns with an asset manager's environment, delivers data in near real time and integrates with third parties. The platform provides full transparency into data availability, definitions, usage and lineage. It also uses cloud-native technology with the scale and flexibility to meet the demands of today's shifting markets. The extensible data model facilitates data sharing across ecosystems, with a framework to integrate third-party data sets. Furthermore, the Snowflake Data Marketplace expands access to data sources and allows fund managers to uncover unique insights.
By enhancing and simplifying their data integration, asset managers can reduce both time-to-market and operational costs.