Meliosa O'Caoimh, Northern Trust
: The past year has forced us to think about introducing change that previously may have likely taken longer to implement. Our teams appreciate opportunities for flexible working and historically the programmes we ran in this area have been very popular. Hybrid working arrangements are now a normal part of the working experience.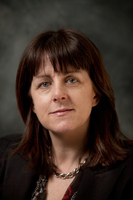 Of course, not everyone enjoys the same levels of logistic and environmental flexibility to enable them to work from home. A continuing focus for us will be to create tools, technology and other facilities to help our staff in the most appropriate manner befitting their circumstances.
We will also be engaging directly with clients and industry peers on evolving how we work. While widespread use of video communication has been important and useful, it is not seen as a total substitute for in-person engagement. Naturally, we will engage with our clients sensibly to figure out the optimal engagement model for them and us.
Claire O'Brien, RBC Investor & Treasury Services
: The circumstances resulting from COVID-19 had immediate and lasting impacts, and drove the industry to implement efficiencies, automate processes and leverage technology to digitise client and investor experiences. Some of the largest gains and efficiencies we've seen are within operational resilience, overall business processes and digitisation.
What was most surprising was the speed at which many changes and efficiencies occurred. Seemingly overnight, we went from a paper-based industry to nearly paperless.
Throughout this pandemic period, the high number of people and businesses operating remotely required businesses to implement many contingency measures. Business continuity plans had to be revisited due to restrictions on employees traveling to physical or secondary sites. Additionally, organisations needed to assess and strengthen their cybersecurity programs and make any necessary changes to accommodate a predominantly at-home workforce to prevent attacks that could be detrimental.
While managing social distancing requirements, strong connectivity with clients remained crucial. New methods of communication became the norm as face-to-face meetings were replaced with phone and video calls.
From an operational standpoint, asset managers considered their operating models and the capacity to handle increased volumes and volatility. While uncertainty remains, the ongoing challenge will be to frequently assess and revise the operational enhancements made as needed.
Ross McCann, Alter Domus
: There is no doubt that, like many others, firms in this industry will have lower office footprint requirements in the future as WFH will feature much more prominently. For managers who typically occupy prime office space in the most expensive cities, this opens up a real permanent opportunity to reduce some overhead costs, which may go some way to offset the increasing cost of regulation and downward pressure on fee margins. There are also big benefits to attracting and retaining talent where resources are constrained. Employees do not necessarily need to be within a daily commute of the office, allowing firms to cast wider nets to attract the people they need. The transformative leap in reliance on video conference technology not only allows managers and others to better connect with existing global clients and businesses but also seek out new opportunities and clients with better marketing and distribution networks. This may also replace some travel time and overheads in the future. Face-to-face contact and interaction are essential for building culture and relationships. However, firms will need to figure out how to prioritise this and get the balance right. A large element of the informal on-the-job training and knowledge/idea sharing is lost from the typical office environment when people are remotely connected. To counter this, firms will need policies and technology to bridge the gaps in terms of process automation, training, and cyber security, and this has indeed been accelerated in the past year.
Tadhg Young, State Street
: When the COVID-19 triggered market crisis hit the fund management industry last spring, most firms were already engaged in a process of digitisation.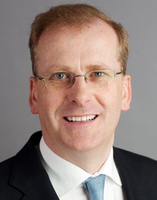 The increasing use of technology to automate manual processes – in particular those involving data management – has been a goal of the industry for several years now.
The pandemic, however, forced large numbers of staff out of their offices at once and required firms to come up with technology-based, remote working solutions at short notice (and for many firms across a global range of locations at once).
In the longer term, this focus on remote working appears to have made some changes to asset managers' approach to using technology.
In State Street's fourth annual Growth Study, a survey of senior executives from more than 600 investment institutions worldwide that included 213 asset managers, respondents claimed the experience of the pandemic had altered their future priorities for internal investment in operations and technology.
When asked, "Which areas will your organisation prioritise for its technology spending and upgrades over the next 12 months? Also, which areas may become deprioritised as a result of COVID-19?" more than a third of asset managers (37 percent) said they will spend more on cyber security than previously planned.
This is understandable in an environment where far more sensitive information is being discussed using web-based communication platforms, and especially given a surprisingly large number of asset manager respondents (57 percent) anticipated "all or most" of their staff will continue working from home "all of the time", post-pandemic.
But the other areas of investment getting a boost from COVID-19 were automation-focused too: 30 percent plan to spend more than they had been on investment analytics tools, and 29 percent on digital distribution and client experience functions.
Our previous growth studies have shown that these were already priority areas for asset managers (especially cyber security and investment analytics). But the crisis has clearly necessitated invention, forcing firms to accelerate their digitisation plans.