Joanne McEnteggart, IQ-EQ
: With scores of different ESG standards currently in practice, there is a clear need and desire to establish one set of broad industry standards that is voluntarily followed by all market participants; the main aims being to promote top-of-the-line ESG practices that make all businesses operate responsibly in society, allow stakeholders to compare one against another and reward those that are following the best ESG benchmarks in their true letter and spirit.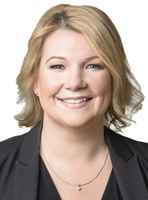 Many different organisations are coming together to achieve this goal with varying degrees of success. However, it still remains to be seen how quickly a result can be produced that meets the urgency expressed by various stakeholders, including many governments, investors and society as a whole. SFDR and the EU's upcoming Taxonomy regulation represent efforts to prevent 'greenwashing' of investment products and channel financing towards more sustainable activities.
While these initiatives do have a limited scope, they have been welcomed by various groups of stakeholders as they will likely quicken the process of establishing a single yardstick that enables comparison of the ESG-related credentials of different financial products.
In the long run, the organisations that follow ESG principles in their broadest definitions are the ones expected to reap the most benefits for themselves and for the communities/jurisdictions in which they operate. These businesses will be the ones that not only gain directly from such factors as energy conservation, good governance and creating a motivated workforce, but will also be the ones that everyone wants to be associated with – including customers, investors and other stakeholders.
At IQ-EQ, we are taking our commitment to ESG standards a step further by enabling other businesses to find direction on their ESG journey (through our new IQ-EQ Compass offering), thus providing a multiplier effect for the markets and countries where these businesses operate. We would certainly argue that, when jurisdictional businesses exhibit exemplary behaviours and practices, those jurisdictions steadily gain an advantage over the competition and become preferred bases for other businesses to operate from.
Brian Higgins and Karen Jennings, Dillon Eustace
: The European Union has introduced a suite of legislation (with further legislation to follow) in relation to sustainable investment (the ESG Framework). An important piece of the ESG Framework is the Regulation on Sustainability-related Disclosures in the Financial Services Sector (SFDR), which came into effect on 10 March 2021.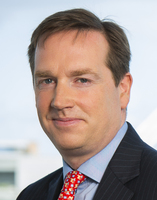 SFDR seeks to ensure that there is a harmonised and consistent approach to investor disclosure regarding the integration of sustainability risk in investment products within the EU. In advance of SFDR becoming effective, fund managers had to carry out a significant amount of work to ensure they had the necessary procedures in place to categorise and operate their funds in a manner which is appropriate and consistent with these new investor disclosure requirements.
The technical standards that support SFDR are expected to come into effect from the start of 2022. SFDR is intended to work together with other aspects of the ESG Framework. This includes the Taxonomy Regulation, which will become effective on a phased based commencing at the start of 2022. As recently as 15 March 2021, the European Securities Authorities (ESAs) issued a consultation paper on taxonomy-related sustainability disclosures. This consultation will be open until May of 2021. It is interesting to note that this consultation process is not limited to the Taxonomy Regulations, but also the technical standards to be issued under SFDR (for example it suggests further amendments to the disclosure templates which the ESAs included in their final report on the draft SFDR Regulatory Technical Standards in February 2021).
Clearly, this is an area that is still evolving at a European Level. I would therefore suggest that, at this juncture, it would be important to allow fund managers and investors the time to fully adopt to this new legislative process. In addition, in other jurisdictions such as the US (who are coming back into the Paris Climate Accord), we can also expect ESG disclosure legislation to follow. It would benefit all stakeholders (including fund promoters; third party data providers and investors) if the international regimes were to be as similar as possible as this will help efficiencies and would allow for consistency in respect of investor disclosures.
Ross McCann, Alter Domus
: It's clear that, as with all regulations, SFDR will be subject to evolution in tandem with how ESG evolves. ESG is a relatively new and fast-moving area, therefore broader standards could actually help support firms with the changes needed in keeping up with that evolution. They could also offer the flexibility needed for firms depending on their strategic requirements. Maintaining a high level of transparency of a firm's position is key for investors to make informed choices. As a result, this may involve a higher level of governance to ensure firms are held accountable so there is a balance to strike between flexibility and cost.
Tadhg Young, State Street
: The European financial services sector has just gone through significant efforts to implement the SFDR requirements with more work likely to be required as further details on the level two measures materialise. While regional efforts such as the SFDR are positive, climate change is a global risk that requires global solutions. This also applies to addressing the persistent lack of meaningful, comparable and consistent data – an important impediment in the area of sustainable finance. The adoption of global standards and frameworks for such data and disclosures will result in all relevant stakeholders having access to relevant data that is not only comparable across sectors but also across different locations.
However, with data having been identified as a key area, we are seeing the emergence of a multitude of standards and frameworks across the globe. While these efforts are to be welcomed, a consensus is needed on which of these standards to adopt. At State Street, we believe that in the area of corporate disclosures, relevant frameworks are already available: the Sustainability Accounting Standards Board and the Taskforce on Climate-related Financial Disclosures have developed such frameworks and we strongly support their broader adoption and implementation.
As countries consider how to position themselves in the area of sustainable finance going forward, adopting and following global standards is key. In the case of Ireland, it should continue to pursue its thoughtful approach to implementing regulation when considering SFDR and other ESG-related disclosures to ensure that funds and their investors benefit from both a qualitative and quantitative assessment of best practices. While this can also include allowing for the adoption of wider standards on a voluntary level at individual institution level, it has to be ensured that such standards are widely adopted and that they add real value for relevant stakeholders.