The Sustainable Finance Disclosure Regulation is a sweeping regulatory concept intended to embed at a regulatory level sustainable finance objectives for a range of financial, investment and insurance products marketed by EU based providers. Compliance begins in March 2021, and Simmons & Simmons Ireland lawyers, NIAMH RYAN and HAZEL DOYLE provide a roadmap for Irish industry product providers to meet the requirements that lie ahead.
The European Commission (the "Commission") has set in motion an ambitious legislative framework to make environmental, social and governance concerns a central plank of regulation in the financial services industry. The Commission's Action Plan on Financing Sustainable Growth (the "Action Plan"), sets out objectives and key actions to promote a re-orientation of private capital flows towards sustainable investments.
To further the Action Plan, the Commission has proposed four legislative initiatives of relevance to managers:
• a Regulation on sustainability‐related disclosures in the financial services sector (the "SFDR");
• a Regulation on the establishment of a framework to facilitate sustainable investment (the "Framework Regulation");
• delegated Regulations on suitability assessments, amending existing Level 2 measures for MiFID2 and the Insurance Distribution Directive; and
• additional level 2 delegated acts amending the existing level 2 measures under the UCITS Directive, AIFMD and MiFID2, to ensure that sustainability risks and factors are integrated within a manager's organisational and operating and risk management process.
While the principal impact of the EU initiative is on EU firms, it may also have implications for non-EU firms, particularly where they have EU affiliates or market their funds or financial products into the EU. Many aspects of the initiative are also relevant to firms which have an express ESG focus or sustainability focus but key aspects of it will apply to all firms with or without such a focus.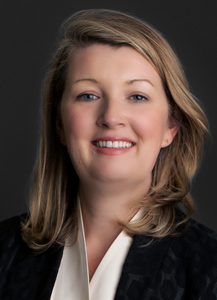 The first set of rules of particular relevance to most managers is the SFDR which comes into force on 10 March 2021.
Does the SFDR apply to us and how?
In the context of investment funds, the SFDR applies to "financial market participants" ("managers" or "firms") ie AIFMs, UCITS managers and MiFID firms or credit institutions providing the service of portfolio management and managers of certain venture capital and social entrepreneurship funds as well as the AIFs, UCITS and financial products they manage (each a "financial product" or "fund").
It imposes new transparency and disclosure requirements on managers in respect of the integration of sustainability risks in the investment decision-making process and advisory processes, the purpose of which is to make it easier for the end-investor to make an informed investment decision and to encourage them to take into account the impact of sustainability risks when assessing the performance of their investment over time. The SFDR also requires managers to consider the potential adverse impacts investment decisions may have externally on sustainability factors.
What are the Key Requirements for Managers under the SFDR?
While the SFDR is framed as rules about disclosures, managers will be required to make key business and policy decisions in relation to how sustainability impacts on their investment process, which they must then disclose. The SFDR requires in-scope firms to:
• publish written policies on the integration of sustainability risks in their investment decision-making process;
• implement a due diligence policy with respect to the principal adverse impacts of its investment decisions based on sustainability factors or explain the reasons why it does not considering such adverse impacts. From 30 June 2021, the "comply or explain" obligation becomes mandatory for managers (or group companies) with more than 500 employees and a statement on its website must be published relating to its due diligence policy;
• update existing remuneration policies to include information on how the policy is consistent with integration of sustainability risks;
• make pre-contractual disclosures on how they incorporate sustainability risks in their business (ie by way of an update to the prospectus for a fund);
• comply with pre-contractual transparency rules on sustainable investments;
• publish an online description of the sustainable investments target and information on the methodologies used to assess, evaluate and monitor the effectiveness of investments;
• describe in periodic reports the specification of the impacts of sustainable investments by means of relevant sustainability indicators; and
• ensure that all the information published on their websites is kept up to date, including a clear explanation of any amendments to the published information.
What do you mean by "ESG focus"?
Under the SFDR, ESG focussed funds are those which (1) promote environmental or social sustainability (although not exclusively) and invest in companies that follow good governance factors (known as "light green" or "Article 8" funds) or (2) have an objective of (i) sustainable investments; or (ii) reducing carbon emissions (known as "dark-green" or "Article 9" funds). Additional disclosures are required for such funds. As a preliminary matter, managers will need to establish the correct categorisation of all in-scope funds.
The fund does not have an "ESG focus" - what do we need to do?
By 10 March 2021, for each fund, the prospectus will need to be updated to include:
• an assessment of the impact of sustainability risks on the returns of the fund or an explanation as to why such an assessment is not relevant; and
• a statement , where relevant, that the manager does not consider the principal adverse impacts of its investment decisions on sustainability factors and the reason for not doing so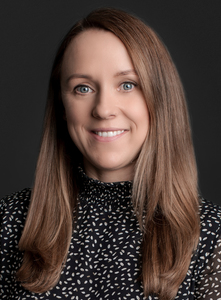 The SFDR defines "sustainability risk" as an environmental, social or governance event or condition that, if it occurs, could cause an actual or a potential material negative impact on the value of the investment. It is about sustainability as a risk to financial value, rather than ethical or moral values. If the manager deems that sustainability risks are not relevant to the fund, it must include a clear and concise explanation of the reasons why.
The fund does have an ESG focus - what do we need to do?
In addition to complying with the rules for non-ESG focused funds, managers will also need to provide further pre-contractual disclosures relating to how environmental or social characteristics are met or how the sustainable investment objective is obtained. This includes details of benchmarks used (if relevant).
In addition, certain fund-specific detailed information must be posted on the manager's website and further details must also be included in the fund's periodic report.
We are not a European manager but manage an EU fund. Is SDFR relevant to us?
The fund level disclosures required under the SFDR will apply directly to non-EU managers in respect of the AIFs and UCITS they have registered or notified for marketing in the EU.
The SFDR may also apply indirectly to non-EU managers providing portfolio management and/or investment advice services to EU firms that are themselves subject to the new rules. The EU firm may seek contractual commitments from its non-EU delegates to enable the EU firm to comply with its own obligations. Such commitments from the non-EU manager may include: (1) the provision of information and data for the purposes of the EU firm complying with its disclosure requirements; and (2) certain duties and responsibilities as may be required by the European firm's policies and procedures, driven by SFDR and the Framework Regulation.
Similarly, there may be instances where investors in funds and/or segregated accounts managed by the non-EU manager are themselves (directly or indirectly) subject to SFDR and the Framework Regulation. In such instances, those investors may, for the purpose of fulfilling their own obligations, require commitments from the non-EU manager to provide information and/or carry our certain duties and responsibilities.
Will SDFR apply to a UK manager post Brexit?
This area is currently uncertain. The UK left the EU on 31 January 2020 under a Withdrawal Agreement that provides for a transitional period to 31 December 2020. SFDR and the Framework Regulation will consequently not directly apply in the UK. Although it is possible that measures could be taken which would cause the SFDR to become law in the UK by March 2021 the working assumption for most firms is that the SFDR will not apply. The UK is however expected to introduce its own ESG regime in due course.
What about the delay to SDFR Level 2 RTS?
The Commission has confirmed that the regulatory technical standards ("Level 2 RTS") which underpin the SFDR, have been delayed from 10 March 2021 to a date to be determined (likely to be January 2022). However, it will still be necessary for firms to comply with the level 1 SFDR in full, as from the original compliance date of 10 March 2021, even if certain provisions require Level 2 RTS support.
With regards SFDR provisions that do require Level 2 RTS measures, in the absence of such measures, the Commission has suggested that firms should take a principles-based approach to compliance with those provisions. This should be done on an evidenced "best efforts" basis.
What needs to be done by 10 March 2021 deadline? And what's next?
Managers should use the remainder of 2020 to conduct an assessment on how sustainability risks are integrated in their businesses and update policies, websites and documentation in anticipation of this. As with any change which many impact a client mandate or disclosures contained in fund documents, managers will need to consider whether investor consent or advance note is required for any changes made.
The Central Bank of Ireland has confirmed that a fast track process will be set up in order to cope with the significant number of prospectus updates that will need to be filed in accordance with the SFDR by 10 March 2021. Under this process, the Central Bank will not subject prospectus updates which are limited to SFDR compliance to prior review by it but will review prospectus updates at a later point, once the relevant Level 2 RTS measures do come into effect.
Managers should also prepare for the environmental disclosures required under the Framework Regulation which come into force on 1 January 2022 and 1 January 2023.
November 2020
Niamh Ryan is a Partner and Hazel Doyle is a Managing Associate in the Investment Funds practice of Simmons & Simmons, Ireland.