After a challenging year for most corporates in 2020, we entered 2021 with a renewed positive outlook towards M&A. Themes such as positive vaccine sentiment, completion of Brexit and the US elections, and attractive funding markets underpinned by central bank support provided the ideal setting for a rebound in M&A volumes.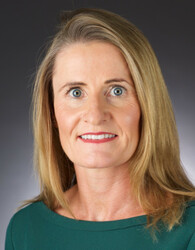 The first quarter of 2021 witnessed a surge in M&A activity, both in terms of number and value of transactions. The rebound has been broad based across sector and transaction type and recognises the pent up demand which exists following a 2020 which was characterised by triaging the impact of the pandemic and a keen focus on liquidity.
We have seen several transactions which demonstrate the continued importance of well-defined ESG strategies, ambition from Irish companies to lead on the global stage, and the continued evolution of the SPAC market.
Booming global SPAC market supporting M&A volumes
A SPAC, or Special Purpose Acquisition Company, is an investment vehicle formed strictly to raise capital through an IPO with the sole purpose of making a future acquisition. Commonly referred to a "blank cheque companies", SPACs have been around for many decades but have seen a resurgence in the past 12 months driven in large part by the market volatility associated with the global pandemic. SPACs provide corporates the option to go public or raise equity capital more quickly and with greater certainty of outcome than the alternative of pursuing a conventional IPO process.
Record levels of SPAC IPO issuance since 2019 has resulted in a total of $135Bn of public equity capital outstanding across 402 SPACs, all searching for acquisition targets. Citi is pleased to maintain a leadership position in the SPAC IPO market #1 market share globally having underwritten $37Bn of SPAC IPOs since market inception.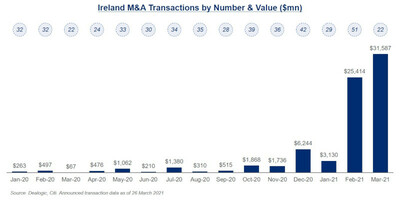 In February 2021, Ardagh Group announced that it was combining its beverage can business with a SPAC, Gores Holding V, to create an independent public company, Ardagh Metal Packaging. The combination, which has a proforma enterprise valuation of $8.5Bn representing 10.5x 2022E EBITDA, is the largest ever corporate carve-out brought public via a SPAC. Citi acted as exclusive M&A advisor to Ardagh, Joint Lead Placement Agent for the PIPE and provider of committed debt financing to effect the combination.
COVID-19 creating industry winners and losers
As we emerge from the current pandemic, we expected to see winners and losers emerge. Those that have managed their liquidity and their balance sheets prudently through the past twelve months are now positioned well to take advantage of the significant consolidation opportunities which exist in many industries.
AerCap's acquisition of GECAS for more than $30bn from General Electric announced in March 2021 will create the clear industry leader across all areas of aviation leasing. The combined company boasts an impressive portfolio of 2,000+ aircraft, 900+ engines and 300+ helicopters. Despite the challenges facing the aviation industry, AerCap is expected to maintain its investment grade credit ratings following completion of the transaction. This achievement speaks to management's prudent navigation of the past twelve months and the strength of AerCap's balance sheet.
Similarly, within the Clinical Research sector we have seen another example of an Irish company demonstrating the ambition to become industry leaders. ICON Plc's announced acquisition of PRA Health Sciences, Inc in February 2021 for $12Bn will form the world's largest contract research organisation, and is to be headquartered at Icon's Leopardstown campus in Dublin. The combined business will hold #1 or #2 positions in key clinical market segments and have strategic partnerships with a majority of the top 20 biopharma companies. This is the largest M&A transaction ever completed in the CRO sector globally.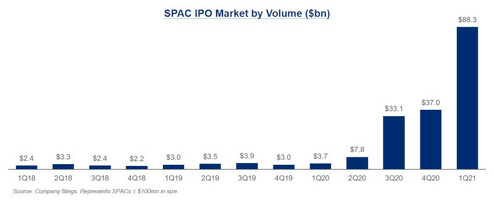 Both of these transactions are tremendous examples of Irish businesses demonstrating the tenacity and desire to lead their respective industries. Citi was pleased to support both AerCap and ICON in achieving their objectives. Citi acted as Lead M&A Advisor to AerCap and jointly provided $24bn of bridge financing to support the transaction. Citi acted as Joint M&A Advisor to ICON and solely provided $6bn of underwritten bridge financing.
Sustainability Tailwinds Continue to Drive M&A Activity
Sustainability and the broader ESG agenda continues to play an important role in M&A deal-making. With increasing demand from the asset management industry for investment opportunities which align to their ESG objectives we continue to see valuation premia assigned to responsible and sustainable companies. This coupled with the significant pricing benefit which now exists in the bond markets for Green, Social and Sustainability Bonds creates a compelling rationale for acquirers to pursue ESG-aligned M&A opportunities.
Ardagh's public listing of its beverage can business is a perfect example of this. The successful listing of Ardagh Metal Packaging benefitted from strong sustainability tailwinds by virtue of its impeccable ESG credentials as supplier of infinitely-recyclable beverage cans. In February 2021, AMP successfully completed a $2.8Bn bond offering to finance the public company. This offering, which was multiple times oversubscribed, was structured as a Green Bond and represents the largest ever High Yield green issuance.
Robust Outlook for Remainder of 2021
At Citi, we see a strong pipeline of M&A and financing activity for the remainder of 2021 as companies who have acted diligently through 2020 now pivot towards growth. As the COVID-19 recovery intensifies we expect to see the delineation between winners and losers become clearer, leading to further industry consolidation. Others may act in response to the M&A activity of competitors to maintain market share. We also see the continued role of activist investors providing a catalyst to further M&A activity within the Ireland corporate finance landscape.