POLITICAL pressure is beginning to mount at an international level for the release from China of an Irish aircraft leasing company executive who has been detained there for two years. This comes as a court there insists it will only let Richard O'Halloran, a director and the Chief Operating Officer of a Chinese-owned/Irish registered aircraft leasing company China International Aviation Leasing Service Co Ltd (CALS Ireland), leave the country if a payment of $36 million is made to the authorities.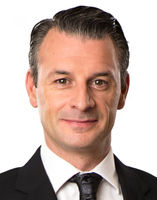 O'Halloran went to Shanghai in March 2019 for a week of meetings with shareholders in the leasing company. But on his way home he was turned back at the airport and he has now spent nearly two years since, living in a Shanghai hotel.
It appears that O'Halloran is a victim of the Chinese authorities' desire to be seen to be addressing problems resulting from the rapid rise in unregulated crowdfunding activities in that country, the company's solicitor, William Fry partner David Maughan, said in response to a query from Finance Dublin.
O'Halloran's detention within China – he has been neither arrested nor charged – is the result of circumstances not of his making, he added.
The events leading to O'Halloran's current difficulties commenced long before he joined CALS Ireland. In the early/middle years of the last decade unregulated peer-to-peer and crowdfunding businesses sprang up in China, raising substantial sums from individual investors. One of these was HaoYouBang, a crowdfunding platform established by a Chinese businessman Mr Jiedong Min to raise funds primarily for investment in Chinese securities, shares and properties.
Min is Chairman of CALS, a group of companies which include CALS Financial Leasing (CALS Shanghai). On its website CALS claimed to be a state-owned holding company established in the China (Shanghai) Pilot Free Trade Zone in December 2013 and owned by Zhong Guo Hua Yu Economic Development Co, in turn owned by the China National Nuclear Corporation. Maughan says there is absolutely no evidence to support this claim of being in any way State-owned. In December 2014 Min followed the by then well-worn path of Chinese lessors and registered China International Aviation Leasing Service Co Ltd (CALS Ireland) in Ireland.
The following April CALS entered into an agreement to acquire its first aircraft, an Airbus A330-300 on lease to Finnair, from the Dubai-based aircraft leasing and financing company Novus Aviation Capital. The initial deposit of $2 million was paid directly to Novus by a Hong Kong business associated with Min, Maughan said. No money came directly from China to Ireland for the transaction. This deposit, however, was treated as a loan to CALS Ireland, with the balance of the consideration funded by way of loans from a German bank.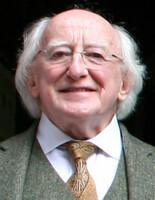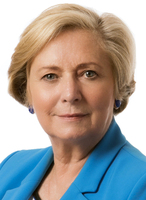 In January 2017 Min headhunted the highly respected industry veteran Peter Huijbers, then Head of Marketing at Hong Kong Aviation Capital and a trustee and board member of the ISTAT Foundation, as CEO of CALS. Huijbers, in turn, recruited two senior executives, one of whom was O'Halloran (who had been working with Huijbers in Hong Kong Aviation Capital), to support the new Irish venture. The team went on to negotiate deals up to LOI stage on some 20 more aircraft, including a 10 aircraft sale-and-leaseback deal with the Indian LCC IndiGo. But none of these deals closed.
By the middle of 2018 the Chinese authorities had become sufficiently concerned about the growth of peer-to-peer and crowdfunding platforms that they finally moved. The Shanghai Public Security Bureau arrested many involved in the burgeoning sector, including Min. He was subsequently convicted of fund-raising fraud and illegal acceptance of public deposits and is currently in prison.
The arrest of its executive chairman left CALS very much in limbo and in March 2019 O'Halloran, in his position as a director of CALS Ireland, went to China to meet investors and shareholders in the company to discuss the way forward. O'Halloran says those negotiations progressed well during the week. But when he went to passport control at the airport on his way home he was prevented from leaving.
He was initially required to stay in China to give evidence in the prosecution of Min but has been detained there even after Min's conviction. Despite the diplomatic efforts of the Irish Government to resolve the situation, O'Halloran has been unable to leave the country and has endured considerable hardships, including two hospitalisations.
Most recently a Chinese Court has upped the ante, demanding as a condition of allowing him to leave the country either delivery of the aircraft owned by CALS Ireland to China (an impossible request, Maughan points out, given the existence of contractual obligations with five years still to run on the lease) or that O'Halloran personally come up with $36 million.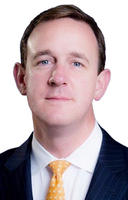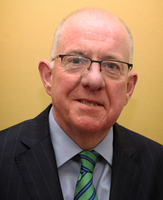 Maughan is deeply frustrated by this latest demand. It appears to him that the court is under pressure to seize assets wherever it can find them and in whatever way it can, as a means of obtaining compensation for those investors alleged to have been defrauded by Min's crowdfunding activities. Maughan points out although Min is in jail he is still the chairman and owner of CALS, that a CALS group company owns the aircraft, Finnair is still making monthly rental payments, despite the pandemic disruption to commercial aviation, the debt to the bank is still being serviced and a surplus is being generated. In such circumstances, he argues, it should be well within the court's power to sequester ownership of the company and gain legal control of any and all of these assets. It is entirely outside of O'Halloran's control to meet such demands.
After more than 18 months of 'below the radar' diplomatic efforts by Minister Simon Coveney and the Department of Foreign Affairs the details of the situation have now been brought into the public domain by O'Halloran's family and the support of a number of prominent and influential Irish in the political sphere has been solicited and obtained.
President Michael D Higgins wrote to his counterpart, Chinese President Xi Jinping, last December. President Xi replied with the suggestion that the two sides 'maintain communication and coordination to create conditions for an early and proper solution to the case'. Earlier this month Independent Senator Michael McDowell said he would table a motion in the Seanad condemning the detention and Charlie Flanagan, a former minister for foreign affairs, has publicly warned that China's continued refusal to allow O'Halloran to return home could strain and "put a blemish on" Irish-Chinese relations.
Fine Gael MEP Frances Fitzgerald has written open letters to the chairman of the European Parliament's China delegation, Reinhard Butikofer, and to the head of the Chinese mission to the European Union, ambassador Zhang Ming, urging them both to help resolve the case. She has also called on the European Union Minister for Foreign Affairs, Josep Borrell, to intervene. This has led to the first official intervention by EU authorities in the case, with B?tikofer and two vice-chairs of the parliament's China delegation writing to ambassador Zhang to express their strong concerns about O'Halloran's detention.