Reviewing the year Feargal O'Rourke, managing partner of the top ranked firm by fee income and staff numbers, PwC, said the market had continued to be extremely competitive, with intense pressure on both price and talent making delivery of value for money critical.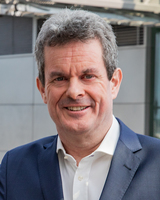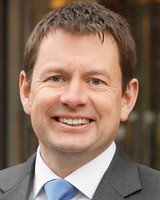 Identifying quality as a key area of differentiation, O'Rourke said this required the investment of significant and increasing resources in its continuous enhancement across all of its business, including training, methodologies, adding resources in key areas and exploring new ways of delivering work.
With skills remaining at a premium, 'prior to COVID-19 the lack of available key talent was one of the top business constraints, and according to our surveys, this was more acute in Ireland compared to other countries,' he said.
O'Rourke also identified the skills gap as an issue that will remain. 'There is a need for businesses, governments and education to work together to fix this growing problem of the skills mismatch. At PwC we have committed significant resources to upskilling our people over the last two years for the digital world, with our technology playing a key role,' he said.
With digital and emerging technologies continuing to transform businesses and the accounting market, technology had become another key differentiator between firms, O'Rourke continued. 'We, too, are changing the way we work so we can help clients be fit for a digitally enabled future. We continue to invest heavily in new technology to drive improvement in the quality, capabilities and effectiveness of all of our services. PwC's 'Think Digital' programme will result in the digital upskilling of 50 per cent of its people by the end of June this year, he said, while the firm has developed a global Digital Fitness App which is now publicly available in the App Store.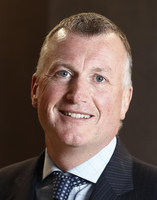 The introduction of cutting-edge solutions and emerging technologies meant demand for broader assurance services last year had continued in areas such as internal audit, risk, regulatory and compliance, O'Rourke said. Due to the continued complexity of business, 2019 had been another busy year helping boards and audit committees in areas of governance and best practice, while demand from private and family businesses for assurance services continued to grow both in Dublin and across PwC's regional office network.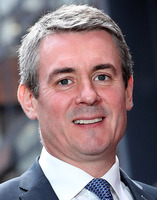 On the advisory side there had been particularly strong demand for a wide range of services related to business transformation, deals, technology and cyber security solutions and PwC had deepened its offering in areas like data analytics, robotics and cyber security. 'Our ability to integrate AI experts, data scientists, systems engineers and designers to our teams and to deliver a seamless service has been critical,' O'Rourke said.
Tax services, too, experienced strong demand in the 'complex and changing tax landscape,' while demand for People & Organisation services remained high. FDI inflows continued to be strong in 2019, with robust demand from multinationals as well as from companies seeking to internationalise their businesses, he said.
Seamus Hand, Managing Partner of KPMG in Ireland, said the strength of the economy meant that all parts of the firm had been busy with demand for audit, tax and legal, deal advisory and consulting services across all sectors in 2019. 'Specifically, we were busy supporting and advising clients across a broad range of areas from managing risk and regulation to digital transformation, including RPA and AI solutions, assurance, cyber security advice, data analytics and tax advisory services. In the year we did more work with more clients, both domestic and multinational businesses, than ever before, as evidenced in our revenue growth.'
Like his PwC counterpart, Hand emphasised the importance of investment in skills and technology. 'We continued to invest in all parts of our business over the course of the year. This investment focused significantly on the recruitment, training and retention of excellent people and we also substantially increased the level of our investment in technology to support the delivery of services to our clients,' he said. With the unanticipated arrival of Covid, this investment had also enabled KPMG to transition seamlessly to a remote working environment and to continue to deliver quality work to clients, Hand added.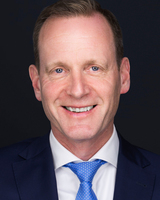 The CEO of Deloitte Ireland, Harry Goddard, also highlighted the value now being derived from previous investments. 'The 2019 financial year was another strong year for Deloitte in the Irish marketplace,' he said. 'The investments that we have made in our business over the last number of years have continued to serve us well.'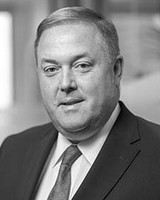 Highlighting its breadth of capability as a differentiator for the firm, Goddard said: 'While technology is impacting on our clients, the same is true of our business. Service offerings we have developed over the last number of years include cyber, blockchain, maximo, robotics and artificial intelligence. However, we are also using these technology skills to invest in our existing service offerings, which are fundamental to our business, such as audit and tax analytics, enhancing our processes with such tools as natural language processing (NLP) and machine-learning technology to deliver greater value and insight to our clients.'
This breadth of capability had delivered success for Deloitte in 2019 as clients looked to transform their businesses to be ready for the future, for the fourth industrial revolution and to face 'the juggernaut of forces' that were coming, he said. These forces included the rapid pace of technological change, the changing expectations of customers, the more diverse and agile nature of work and the career expectations of the firm's people.
Within the consulting department Deloitte identified a particular focus on intelligent automation and the emerging use of artificial intelligence. Another trend it also observed was finance professionals seeking to leverage business intelligence tools to create better dash-boarding/reporting and to reduce manual effort, as well continuing demand for support with the introduction of global shared services models.
Risk advisory saw a particularly strong focus on sustainability in 2019, with clients seeking support in the area of cyber security, while corporate finance was occupied with the growth in private equity funded transactions, leading to strong demand for M&A services.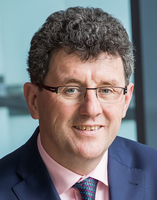 Goddard also noted that 2019 marked the first year that Deloitte Ireland had been part of the more integrated Deloitte North and South Europe (NSE) firm, bringing together 2,500 partners and over 45,000 people and providing scale and the means to increase investment in the innovation that clients needed.
EY Managing Partner Frank O'Keeffe said his firm had enjoyed another very strong year to June 2019, with growth in all service lines. 'We saw a pronounced uptick in the growth of technology-focused work in the past year. Our Data Analytics and Emerging Technology team now work with teams from all over the business to integrate technology into all of our service offerings, to improve efficiencies and to ensure that we are offering clients the most innovative services possible.'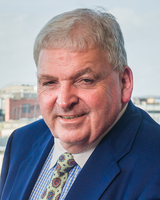 Prior to the emergence of COVID-19, talent, sustainability, regulation, digitisation and the impact of global economic volatility had been front-of-mind issues for clients, while access to capital and global market volatility remained challenges for some clients on the transactions side of the business. 'Supply chain vulnerability was an issue even before the emergence of COVID-19, with firms contending with a changing global trade environment categorised by increasing protectionism across several major markets,' O'Keefe pointed out.
'Regulation, as ever, remained a focus across the board. As regulated industries focus on digitising their businesses they continue to face regulatory, risk and compliance challenges, while also trying to keep pace with unprecedented technological change and keeping people at the centre of their organisations. Those in regulated industries need to collaborate with all stakeholders and regulators to meet their objectives for an improved customer experience in a safe and responsible way. We work hard to support clients on that journey,' he said.
EY launched 'EY wavespace' in Dublin last February to provide clients with an environment in which to tackle their most complex strategic issues with the help of new technologies and methodologies. 'We're incredibly proud of the market response to date,' said O'Keeffe. Furthermore, since the COVID-19 crisis the firm's world class technology and media capability had enabled it to seamlessly transition to virtual wavespace sessions with clients 'which have proved to be just as popular and effective'.
He anticipates demand for these sessions will increase in coming months 'as clients grapple with very significant disruption across many sides of their organisations, from workforce planning and the safe return to work, to supply chain and cost optimisation.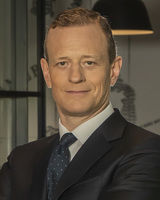 EY's technology consulting services are also experiencing significant demand for such large-scale engagements as SAP implementation, cloud integration and cybersecurity projects, O'Keeffe added.
Michael McAteer, National Managing Partner of Grant Thornton, said that although 2019 had started slowly, with businesses being cautious over the impact of Brexit, it had picked up from Q2 and all service areas had experienced growth.
'We have continued to grow our Financial Services Advisory team, which has yielded good results, as we see ongoing demand from all facets of advisory services, from risk and analytics to fintech, within the FS industry. We also experienced revenue growth for our more traditional Tax and Audit services within the FS sector, hence we have also invested in expanding the teams expertise and specialisms, as well as appointing two new partners, to ensure we can meet all our clients needs,' McAteer said.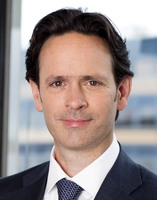 In response to growth in demand over the last few years for technology-based solutions and digital transformation services Grant Thornton had added a new technology service line to its business consulting team. With the COVID crisis, this was now higher on clients' agendas than ever before, he said.
One highlight of 2019 for Grant Thornton was the signing of the lease for new premises in Cork to accommodate up to 200 people. 'Cork is thriving at the moment, and targeted by FDI across all industries,' McAteer pointed out.
BDO Managing Partner Michael Costello also noted that 'the transformational change we have driven in our business has allowed us to continue to serve our clients seamlessly in these challenging times. Our strategy of sustainable growth in our traditional business services such as audit, tax and advisory has been augmented by accelerated growth in consulting, data analytics, talent management and customs.' This growth was a direct result,' he added, 'of the quality of our people delivering solutions to our clients'.
The growth of its business in 2019 reflected an expanding economy and a healthy business environment, Costello said. 'Throughout 2019, Brexit remained an important issue for Irish businesses as a number of cliff-edges came and went. Some businesses have advanced preparations in place. However, we also know that a great many smaller and medium-sized organisations have not progressed their planning. The end of 2020 will see a renewed focus on Brexit and new challenges will emerge such as obtaining customs clearance services.'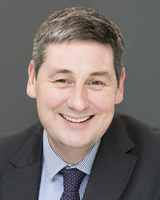 But the business environment has changed dramatically since Friday 13th March, when the country effectively entered lock-down, Costello said. 'Since then, all businesses, including our own, have been impacted to a greater or lesser extent. The hardest hit sectors such as travel, hospitality and leisure have had to suspend their businesses and avail of all the supports and forbearance on offer. Less hard hit businesses like ours have been able to continue to operate remotely thanks to investments in technology and the fantastic adaptability of our people,' he said. Many technology, pharma and medical FDI companies had seen sharp increases in demand and record revenues as a consequence but Irish-owned SME's were in the minority of businesses are better off under Covid-19,' he noted.
Mark Kennedy, Managing Partner of Mazars, said that over the last 12 months the firm experienced significant demand for its core offering of audit and related assurance services as well as for specialised consulting services in areas such as taxation, cybersecurity, corporate finance, and HR and organisational consulting services.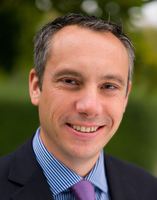 'Our financial services business across audit and advisory has grown substantially as we have executed our plans to expand our strategic footprint in the sector,' he said. 'We have been trusted by significant large and complex companies to take on their audit at European and/or global level and have expanded our key accounts. This reaffirms and reinforces our position as a firm of choice in the financial services sector and Mazars is now the fifth largest auditor of PIEs in Europe and Ireland.'
In 2020 and beyond Mazars would continue to provide professional services to two broad business communities: the large, public interest entity, to which it provides highly specialised audit and consulting services, and accounting, compliance, taxation and advisory services to privately-owned businesses.
While the COVID-19 pandemic had presented uncertainty and disruption around the world, it has also resulted in increased demand for advice on employee matters, government support schemes, taxation, cash flow management, funding, cybersecurity and outsourcing, Kennedy said.
'We have developed a specific service around this area, including tools that our international clients can access to assess the impact on their business in different jurisdictions. We are also actively supporting many clients directly as they begin the process of reorganising their businesses to operate well in the post-Covid19 scenario. As an example, our POB team has devised the Business and Financial Sustainability Programme to guide family businesses through these challenges and support their decision-making process.'
IFAC, a co-operative accounting and advisory firm specialising in the food and agribusiness sectors, showed particularly strong growth, up 23 per cent in fee income. 'Prior to COVID 19, our clients were largely in expansion mode, as they pursued their share of positive economic growth trends,' said Chief Executive John Donoghue.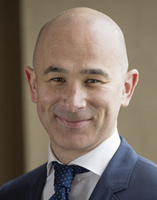 'Brexit was the major point of concern for many of our clients. While it threatened to massively impact beef and cheese producers, it also presented significant opportunities for niche businesses in the food and agribusiness space.'
Donoghue said that IFAC had transitioned from selling time-based compliance services 'to providing deeply engaged expertise and advice to clients who understand and value our input under a "business partner" model'.
With continued growth across all areas of the business, IFAC now has more than 30 offices and 400 people providing tax compliance, planning and advisory, business support, financial and business planning services to more than 20,000 clients,' Donoghue said. 'We are excited about the future potential of the business and we intend to continue pursuing profitable growth and developing new service areas as our clients' needs continue to expand.' In particular, he added the Dublin practice was gaining market share and the Dublin market would be an area of focus in 2020/2021.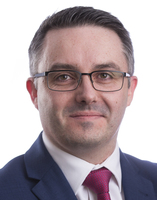 RSM Ireland also reported an increase in activity across all service lines, although its consulting business continued to grow at a much faster pace than some of its other offerings, said Managing Partner John Glennon.
Throughout 2019, the firm continued to see a challenge in attracting good people, with a shortage of skilled and professional labour across a number of sectors resulting in increased competition for both graduates and more experienced hires. 'In order to deal with this, firms needed to be very focused on staff-centric initiatives to attract and retain the best,' Glennon said. In addition to working hard to provide staff with enhanced personal development opportunities the firm had found building a team with different qualifications, such as business, finance, engineering, law, science, IT and HE, and backgrounds enriched the overall team structure.
Glennon said the early signs in Q1 had indicated further growth during 2020, particularly in the firm's management consulting and transaction advisory services units. 'However, the onset of the Covid-19 pandemic has shifted expectations, for everyone. Like all firms, as a consequence of our new reality, we are now working our way through the detail of revised financial targets for the second half of 2020 and 2021.'
But RSM remained confident it could weather the challenging conditions it now faced, particularly in light of its strong affiliation and collaboration with other international RSM offices, he said.
The Covid-19 pandemic had required the firm 'to shift our immediate focus from recruiting to reaction,' Glennon added. 'The speed at which all of this happened meant we had to react and adapt quickly. I'm continuously struck by how we as a profession have risen to meet such a significant abrupt challenge. I believe we have demonstrated remarkable resilience while delivering our services from home without significant glitches.
'We are beginning to start to plan what a return to work will look like. At this stage it is also clear to me that any return to normality after the present emergency will be on a gradual basis … As well as planning for a return to work, we are all also planning how we will utilise our learnings from the crisis to innovate and reshape such things as our business winning activities, product offerings and the way in which we do business generally to increase our relevance to our clients and to our people in the 'New Normal'.
Crowe Ireland also reported growth across all service lines in 2019 and its appointment of a number of new partners and other senior leadership positions across the practice reflected this. Managing Partner Naoise Cosgrove said the demand for accountancy and advisory services was solid up until the COVID-19 pandemic took hold in March. While Brexit and the General Election were clouds, the general backdrop had been positive for most sectors.
Building on the experience of prior years, Crowe's risk advisory practice experienced strong demand throughout 2019. 'This was the highest growth area for us, with demand from public sector clients, government departments and larger corporates. We are seeing our clients look to transform their governance and embed risk into their decision-making,' he said.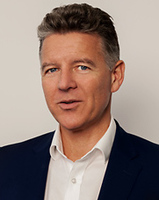 'As in recent years, we have seen high demand for advisory services. Last year was an active one for our Corporate Finance team, which advised on a number of notable transactions. With a particular focus on the SME sector, the firm has seen a number of transactions paused as a result of COVID-19 as the parties take stock of the impact for the business,' Cosgrove said.
It had also been a busy year for debt advisory services, with a growing list of non-bank lenders in the market and a wide variety of funding options available meaning that clients required guidance and expert advice in accessing the right option for their particular business.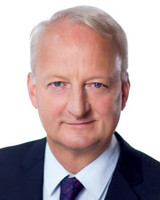 Cosgrove also noted that pricing had been competitive during the year. 'We have seen modest growth in fees for compliance services in recent years, against a backdrop of increases in payroll and other costs. In order to maintain margin, we have focused on both improved operating efficiencies and higher margin services,' he said.
RBK's Managing Partner, David Gleeson, described 2019 as a strong and successful trading year for the firm. 'Demand for all our services continue to grow, particularly transactional, audit and taxation services,' he said. 'We continue to grow our client base and widen our network of contacts in the Midlands, West and particularly in Dublin, where we continue to increase our resources on the ground and win new clients.'
Gleeson said the Irish accountancy market 'was absolutely flying up to the outbreak of Covid-19 and that the firm had been positioned for another record year in 2020, with high demand from existing and new clients for all services, particularly transactional, taxation and FDI services.'
But like his peers in other firms, Gleeson also noted that the availability of talented human resources in 2019 'was a major challenge for the accountancy industry in delivering much sought services and was also resulting in increased operational costs'. To help deliver more efficient and increased value added services RBK continued to invest heavily in training its people and in increased utilisation of the latest and best technology. 'For instance technology is transforming how we carry out audits and the delivery of timely management information,' he said.
Commenting on the overall market Gleeson noted that the dominance of the larger firms in the accountancy market continued unabated. 'In the mid-tier and smaller firms we are seeing a number of mergers as a means of delivering growth and developing a wider range of services. Regulation is front-of-mind for firms and clients and some smaller firms are exiting the regulated market due to lack of resources. Small one/two partner practices are experiencing particular challenges and need to build niche offerings to secure their future.'
Gleeson said his firm's increase in FDI business had been driven by its membership of an alliance of 226 firms providing financial and business advisory services in 110 countries (Leading Edge Alliance) and continued heavy investment in technology, which enabled remote working when the Covid-19 crisis struck. 'With remote working and our headquarters based in Athlone, we can provide a good work/life balance and staff are able to benefit from less commuting time and the lower cost of living here,' Gleeson added.
With Brexit in view, Northern Ireland firms have been looking to the development and protection of their cross border business. Among these is the Newry-headquartered PKF affiliate, PKF-FPM, founded in 1991 by Managing Director Feargal McCormack, President of Chartered Accountants Ireland in 2018/19. For it business advisory and tax planning featured in a year that saw growth across all service lines with fee income rising by 17.6% to €10m on an all-Ireland basis (€3.5m in ROI). Niche services delivering growth included real time accounting, R&D tax credits, cross-border business advice, business succession planning and personal debt management and restructuring support.
'This growth has been achieved by a continued focus on connecting, empowering and evolving with clients to become their Most Trusted Business Advisor,' said McCormack.
McCormack said that growing demands by various stakeholders for increased regulation and scope of audits had made auditing a challenging market for SMEs and mid-sized accountancy firms, with more small accountancy practices moving away from audits. There had also been pressure on tax compliance fees at the lower end of the market due to technological developments.
Attracting, developing and retaining staff had also remained a significant challenge for the accountancy market in 2019-2020, with PKF-FPM placing emphasis on developing its employee brand, with a renewed focus on continuing to be recognised as an employer of choice.
Ongoing investment in technology, digitalisation and data analytics has been critical for accounting practices to achieve improved efficiencies, along with ensuring an ability to provide necessary support to clients on their digital transformation to cloud accounting and related areas. But increased digitalisation and automation had also led to a changing skill mix of staff required. 'As more functions become automated, we have experienced an increased demand for analytical, risk assessment and interpretive skills with our staff,' McCormack said.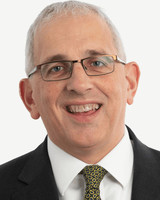 JPA Brenson Lawlor Managing Partner Ian Lawlor said he was satisfied with the growth in the practice year on year. 'We continue to grow organically at a robust rate. We have made significant investment in our team and service lines over the past five years which has facilitated us to build a strong multidisciplinary practice to best service our domestic and international client base today and into the future,' he said.
Frank Walsh, Managing Partner at Walsh O'Brien Harnett, said his firm had continued to grow in 2019 in its core areas of audit, advisory and tax, with advisory & tax teams in high demand. Double-digit growth had resulted from the requirement of clients for additional services to assist them in their business journey.
Harnett said the Covid-19 crisis had allowed the firm to reshape its offering and implement new technology at much greater speed that it would otherwise have thought possible. 'Our people have stood up to the challenge and have excelled in this new agile working environment. The Irish accountancy market is quite competitive but the quality of the people and the investment in training has facilitated the market moving with great agility to the new demands it faces,' he said.
Roberts Nathan Managing Partner Vivian E. Nathan said: 'We are very pleased with our firm's results to December 2019. They continue to show growth across a number of sectors both in Dublin and Cork.' Growth was particularly strong in the firm's corporate finance sector. But while the Irish accountancy market pre-Covid19 had remained quite robust there continued to be a challenge around staffing and securing suitable senior level people.
McInerney Saunders also reported strong demand for all its services, most notably tax advisory and outsourced managed services. 'Many of our clients were focused on growing their businesses organically and through acquisitions and needed our support in terms of business advisory and tax planning,' said Managing Partner, Owen Sheehy.
The firm has leveraged its strong network of international contacts, he added, and this had provided a consistent pipeline of new business enquiries. 'We worked closely with many FDI companies advising and supporting them with establishing operations in Ireland. The initial work is predominantly around structuring and tax advice. However, it often leads to annual accounts and audit, tax compliance and outsourced managed services.'
Sheehy, like many of the other managing partners in the survey, identified shortage of talent as continuing to be 'the single biggest factor in hampering growth'.
The past year, until the Covid-19 crisis, had seen increased demand for accountancy services and with the healthy economy provided opportunities for additional business from existing clients as well as new clients. 'The ethos in our firm is for all our people to have a good work life balance and we have a wellbeing programme run by the staff themselves. This has helped us retain our key staff and also attract good people, which is critical to the success of our business.'