The Debt Capital Markets Corporate Bond Issuance Deal of the Year is the ESB's EUR500 million Public Green Bond issuance. The 11 year Public Green Bond, placed on 4th June 2019, was the first ever Irish corporate Public Green Bond and was the ESB's lowest ever coupon for a senior bond. The proceeds of the transaction are being allocated to finance eligible green projects, including renewable energy generation, network connections for onshore wind farms and electric vehicle charging infrastructure.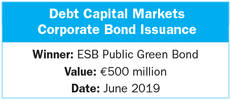 The bond was purchased primarily by European institutional investors with orders received of over €4 billion. This enabled ESB to price the bond at 1.125%, its lowest ever coupon for a senior bond, with strong participation of investors from a cross section of jurisdictions demonstrating confidence in ESB's investment programme.
The new issue was released on 4th June, the books were opened at 8.41 a.m. with Initial Price Thoughts (IPT)s in the MS+110bp area. The order book grew steadily to more than €3.4bn by the time guidance was released at 11.28 a.m, which allowed the guidance to be tightened by 25bp to MS+85bp +/- 2bp. Price sensitivity was very limited, and the book continued to grow to around €4.1bn (8 times) when pricing was set at the tight end of guidance, corresponding to a new issue premium of just 2bps. The final order book was of a very high quality and counted more than 200 investors, including several dedicated green investors as well as new investors to the ESB credit, enabling the record low coupon.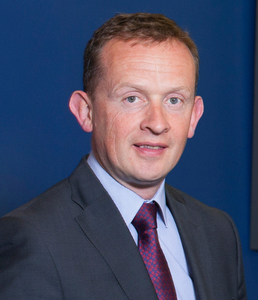 The bond was issued under the ESB's Green Bond Framework (GBF) which aligns with the International Capital Market Association's (ICMA) Green Bond Principles). The framework has been reviewed by Sustainalytics, an independent global provider of ESG and corporate governance research and ratings which views the ESB's GBF as 'credible and impactful and aligns with the four core components of the Green Bond Principles 2018'. The bonds are listed on the regulated market of Euronext Dublin.
The arrangers on the deal were Danske Bank, JP Morgan, BBVA and Societe Generale. Allen & Overy advised the arrangers. McCann FitzGerald's Fergus Gillen, Tony Spratt, and Eleanor MacDonagh advised ESB.
Niall Garvey, Director, Corporates and Institutions, Danske Bank Ireland' said 'we are proud to have partnered with ESB on the first Public Green Bond transaction by an Irish corporate, a key milestone towards ESB delivering on its Brighter Future strategy. Danske Bank's role in this transaction is a great example of our strategy to support the allocation of capital towards projects with environmental and social benefits.'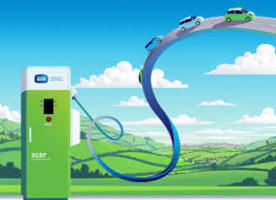 Gerry Tallon, ESB Group Treasurer said: 'we are delighted to have been awarded the 2019 Corporate Bond Issuance Deal of the Year by Finance Dublin for our inaugural Green Bond. The establishment of our Green Bond Framework and subsequent issue of our debut Green Bond were important milestones in enabling ESB to progress our ambitious Brighter Future Strategy and demonstrates the leadership role we are taking in Ireland's transition to a low carbon energy future.
'Sustainable Finance products, such as the Green Bond and our more recent Sustainability-linked RCF, allow the finance community to put capital to work in companies and projects that have a positive climate impact and I have no doubt their importance will only grow in the coming years.
'During the Green Bond process we received great support from our banking partners, including Danske Bank, who facilitated us reaching out to over 100 investors in advance of a very successful bond issue.'
ESB has followed up in its Green financing programme with its sustainability-linked RCF which was executed in February 2020, making it a candidate for nomination in the 2021 Deals of the year Awards in
Finance Dublin
.
Fergus Gillen, Partner and Head of McCann FitzGerald 's Finance Group said 'it is important for McCann FitzGerald to advise on deals of this quality, both to reinforce our credentials as advisors to Irish corporates accessing the investment grade bond markets, but also because we are keen to assist the development of the green finance markets in Ireland'.