Around mid-March, the stresses in fixed income markets were evident in pricing challenges for some bond funds and a small number of US dollar (USD) denominated money market funds. Trading volumes across the board increased hugely as experienced by our ETF servicing desk, which handles over 80 percent of Irish-domiciled ETFs, who witnessed a threefold increase in transactions. Transfer agency deals across all other funds also rose significantly as investors reacted to the market events.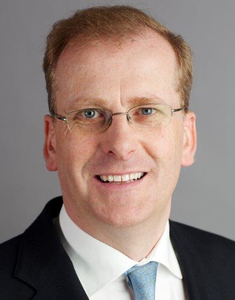 For the latter half of March, the volatility in the markets created substantial pricing validation requirements. In addition, redemption requests increased, with a much higher level than usual of redemptions exceeding five percent of funds' net asset values and a small number of property funds suspended dealing. Whilst there were initial concerns about broader pricing and liquidity stresses in the market, after a few weeks into the crisis, these tensions began to ease after strong fiscal and monetary policy intervention.
There is no textbook that tells you how to navigate through a rapidly-changing public health, economic and financial markets crisis like COVID-19. However, the first priority for all organisations when presented with this unique challenge is the health and safety of their employees. Communication is a vital tool to utilise in a time that can feel overwhelming. Everyone responds to stress differently and everyone is facing their own personal dynamics amid this crisis, whether that is juggling work demands whilst minding young children without the usual support infrastructure or protecting your mental health. Maintaining a heightened level of communication with teams and peers is key to supporting one another and helping to prevent feelings of isolation.
In time, there will be a loosening of the lockdown restrictions when businesses will need to think creatively around how to bring staff back to the workplace. Organisations need to ensure their employees feel safe and secure and have continued social distancing in line with public health requirements. We will undoubtedly learn lessons from Asia as they begin to return to the office.
Our clients have also faced the same challenges regarding logistics for their own staff as well as managing their investors' portfolios. State Street is for many clients an extension of their own operations and as such, we continue to proactively reach out to them to maintain frequent dialogue to strengthen the partnership, understand their evolving needs and support them as we all go through this together.
We have seen a growing demand from clients for our liquidity management solutions, to help them understand the liquidity profiles of their portfolios and support investor transparency needs. During times like this, clients need enhanced cash reporting and speedy insights into investor flows each day. Pricing of securities in stressed markets is also critical and knowing what is happening across the marketplace is essential when fair value pricing decisions are being made. Our clients must also evaluate fund liquidity options in cases where there could be a deterioration in the markets.
The first month of this crisis has provided assurance that the broader financial markets system and infrastructure has been able to operate with great operational and technological resiliency against unprecedented logistical challenges. As we move to the next phase of this crisis, we must not lose sight of the importance of personal resiliency. Organisations must support all employees and managers as they move from a one-month lockdown to what for many could be an extended period during the summer months.
At State Street, our global health and wellbeing programme, BeWell, focuses on bettering employee's physical, financial and emotional health. With workshops designed to help participants manage their stress and anxiety, exercise classes, flexible work arrangements, counselling for employees and their families, and mental health guidance, BeWell works tirelessly to mitigate, resolve and prevent issues affecting employees wellbeing in these uncertain times.
Whilst the current situation is extremely challenging and the impact on the global economy is sure to be profound, the actions we take now with our employees, clients and how we perform will be a foundation to ensure we're well equipped for future growth.