IDA Ireland has statutory responsibility for promoting Foreign Direct Investment (FDI), including from the international financial services sector. Currently, the agency manages a total client portfolio of more than 1,500 client companies employing more than 250,000 staff. Financial services accounts for approximately twenty percent of companies and fifteen percent of total headcount. The IDA portfolio includes many of the leading names of the industry including Citi, JP Morgan, Bank of America, Barclays, BNP Paribas, Morgan Stanley, Goldman Sachs, Blackrock, BNY Mellon, ICBC, Zurich and many more.
The three years since the UK decision to exit the European Union (EU) have arguably been the most significant in the history of the sector both in Ireland and within IDA. Brexit triggered a substantial increase in site visits by international groups considering Ireland for further expansion as well as first time investment. This has resulted in an increase in the number of systemically important groups operating from the jurisdiction and in the number of regulated entities domiciled in Ireland especially across the funds, investment management, e-money, payment institution and broad market infrastructure areas. There has been a notable increase in the volume of front office activity. This has contributed to an important change in the traditional perception of Ireland as a servicing centre. The inflow of financial services FDI driven by Brexit has cemented Dublin's role as a diversified financial centre with capabilities spanning the full value chain.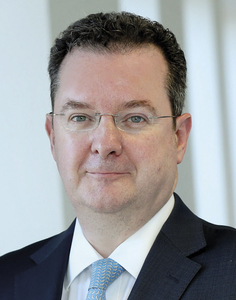 To date, IDA has won more than 90 Brexit related investments across all sectors with employment potential of more than 5,000 roles. Significantly, financial services projects account for approximately seventy percent of all investments won. Most of the new investments have been by groups with no existing presence in Ireland. This has added to the diverse composition of the industry and created a basis for further growth; including potentially at second sites in regional locations outside Dublin. Some of the most significant investments that have arisen from Brexit include: Bank of America and Barclays decision to establish their EU Banking hubs in Dublin, the arrival of the Depository, Trust and Clearing Corporation (DTCC), Equilend and S&P ratings, TD Securities markets business, Morgan Stanley, Aberdeen Standard, Vanguard and many more establishing investment management businesses in Dublin plus the arrival of new "challenger" institutions such as Starling and Revolut. Independent reports by New Financial and other analysts describe Dublin as the "winner" in the competition to attract finance sector FDI due to Brexit. This is encouraging but not a cause for excessive celebration given the wider risks and challenges posed by the UK exit.
A question we continue to ask ourselves internally is where to next for the industry in Ireland in a post Brexit world? Clearly, within the EU, Ireland is now one of a small number of countries, perhaps five, that will anchor a more decentralised industry structure post Brexit. This represents an opportunity. In this context, we view the last three years as the beginning and not the end of the reconfiguration of the finance sector triggered by Brexit. The restructuring and relocations undertaken by firms to date represents the first phase of a process that we expect to evolve further as companies optimize their post Brexit strategy and structure and seek new revenue generating opportunities. The new entrants that have arrived in Ireland in response to Brexit will have good reasons to scale their business here, but whether this happens or not will ultimately depend on their experience of the operating and regulatory environment. Our ability to provide the necessary skills and infrastructure and to control the cost environment will be critical. Equally, the management teams within the installed base of existing financial services investors will seek opportunities to deepen or broaden their mandates. In addition, we are certainly well placed to exploit the increasing commingling of finance and technology; a trend highlighted again by Mastercard's recent announcement of Dublin as the location for their EU technology hub.
As a small open economy, the future direction and development of the finance sector in Ireland will be substantially shaped by external events. Firms are now contemplating the likely future trading relationship between the UK and EU and the extent to which this preserves market access based on equivalence, or alternatively, leads to a slow but progressive process of regulatory divergence. We believe there is every possibility that the UK will embrace regulatory divergence in order to capitalise on its relative market power and to stimulate inward investment. This potential inflow of financial sector FDI into the UK will also occur as groups that used the Temporary Permissions Regime provided in the aftermath of the referendum move to establish or expand a UK presence. The dislocation of the European single market for financial services represented by Brexit will also potentially alter the economics of the industry and pose additional challenges for firms already dealing with low interest rates, fee compression, increased regulatory and compliance costs, technology disruption and increased competition. Further cost cutting and consolidation within the industry would appear to be an inevitable consequence of current trends.
The direction of policy and regulation for the industry in an EU without the UK will be another important consideration for Ireland. Renewing Europe's commitment to the single market for financial services including CMU and preserving the passporting and cross border distribution model is essential for an industry that "exports" most of its product. In this context, it is important that Ireland take steps to design, resource and execute an effective influencing and advocacy strategy. It is important, therefore, to acknowledge and applaud the decision by the Departments of Business, Enterprise and Innovation, Finance and Foreign Affairs as well as the industry associations to increase their representation in Brussels and other relevant locations such as London and Washington.
Finally, the financial services team in IDA are actively assisting new investors to embed themselves in Ireland and are highlighting to both corporate and country management the additional capabilities that they could acquire and develop post their start-up phase. Simultaneously, we are working with existing clients to identify opportunities for reinvestment, while responding to current and future challenges. For example, significant parts of the industry in Ireland are relatively labour intensive and we need to prepare for the full impact of artificial intelligence, automation and other technologies.
On balance, we believe the combination of the existing investor base plus the new entrants derived from Brexit and IDA's promotional work at home and overseas provides a strong platform for further growth. In addition, the Government's new strategy for the industry "Ireland for Finance" provides a logical policy framework for future action. In summary, therefore, given the unique combination of opportunity, challenge and uncertainty facing the industry in a post Brexit world, we remain cautious but optimistic about the prospects for the sector in Ireland.