On 26th April 2018, it was announced that Uniphar Group plc, an Irish-based diversified healthcare services organisation with activities in Ireland, UK and the Benelux, had agreed to acquire Sisk Healthcare for an undisclosed amount. Sisk Healthcare is a market leader in the medical devices industry in Ireland in the UK.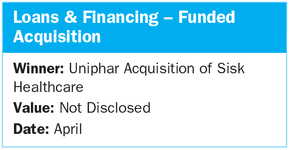 Uniphar's turnaround over the last eight years has been exceptional and reflects its ambition to become a pan-European diversified healthcare services provider focused on the provision of specialist and outsourced services to companies in the pharmaceutical and medical devices industries.
Sisk Healthcare was Uniphar's fourth acquisition within 12 months and represented its largest acquisition since the acquisition of Cahill May Roberts in 2013. Since then Uniphar has acquired Angiocare, a medical devices company based in the Netherlands and Bradley's Pharmacies, an Irish Pharmacy chain.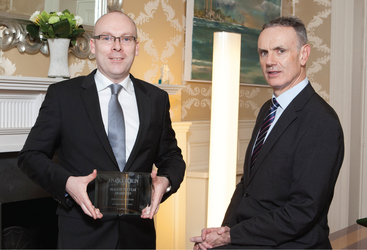 Uniphar has an annual turnover of c. €1.5 billion. It was a significant deal for Uniphar in its ambition to become a European wide provider of wholesale and outsourced specialist services to the pharmaceutical and medical sectors.
Ger Rabbette, CEO, Uniphar Group plc. commented: "Our current acquisition strategy seeks businesses with strong management teams and good potential for growth which Uniphar can help to accelerate and realise. Sisk Healthcare has a talented, knowledgeable team and brings a new area of related expertise into our business. It's an excellent fit for Uniphar and will work well within our expanding portfolio of stand-alone companies, all of whom collaborate to deliver integrated outsourced solutions in the healthcare sector."
Working with Capnua Corporate Finance, Bank of Ireland brought together a new bank group including AIB and Ulster Bank to deliver new facilities to enable Uniphar to thrive in Ireland, the UK and in new European markets.
The deal involved a number of new facilities including a Term Loan, Revolving Credit Facility, Invoice Discounting Facility and Overdraft being provided by an enlarged bank group with Bank of Ireland acting as Sole Agent.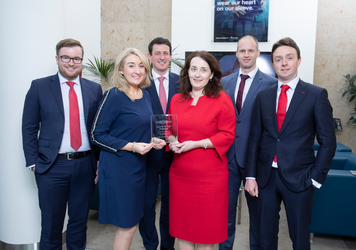 Commenting on the transaction, Maurice Healy, Director at Bank of Ireland Corporate Banking said: "We have worked with Uniphar since 2011 and we are pleased to support this significant milestone in Uniphar's history. Working with Capnua Corporate Finance, Bank of Ireland has brought together and led a new bank funding structure which creates a strong platform for growth for Uniphar in Ireland, the UK and in new European markets."
The requirement to reach the financial close date agreed with the vendor meant that the banks, Capnua Corporate Finance and the management team had to work closely together to reach the required deadline. The need to integrate both businesses added to the complexity of the transaction. However, through close engagement with the management team and a comprehensive due diligence process the Banks gained an in-depth understanding of the business and its importance to the healthcare infrastructure in Ireland.
Ger Rabbette, CEO at Uniphar Plc said: "Bank of Ireland have been a highly supportive business partner to Uniphar in recent years. They understand our business and worked very closely with us to deliver this significant transaction."
John Delahunty, Director, AIB Corporate Banking said: "It made very good strategic and financial sense for Uniphar as part of its strategy to build scale and further diversify into higher margin activity within a sector in which they have a significant distribution network. AIB Corporate Banking was delighted to support Uniphar, one of the leading players in the Irish healthcare sector in what was an important strategic acquisition. We look forward to growing our relationship with Uniphar into the future."
Sisk gives Uniphar market leadership in medical devices in Britain and Ireland and gives the combined group the platform for growth in the provision of outsourced and specialist services to pharmaco-medical manufacturers, said its corporate finance advisor, Capnua Corporate Finance.
William Fry advised Uniphar in relation to the financing and acquisition of Sisk Healthcare whilst McCann Fitzgerald advised the Banks.
The combination of Sisk Healthcare and Uniphar will bring synergies between Uniphar's portfolio of standalone companies, allowing them to collaborate and deliver integrated solutions in the healthcare sector.