In May 2018 the European Commission presented a package of measures aimed at starting the delivery of its March 2018 Action Plan on Sustainable Finance. Whilst critical to the assimilation of sustainability into the EU's financial policy framework, these initiatives are intrinsically linked to the successful delivery of wider EU, and indeed global climate and sustainable developments objectives (e.g. Paris Climate Agreement & UN SDGs). The European Investment Bank (EIB) note that additional funding of €270bn per annum is required if the EU is to support sustainable growth and transition towards a low carbon more resource efficient circular economy.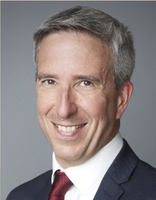 This funding must be directed towards projects which will; decarbonise the energy and transport sectors; future proof the built environment and infrastructure; and improve the sustainability of water and waste systems. Given the huge potential of the financial sector for sustainable investment, creating an enabling framework for private investors is thus critical.
The EU's proposed measures focus on 3 broad areas: the establishment of a unified EU classification system of sustainable economic activities; improved disclosure requirements in terms of how institutional investors integrate ESG factors into their risk process; and the creation of a new category of benchmarks which will help investors compare the carbon footprint of their investments.
As such the content of these measures is not a surprise as many of the proposals are reflective of the tenure of the responses submitted to the "Public Consultation on Institutional Investors' and Asset Managers' Duties regarding Sustainability". The proposals also reflect the ever increasing engagement of the finance sector with sustainability.
However many may not have anticipated that within the proposed measures, that there would be a requirement for the disclosure of how the remuneration policies of financial market participants are aligned to the sustainable investment target of the financial product and also are consistent to the integration of sustainability risk. Yet should we really be surprised at the length that these proposed measures will go when globally there has been an increasing focus on transparency?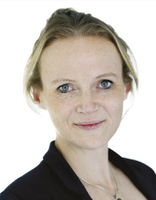 This transition towards increased transparency is not limited to the financial sector; it is reflective of a growing trend for enhanced disclosure across all economic sectors. Changing consumer and investor demands, driven by an increasing desire for information on the full impact of a company's business operation and strategy (e.g. environment/resource impacts; employee welfare; engagement with social issues/human rights; anti-corruption/anti-bribery record) is driving business change. As CEOs shift their focus to maximising stakeholder value, sustainability is the lens through which businesses are judged by its consumers and investors; and ESG is quickly evolving from a luxury to a business imperative. In parallel, the regulatory environment is also shifting. The EU's Non-Financial Reporting Directive now requires companies to publish information in relation to a range of non-financial metrics. In many instances companies may be obligated to report on areas currently not subject to monitoring.
As noted in our AWM Revolution report, (October 2017), it is anticipated that ESG investing will grow rapidly.
In a changing world where sustainability and transparency become increasingly important, growth and value creation opportunities will emerge for those businesses whose operating principles are aligned with the preferences of the environmentally and socially conscious consumer and investor. In addition, businesses engaging early with sustainability and ESG will be better positioned for current/ future policy and regulatory landscape.