The International Swaps and Derivatives Association (ISDA) is to introduce a new version of its 2002 Master Agreement (2002 ISDA) governed by Irish law. ISDA's industry standard documentation, which gives legal certainty to all participants in the $500 trillion global derivatives markets, currently offers three options regarding the laws that govern contractual agreements, those of England, the State of New York and Japan, although the Japanese versions are used primarily in its own domestic market. The decision to create an Irish law option is a huge vote of confidence in Ireland as a legal jurisdiction, a cross-border business hub and as a financial centre.
Derivatives are a key building block in hedging and risk management. The Bank for International Settlements estimates the total notional amounts outstanding for contracts in the derivatives market at $542.4 trillion in 2017, it estimates the gross market value of all derivatives contracts at $12.7 trillion. (World aggregate GDP is less than half a trillion).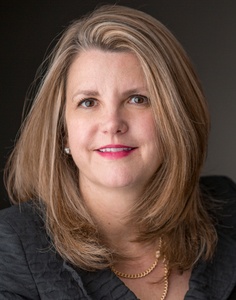 ISDA, founded in 1985, has a long history of creating solutions for market participants to facilitate more efficient and safer derivatives markets. The production of industry standard documentation was one if its original solutions and ISDA's industry standards underpin the entire global derivatives market allowing prompt negotiation of derivatives on terms benefiting from strong legal and commercial certainty.
ISDA's decision to expand the law options available through its standard documentation has been brought about by the legal uncertainty being created by the UK's decision to leave the European Union. UK law-governed derivatives contracts are currently the most popular amongst market participants followed closely by New York State law versions. ISDA has prepared drafts of Irish and French law versions of the ISDA 2002 Master Agreement and made them available to members for comment and are expected to be finalised and published in coming months.
Speaking with Finance Dublin Katherine Tew Darras, general counsel, ISDA explained their reasons for the new options. ''ISDA is drafting additional governing law Master Agreement options to provide market participants with the advantages of transacting under an EU country law after Brexit. In order to be representative of the civil and common law systems across the EU, French and Irish law have been selected. A number of drafts have been reviewed and we anticipate publishing both forms of agreement in early summer. ISDA is committed to preparing for all eventualities, and to equipping the market with the tools to maintain important trading.'
McCann FitzGerald acts as Irish counsel to ISDA and has worked closely with ISDA on the Irish law documents. Judith Lawless, partner, McCann FitzGerald (who writes on the topic in this issue here:
who writes on the topic here
) spoke with
Finance Dublin
on the significance of the move for Ireland as a financial centre: 'ISDA's decision to offer this new "Irish option" is a tremendous vote of confidence both in Irish law as a governing law of choice, and in the Irish courts as a forum for determination of disputes, in respect of cross-border transactions. We are already seeing strong interest in this across industry sectors. As a centre of excellence for aviation leasing and location of the Cape Town Convention's International Registry of aircraft assets, the Irish courts already have exclusive jurisdiction in respect of various disputes under that Convention and have significant experience in cross-border aviation matters more generally. Ireland's legal system has also proved responsive to the needs of international, as well as domestic, users of the Irish courts, as evidenced by those courts' acceptance of technology-assisted review of documentation for discovery purposes (which acceptance predated, and influenced, such acceptance by the English courts) and the sophisticated case management powers of the Commercial Court and Court of Appeal. These features are key in encouraging market participants to undertake business in Ireland and avail of the Irish legal system.
We expect this new ISDA initiative to bring an additional dimension to Ireland's current standing as a preferred jurisdiction in which to undertake cross-border business and resolve disputes; this time in a market – the derivatives market – that, to date, has focussed primarily on the laws and courts of England and the State of New York.'
ISDA, founded in 1985, works to make the global derivatives markets safer and more efficient. ISDA has more than 900 member institutions from 68 countries comprising a broad range of derivatives market participants, including corporations, investment managers, government and supranational entities, insurance companies, energy and commodities firms, and international and regional banks. Members also include key components of the derivatives market infrastructure, such as exchanges, intermediaries, clearing houses and repositories, as well as law firms, accounting firms and other service providers.