Global Asset and Wealth Management (AWM) CEOs remain confident about growth prospects in 2018, but they are also acutely aware of the forces of disruption such as Brexit, regulation, technology and changing consumer behaviour.
These are the key findings from PwC's 2018 Global Asset & Wealth Management Survey. Nearly nine out of ten (87%) global AWM CEOs are confident about revenue growth in 2018, with 57% planning to increase headcount. Although Assets under Management (AuM) will be buoyed by rising asset prices, PwC estimates that by 2025 global AuM will have almost doubled – to $145.4 trillion. In Ireland, AuM has the potential to grow to $8.2 trillion by 2025.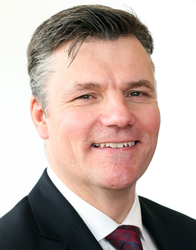 Despite this optimism, we expect major changes to fees, products, distribution, regulation, technology and people skills and it won't be business as usual in the years ahead. Threats identified by the the survey respondents include regulation (83%), tax changes (77%) and geopolitical uncertainties (80%), such as Brexit. Almost three quarters (73%) are concerned about cyber security threats. With margins under intense pressure in the industry, four out of ten (39%) AWM CEOs intend to cut costs. While the majority (70%) of believe changes in core technologies will prove 'disruptive or very disruptive' over the next 5 years, less than four out of ten (38%) believe that robotics and AI can improve the consumer experience.
Brexit was also identified as a key industry concern as revealed at the recent 7th Annual Global Funds Congress held in London, attended by over 2,000 delegates. The conference concluded that Brexit is a major uncertainty for the industry, making planning very challenging. While most AMs based in London have advanced Brexit plans in place, much of the implementation is being held off until political decisions become clearer.
Being able to continue to delegate FS activity to the UK from Europe is critical. However, this is far from certain at present. A no deal scenario would cause great disruption and would not be good for the industry as a whole. A key priority, according to the fund managers, is to ensure continuity of service for their customers and may involve 'split' functions. For example, organisations are considering relocating certain aspects of their financial and accounting functions out of London to other EU capitals, including Dublin, Luxembourg and Frankfurt. It was noted at the conference that Ireland and Luxembourg appear to be the preferred destinations for any such relocation of AM operations in a post Brexit world.
The reasons highlighted for Ireland's popularity included common law jurisdiction; protection of contracts; English speaking and Ireland being a relatively easy destination to access. According to the conference, what happens in the next 3 to 6 months will be critical. Clarity will be needed as companies cannot wait indefinitely to begin implementing their plans. The AWM market wants the closest possible relationship between the UK and the EU and will be important for the industry in Ireland also. While the industry is confident about growth, clarity around Brexit as soon as possible is a priority.
For the sector's CEOs, this is a time of contrasts: optimism and growth but also looming disruption which of course can bring opportunities. Although optimism among CEOs is a strong characteristic of the AWM sector, CEOs realise that fast-emerging disruptions mean the sector must urgently learn new ways to differentiate their offerings, reach the market and gain scale. And with barriers to global businesses likely to rise, digital technology will be an important part of the answer.