Increases were also seen in
Finance Dublin
's job site, FinanceJobs.ie, where Brexit-related searches for jobs in the Irish financial services industry from overseas fuelled a rise, with page impressions on the job site rising to over 2.3 million in 2017 (up 6.9% on the average for 2016).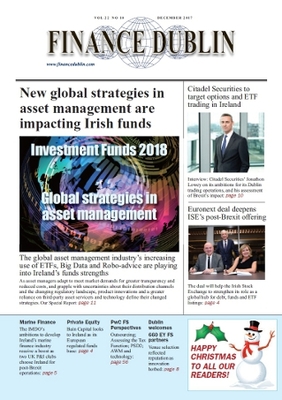 Average unique monthly visitors to
Finance Dublin
rose to 12,311 per month in 2017, up from 9,519 in 2016, and including average monthly unique visitors on the financejobs.ie and finance-magazine.com site with those on the
Finance Dublin
site, the overall platform saw average unique monthly visitors in 2017 of 25,335 people.
In
Aviation Finance
also saw very strong readership increases in 2017, with average monthly unique visitors rising by 39% calendar year on calendar year to reach an average for 2017 of 6,386 per month.