Following his outspoken criticism of Solvency II (see April issue of
Finance Dublin
), a recently reported correspondence with the Department of Finance revealed his dissatisfaction with the disjointed nature of his enforcement powers over non-life companies and with a staff vacancy rate in his enforcement division of close to 40% due to Government pay restrictions. This was in response to a query from the Department regarding press reports about price competition in the non-life market, an issue Roux is clearly well aware of judging by a brief comment in a recent speech: '... you will be spared my musings about why domestic insurers continue to write loss making business and imperil their capital base. That serious question will be for another day.' (Address to PwC Annual CEO Insurance dinner on 13th May 2015).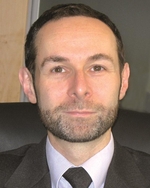 The issue of staffing levels in the regulator's office is one that is well known in the industry. In the same speech Roux alluded to it: '... I have heard that you'd welcome more stability and more experience from the supervisors who deal with you. I can only concur, as indeed supervision's effectiveness depends crucially on the depth of experience of the people who practice it. We know you like to hire them but, as stressed by the IMF in its recent review, the Central Bank cannot serve principally as a training ground for your firms without insurance supervision suffering as a result.'
The issue was also raised by Deputy Mattie McGrath when Mr Roux came before the Oireachtas Banking Enquiry only a day after The Irish Times report. Roux told the enquiry that the level of staff shortage varied from division to division (there are 15 divisions reporting to him). Banking Prudential Supervision seems on the face of it not too badly affected – there are only 16 vacancies out of a 140 staffing complement. However, Roux did emphasise the problem of lack of experience and contrasted the situation with France where many supervisory staff have 15 to 25 years experience.
The IMF review referred to by Roux was its Report on Observance of Standards and Codes, published earlier in May, which has not received a lot of attention to date. This report assessed how Ireland's insurance supervisory system fares in implementing 26 core principles issued by the International Association of Insurance Supervisors. In a mainly favourable assessment it said: 'It is important that the authorities address the significant challenges faced by CBI in attracting and retaining supervisors and to enhance the CBI's independence. The turnover rates for insurance supervisors in CBI have been high by international standards, largely due to its unattractive remuneration package compared with the market, compounded by the constraints imposed under Financial Emergency Measures in the Public Interest Acts of 2009 and 2013 (FEMPI Acts), which are expected to end in 2016.'
In relation to the independence of the Central Bank the Report said: 'While there is no evidence of political and commercial interference over CBI's operational autonomy, the legal framework for CBI's governance arrangements may potentially introduce political considerations that could have implications for CBI's independence. Effective supervision hinges on adequate supervisory resources of the right calibre and it is critical that CBI builds on its current technical capacity to conduct quality supervision and to continue its enhanced supervisory approach introduced in 2011. CBI's statutory independence could be enhanced by: (i) reconsidering the composition of the Commission; (ii) the role of the Minister of Finance (the Minister) in approving the appointment the Deputy Governors; (iii) removing or providing more clarity on the general ground for the dismissal of a Commissioner; (iv) legal obligation on public disclosure of the reasons of the removal of a Governor or Commissioners; and (v) reviewing the Minister's statutory power relating to CBI's regulatory functions, including the extent of consultation for rule-making and approval for industry levy structure.'
To that list might be added giving the Bank more control over pay levels to ensure it can recruit and retain the right mixture of experience and technical skills.
Footnote: The transcript of the Cyril Roux's evidence to the Banking Enquiry gives some insights into his thinking. It is clear that he is not happy with the Freedom of Information Act under which the above mentioned correspondence with the Department of Finance was released. It means that his staff now have to be very careful about what they put in an email and must use the phone more, something that is not always practical (although it must have some benefits as well). On a lighter note, Roux's was adroit in his response to Deputy Higgins' question on whether public ownership and democratic control of the major institutions would be a much more viable way for society. After starting to answer, he paused and said: 'I think that's a question for... it's beyond my pay grade really'.
- John Lyons