The insurance industry can provide 3000 more jobs in Ireland over the next 5 years according to an assessment by PwC commissioned by Insurance Ireland. Welcome news, but how realistic is it?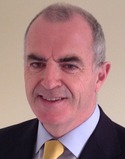 The report Creating the Future suggests that more than 1,750 jobs can be created by leveraging the country's success as a centre for IT and social media to position Ireland as a location for insurance innovation. It states that there is room for at least five Centres of Excellence based around global themes such as risk modelling, data analytics and customer engagement, and that we should also build on our expertise in providing back up services to international companies. It estimates that a further 750 jobs can be provided by attracting new companies to locate here. The remaining 500 jobs would come from reform of the Irish pensions regime and the introduction of universal health insurance.
The idea of creating centres of excellence, particularly around innovation, is in my view a very good one. The industry internationally faces many challenges with profitability being threatened by low interest rates, consumer pressures, changing distribution and greater regulation among others. Technology and the need to be able to exploit the vast quantities of information being generated (big data) are also issues in all countries.
To deal with these challenges insurance companies have to change and adapt. It makes sense for multinational companies to centralise new activities in a single location to save costs and develop expertise. Some companies are doing this already to some extent but it is not a quick process as national entities fight to keep as many functions at home as possible. Nevertheless, it seems to me inevitable that centralisation will increase.
The PwC report argues that Ireland is well placed to benefit from this trend. In particular it says our 'deep and broad' pool of talent puts us at a significant advantage over other centres. The business friendly environment is another factor. So is the regulatory regime. When the regime was being (necessarily) strengthened there was a perception that it was becoming less supportive of businesses establishing here - as bad as the FSA in the UK, it was said. Now, however, it is acknowledged that the Central Bank is engaging more regularly with the industry and is more pragmatic in its approach, although there is likely to be a lag before such a change in perception will be felt internationally. The report suggests that the difficulties experienced by the Central Bank in recruiting and retaining appropriate skills, an issue since further highlighted by Regulator Cyril Roux, should be addressed with industry support but does not elaborate on how this might be done.
It also mentions that the industry should review the need for a Policyholder Protection mechanism in the context of establishing more European life companies in Ireland. In fact this is an issue that has been holding back development for years and needs to be addressed much more urgently.
To achieve the targets the report makes a number of suggestions including the creation of a high profile group to promote Ireland as a world class location, the formation of an IT/Financial Services collaboration alliance and the promotion of existing successes in the sector, using case studies such as Zurich and Aon. A close cooperation with the IDA is proposed, but the IDA will itself need to gear up as the report shows that only two out of its 250 staff are currently devoted to insurance.
I believe that by putting effort into the leading 100 companies in the world, including those already operating here, the PwC targets are achievable.
Indeed, given that the industry already provides some 27,000 jobs it might be argued that the growth projected is not very ambitious. On the other hand the report does show the serious contraction in premium income since 2006/7 and the decline in the number of regulated entities so there may already be spare capacity in businesses. The number of jobs to be created in the domestic sector due to reforms of pensions and health insurance does not seem unrealistic. The only question here is whether one believes these reforms will come in within the five year framework.