| | |
| --- | --- |
| Tax Monitor | |
Back
to article summary.
---
2015 VAT changes
The rules relating to VAT on supplies of digitally delivered services, broadcasting and telecommunications are changing with effect from 1 January 2015, writes Niall Campbell. These changes are of major significance for businesses providing services to private customers, or non-taxable entities, in other E.U. Member States.
What businesses are affected?
The new 2015 rules apply to supplies of:
1. Digitally delivered services: such as downloads of apps, games, ebooks, music or films, web hosting and distance learning
2. Telecommunications: such as fixed and mobile telephone services, videophone services and access over the internet
3. Broadcasting: such as radio and television programmes transmitted over a network and live broadcasts over the internet.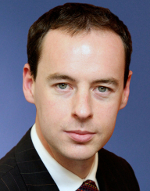 Niall Campbell



What's changing and why?
Up until now, EU suppliers of these services have been subject to VAT in their home jurisdiction, when supplying such services to EU private consumers. This led to many online businesses, telecoms providers and broadcasters establishing operations in Luxembourg and availing of the lowest VAT rate in the EU - both the lowest standard rate of 15% and the super-reduced rate of 3% for certain media and broadcasting services.
The purpose of the new 2015 rules is to facilitate a level playing field by requiring that VAT be paid in the country where the customer is located , or service is consumed, rather than where the supplier is located. This is designed to mirror the VAT treatment which applies to providers operating domestically within each EU Member State.

In theory, non-EU established suppliers of electronically supplied services to private individuals have been required to account for VAT in the country of consumption since 1st January 2010. In practice, however, it is pretty unclear what level of compliance has been achieved with these provisions.

What's the practical impact - what you need to know about 2015.
Despite the technical merits behind the 2015 rules, there are a number of significant practical impacts for businesses to think about.

1. How do you know where your customer is?
Digitally supplied services can be delivered to a customer without any physical presence or with conflicting evidence of where he / she is located (e.g. address in the UK, US IP address, Irish credit card, French mobile phone). To deal with the uncertainty around customer location, a complex set of tie-breaker rules has been devised which businesses must follow. Despite this determining customer location is proving to be a difficult exercise and an issue which is likely to become a post 2015 VAT audit battleground.

2. Who do I pay the VAT to?
Businesses selling to private customers in all EU Member States now have 28 Member State VAT return obligations - compared with today where selling from a central EU country would only require one local VAT filing. To reduce the additional compliance burden which the 2015 changes cause, a new EU wide VAT return scheme known as the Mini One Stop Shop (or MOSS) has been introduced. It facilitates suppliers only registering in one country and submitting a multi-country VAT return to their local tax authorities, who will distribute the tax to their EU counterparts.

3. What price do I charge?
As VAT will be chargeable at the local rate of the customer, businesses will need to factor that into their pricing strategies. Some businesses will decide to maintain an EU-wide price for simplicity and commercial clarity, but others will need to produce a more sophisticated real-time pricing model which takes account of the VAT rate in the country of the purchaser.

Each of the above issues point to the need for impacted businesses to be very well prepared, otherwise the risk of non-compliance is pretty significant. This requires a deep assessment of business processes and IT systems.

The new rules determine which party is legally responsible to account for the VAT in situations where other parties (online marketplaces, payment providers, etc.) are in some way involved in the supply chain. Businesses will need to consider the platforms on which they supply their services to customers and the party responsible for paying the VAT.

The exchequer revenue's of Member States with a low standard VAT rate (such as Luxembourg) benefitted significantly from businesses establishing in their country and applying "local" VAT to their pan EU B2C supplies of relevant services.

These revenues will drop sharply from 1 January 2015. As a transitional measure, the Member States of establishment will, until 1 January 2019, retain a decreasing proportion of VAT receipts collected through the MOSS scheme. Tax authorities are therefore eager (where the choice exists) to ensure that taxpayers register for MOSS in their jurisdiction.

The level of compliance from non-EU supplier's to date has been inconsistent. As the sector comes more into focus, now may be the time for those non-EU suppliers to "get it right".

And need to know the Multi-country Currently an EU supplier providing such services only has to consider the VAT regulations in the country in which the supplier is established.

From 1 January 2015 the supplier will need to be compliant with the VAT rules (e.g. invoice content) in each country where its customers are located.
The 2015 changes are significant. Affected businesses need to understand the impact of new rules on their own business and ensure that all necessary steps are taken towards being compliant on 1 January. Failing to do so will leave a business exposed to potential multi-jurisdiction interest and penalties.


Niall Campbell is a tax partner KPMG.